City Gross
Family-run Bergendahls Food owns and operates City Gross, Sweden's fourth largest and fastest growing grocery chain. Besides providing affordable groceries and the widest range in the industry, a key to its success is its championing and prominent display of certified Swedish meat.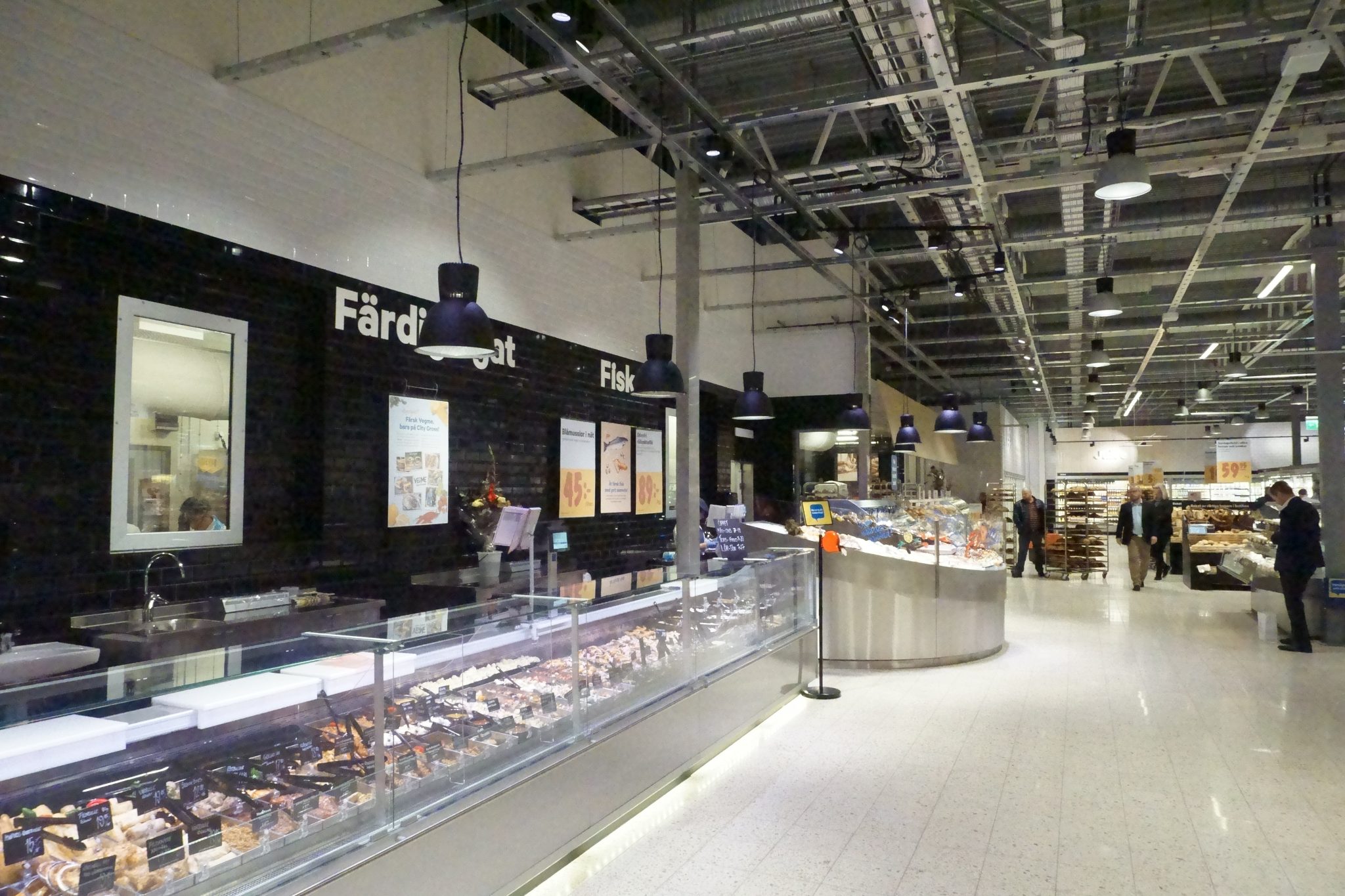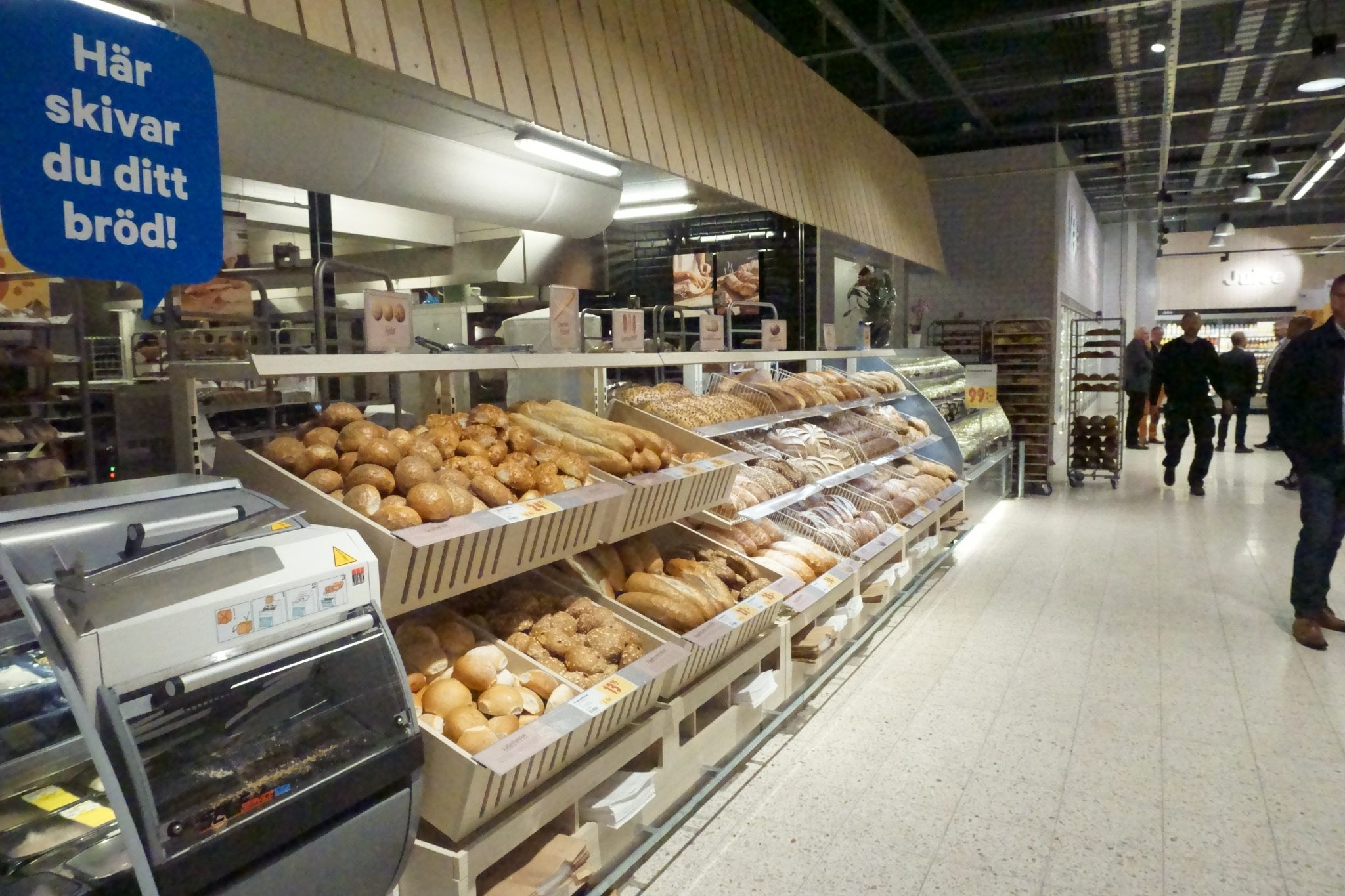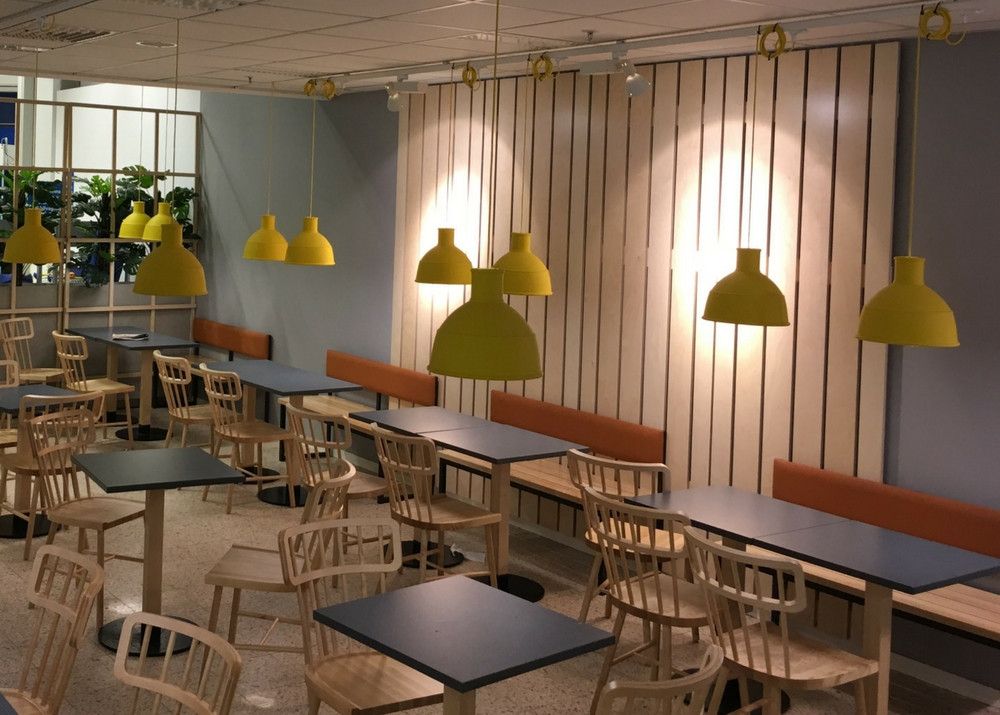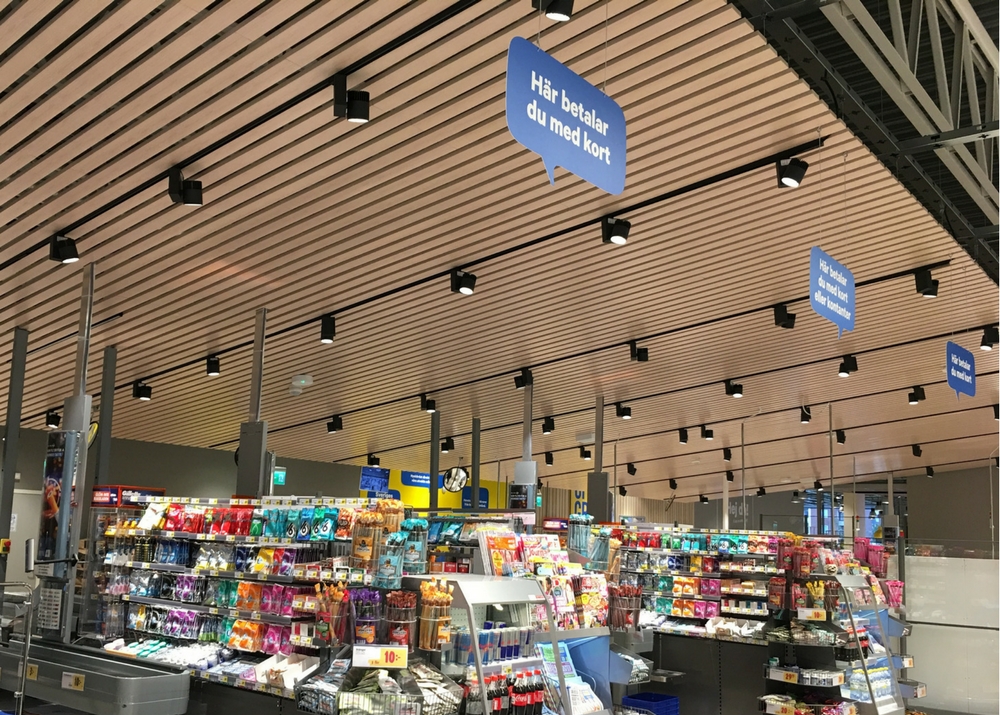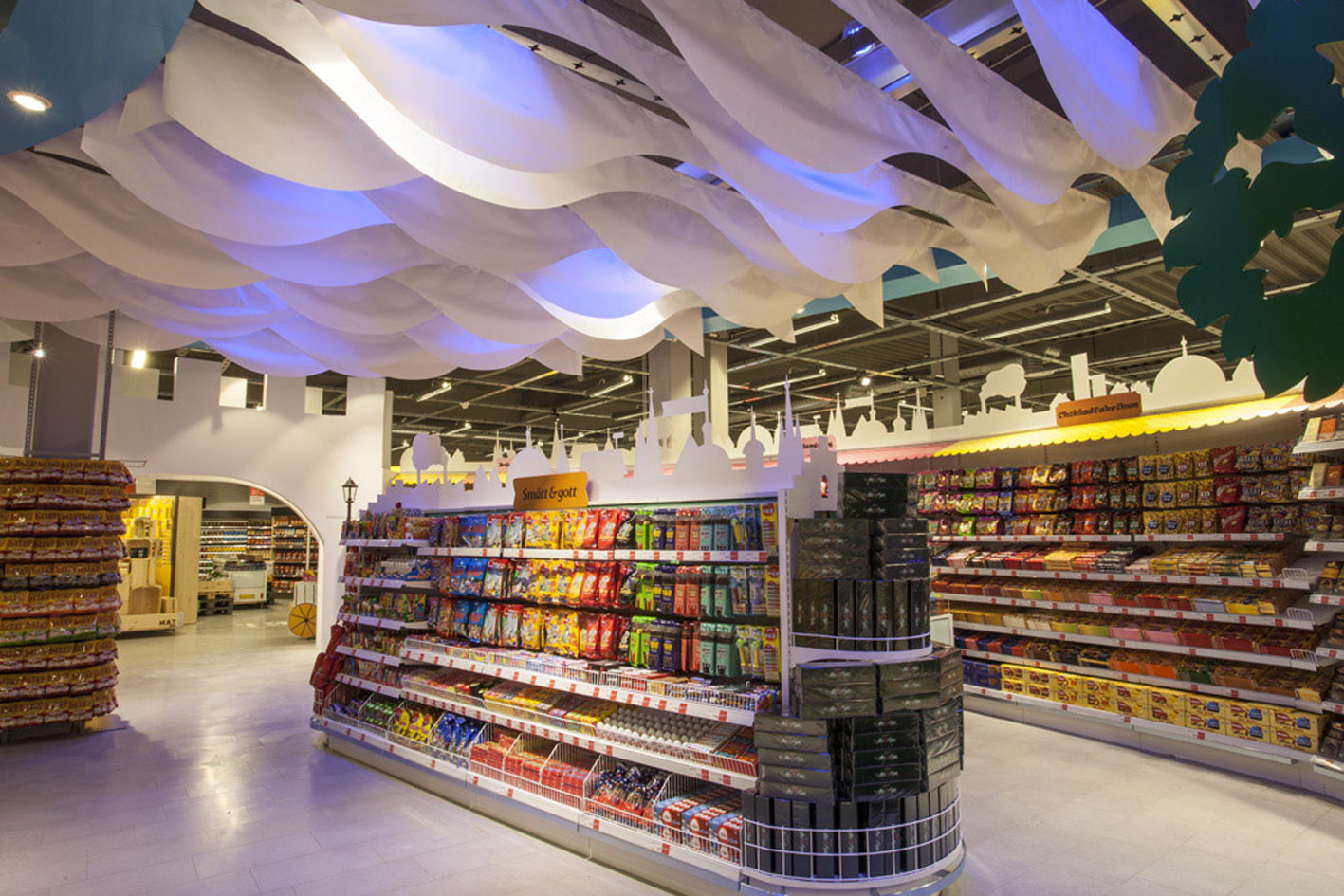 CITY GROSS
CREATING CONTRASTS WITH LIGHT AND SPACE
In 2016 Bergendahls Food launched its new concept for City Gross. The goal – making supermarkets that appeal to shoppers by offering groceries of high quality, a good selection of fresh produce, and being easy to navigate. In much of the store we installed Flexiline – one of our standard ceiling types, popular in supermarkets.  The ceiling has slots along the sides and bottom of the channel allow for easy installation and adjustment of luminaires, fixtures and signage. 
The ambience is meant to shift as people move through the store, matching the different departments with the desired mind state and, ultimately, behaviour.  At the checkout, a sloped ceiling was installed and lowered – the aim being to slow the pace by creating a sense of enclosure, and leave a relaxing last impression. To the untrained the ceiling here might look like wood, but is in fact laminated aluminium. This same wood patterning is used elsewhere to accentuate key features, like deli counters – the idea being to bring nature indoors and give the store an airy, stylish and Scandinavian feel, as well as being a visual theme shared by all the spaces.
A variety in lighting helps to clearly distinguish spaces and their uses. Tego spotlight PURE is used in several places, with the colour of the fixtures varying between grey and black in different departments. These are then matched with the appropriate LEDs to bring out the desired colours from the products. Tego luminaire FLEXILED provides a good general light suitable for aisles, and with uniquely lensed optics also redirects light towards shelves, reducing energy wasted on illuminating out-of-reach surfaces – focusing the light on what matters. FLEXILED is compatible with Flexiline. Perhaps most striking is Tego pendant FLOW with its custom-made yellow fixture in the cafeteria – tying together a cosy yet stylish space.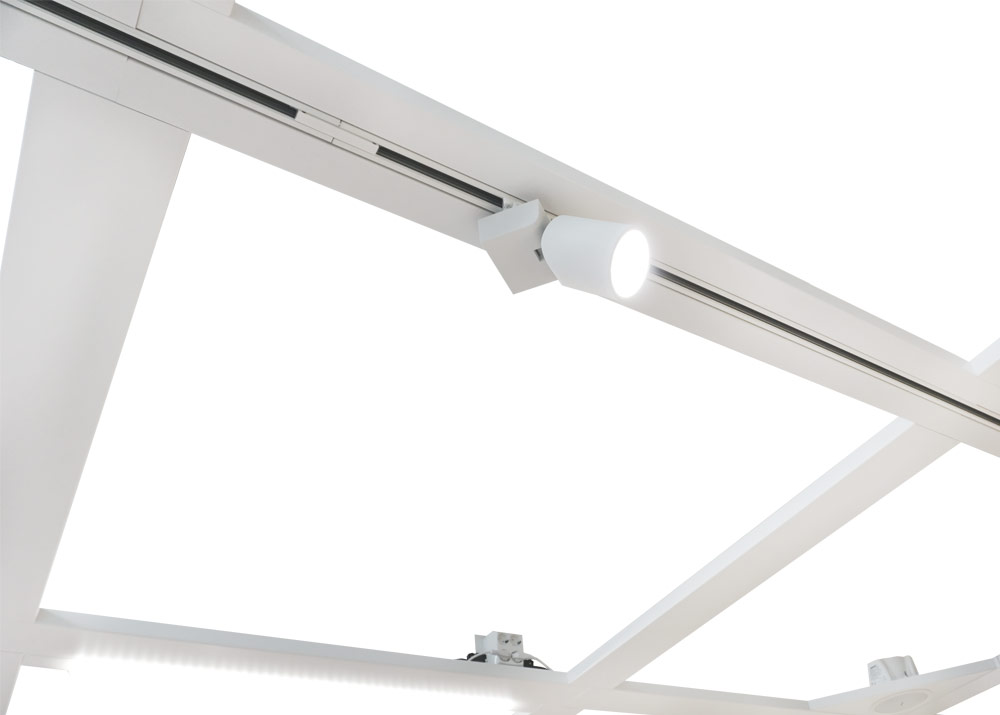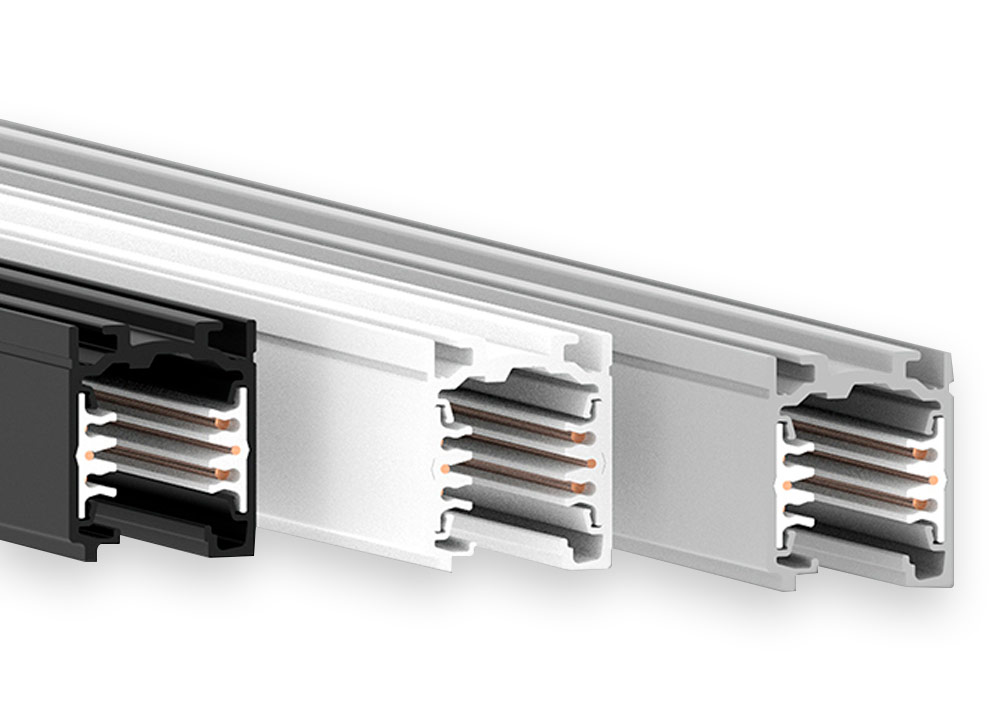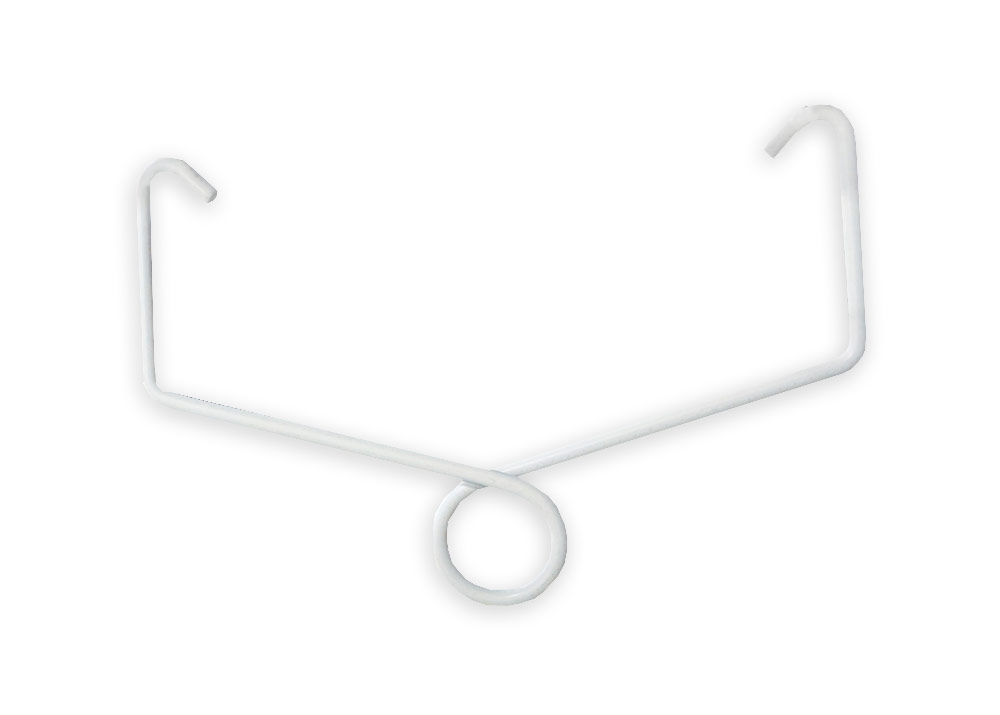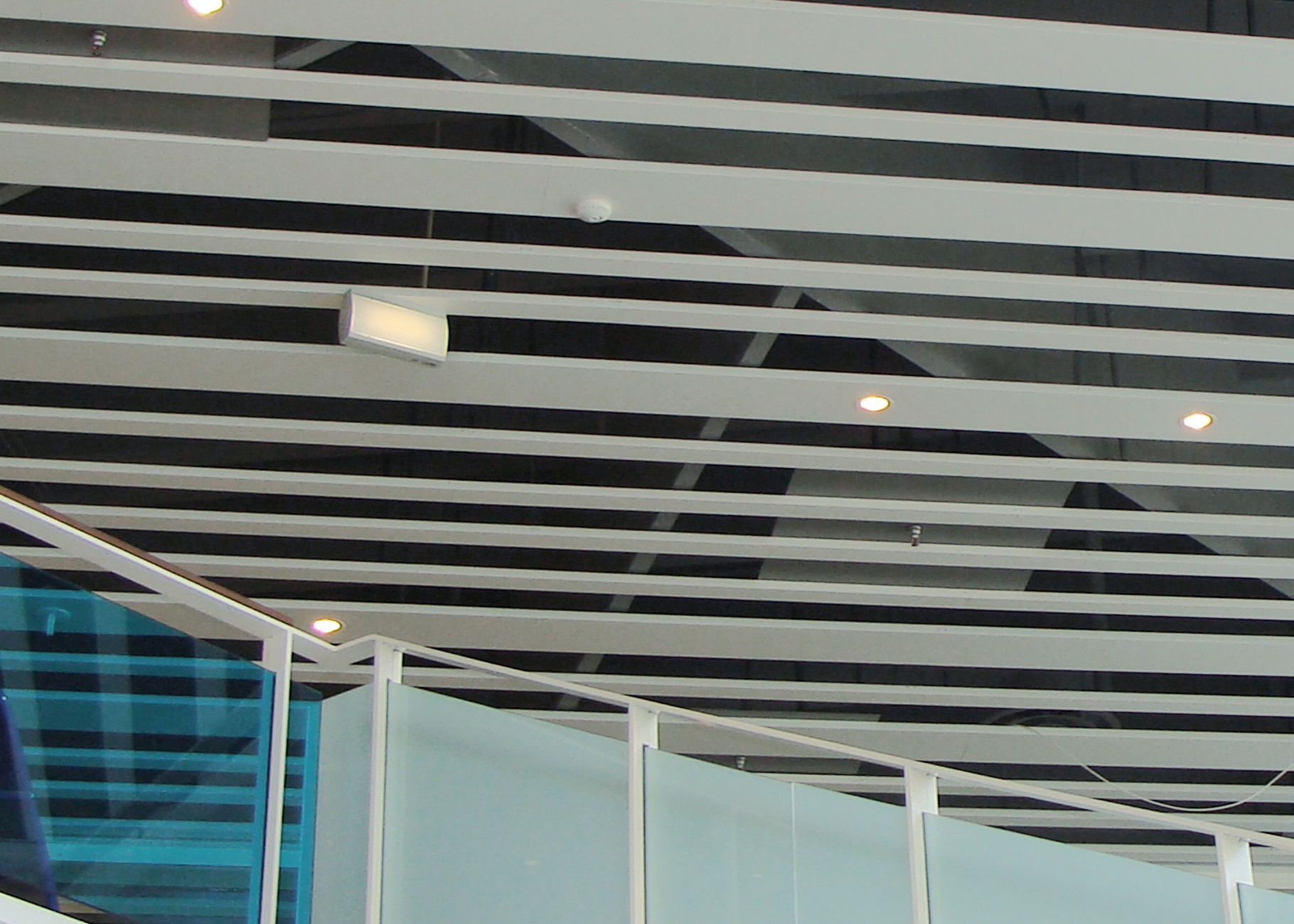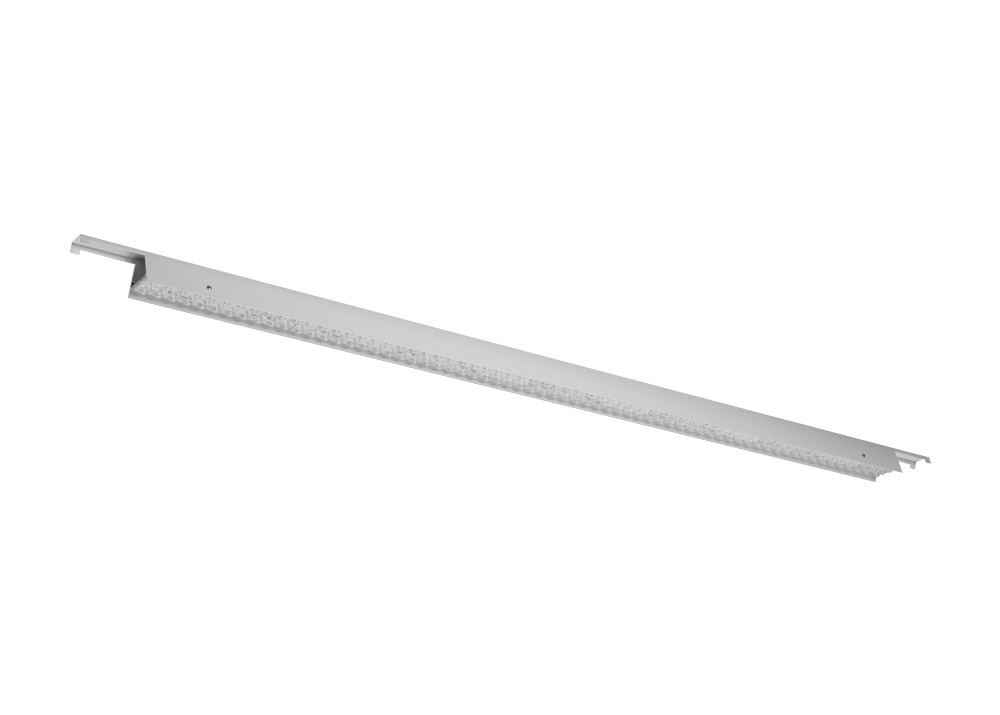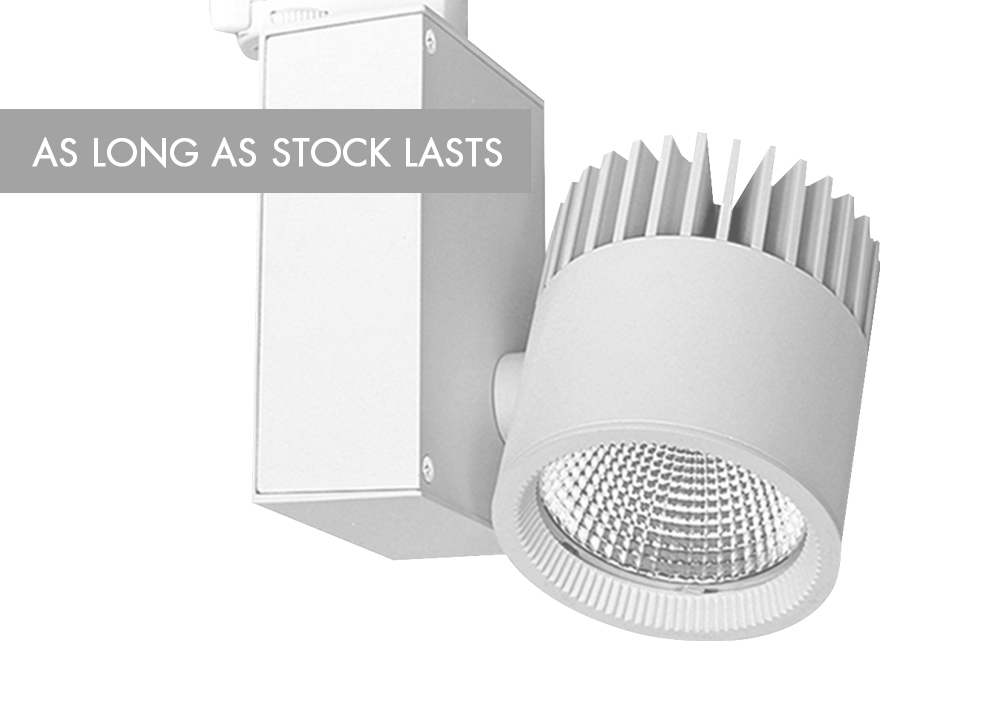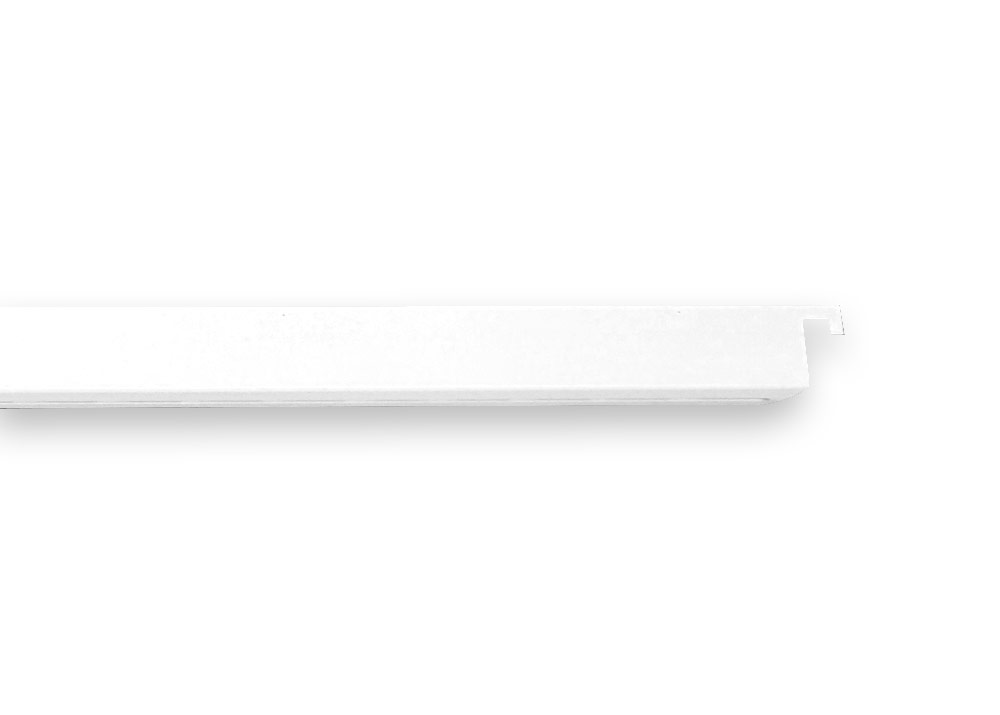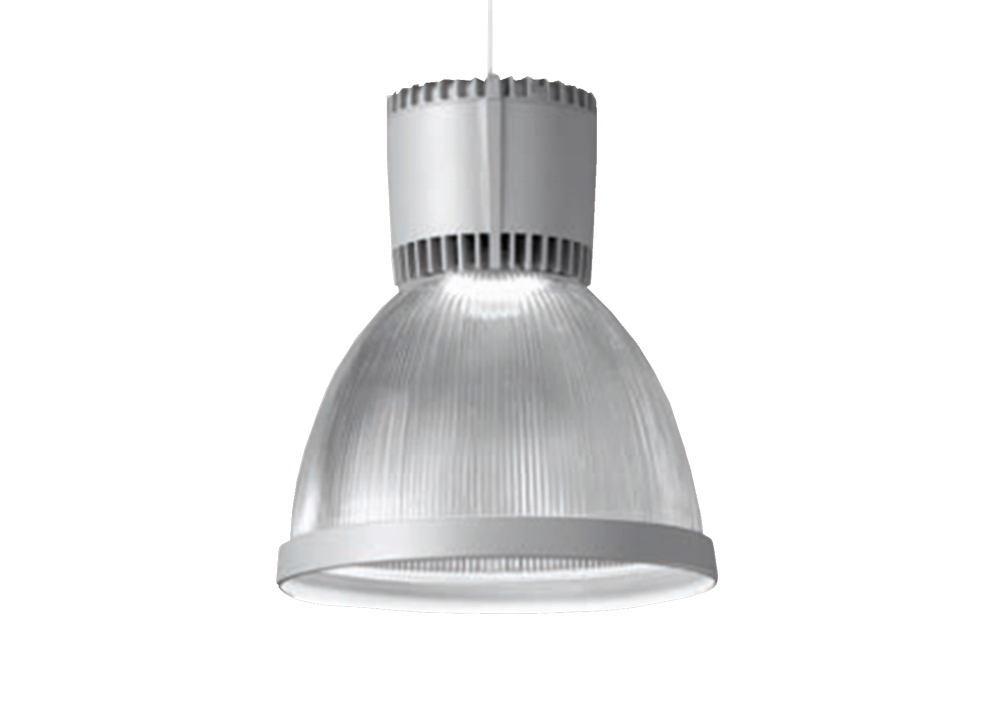 WANT TO KNOW MORE?
About us, our products or do you just have a question? Please contact us!