Hansagallerian
In 2016, a major makeover of the Hansa mall began, with the ambitious goal of restoring its status as the go-to meeting place in Malmö.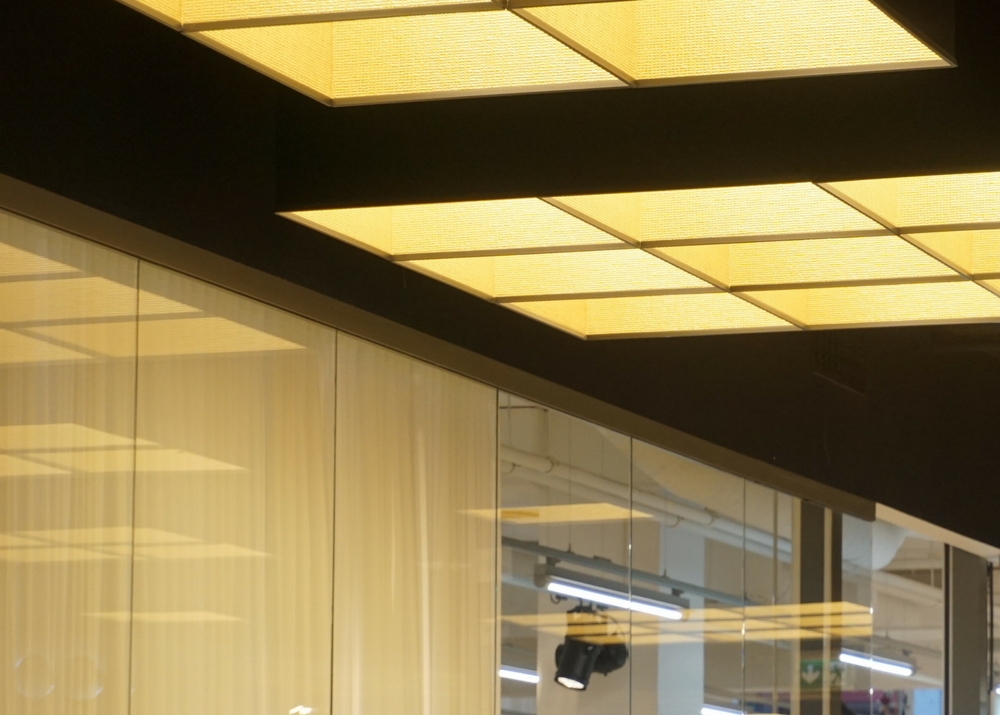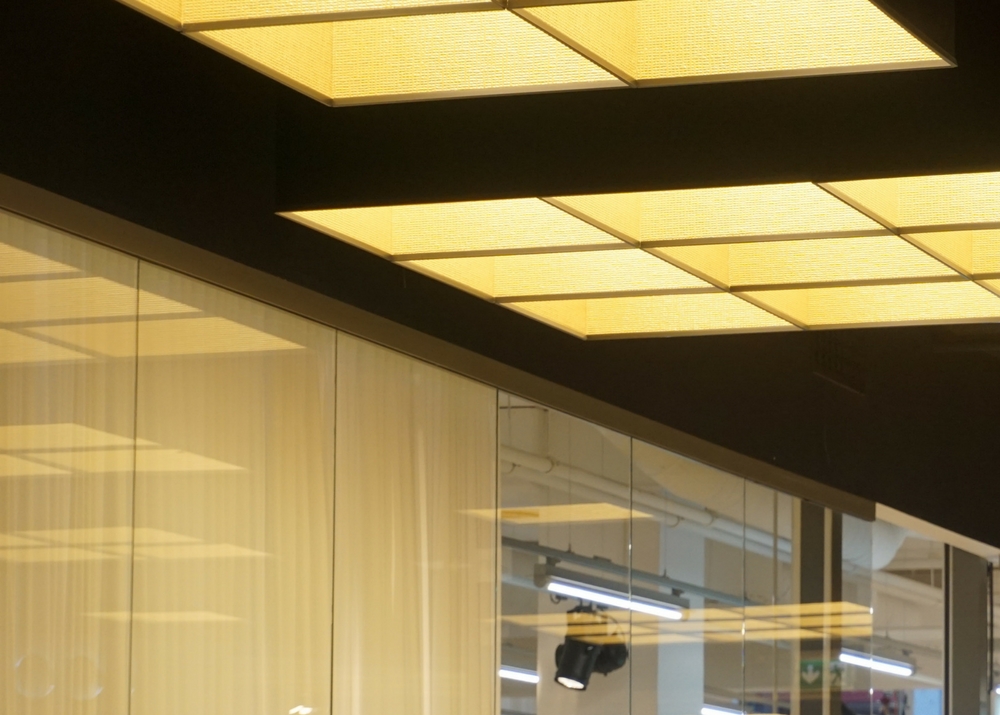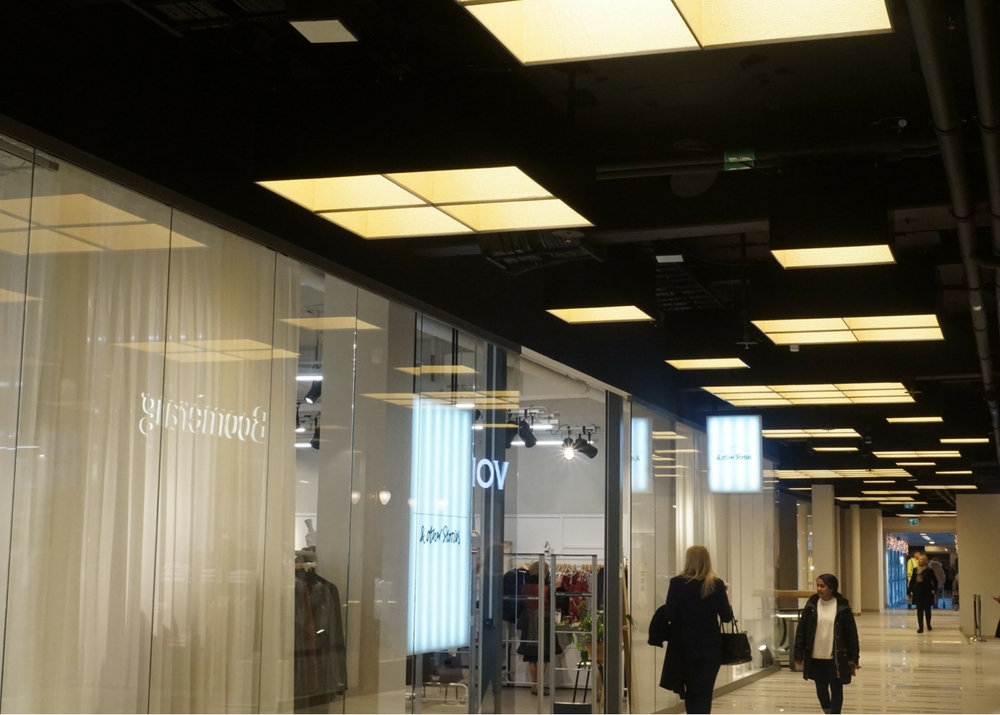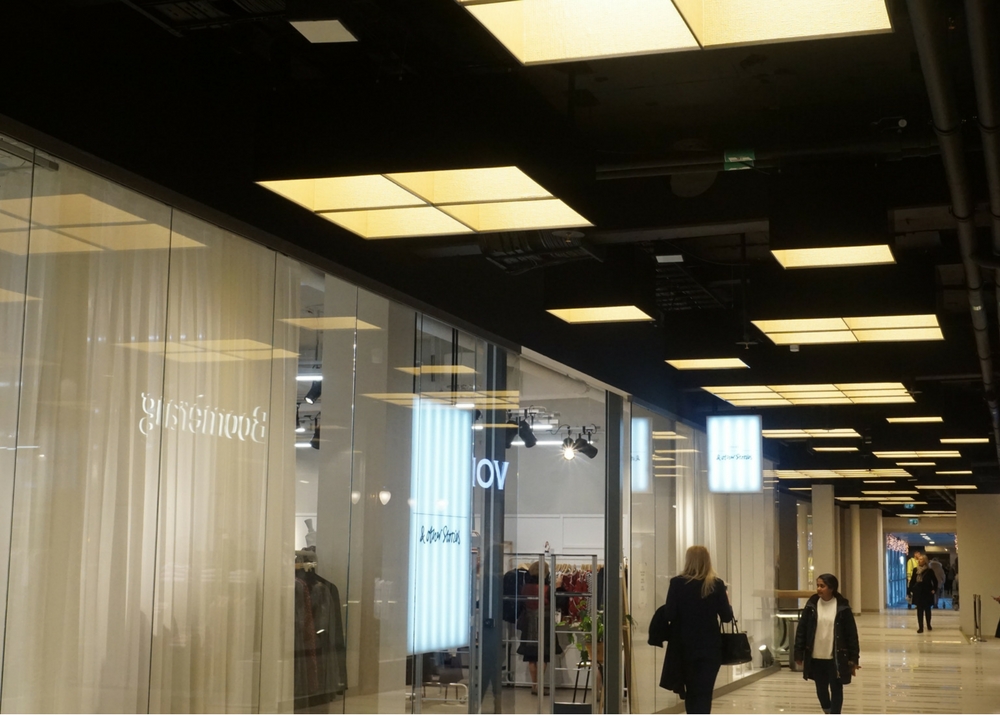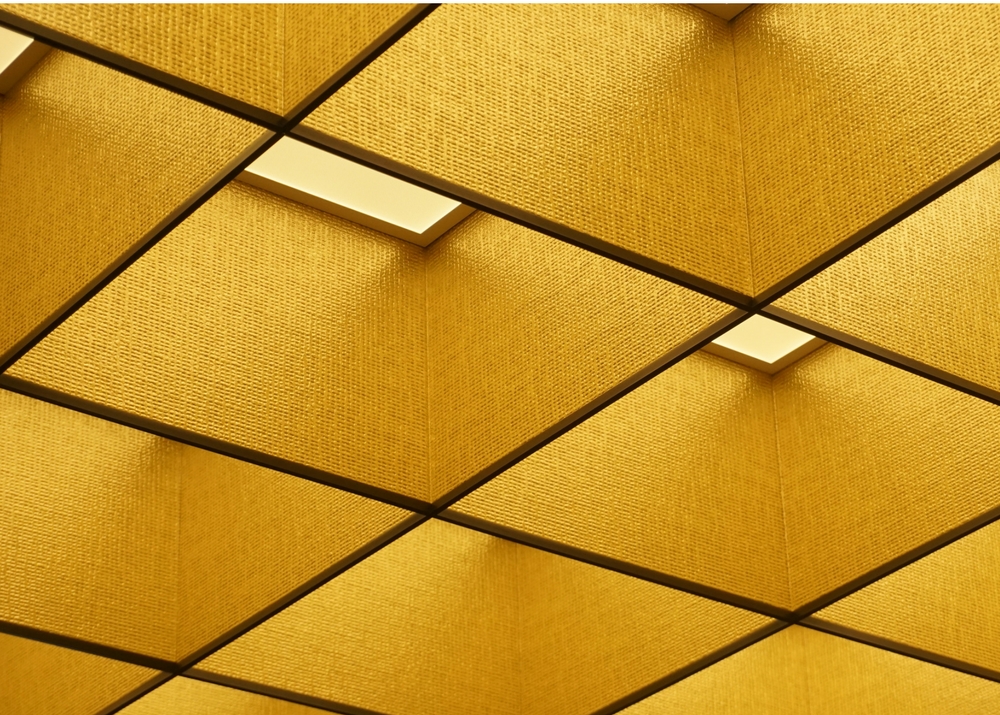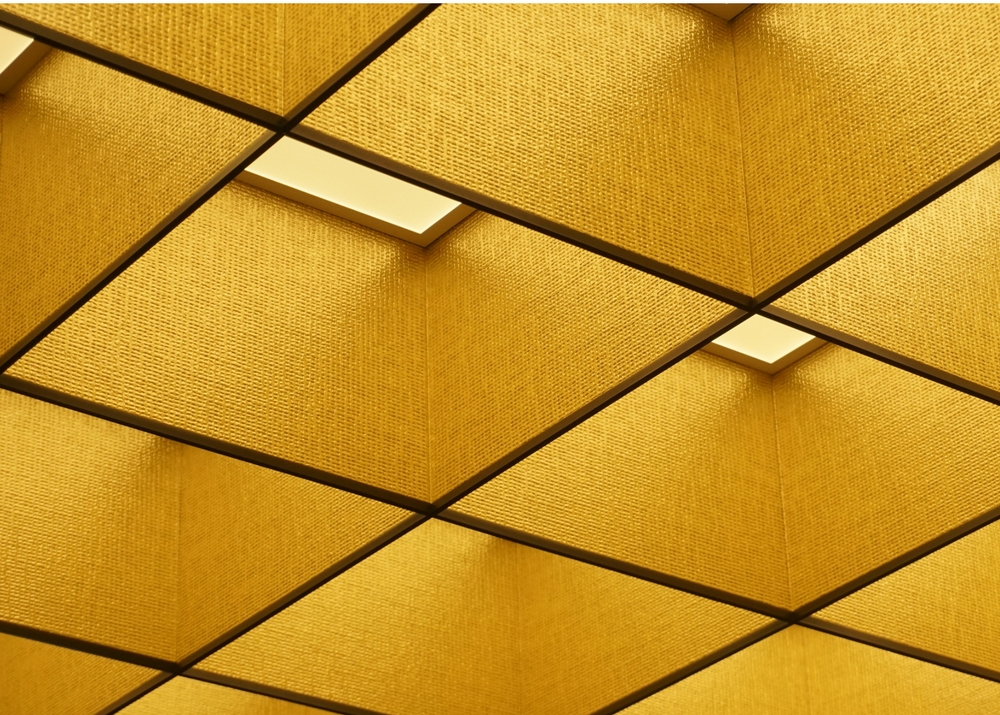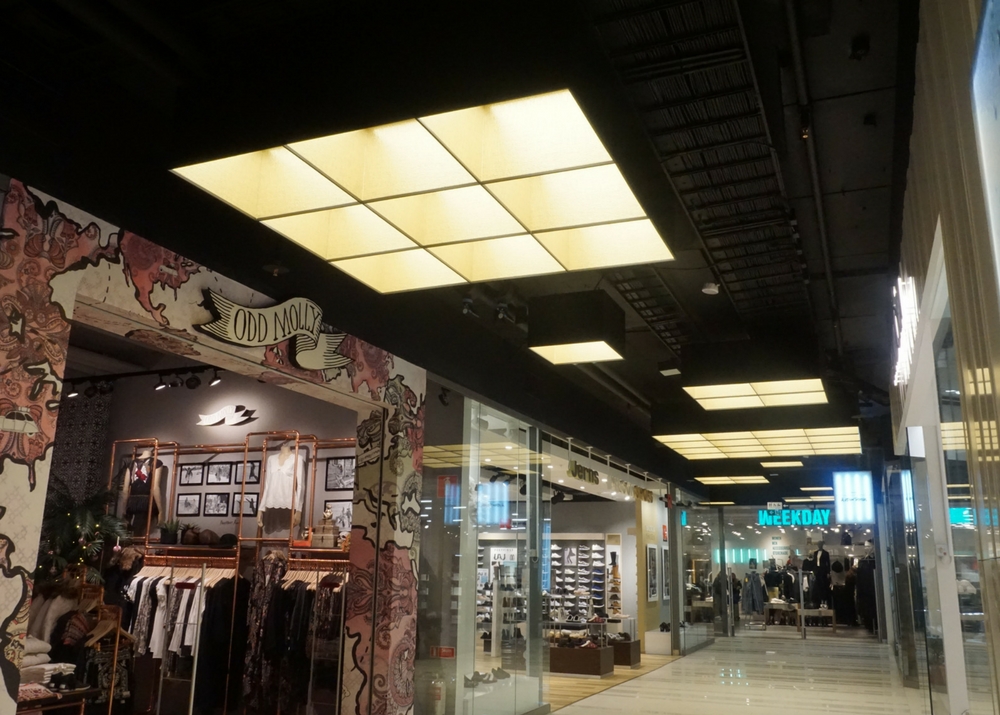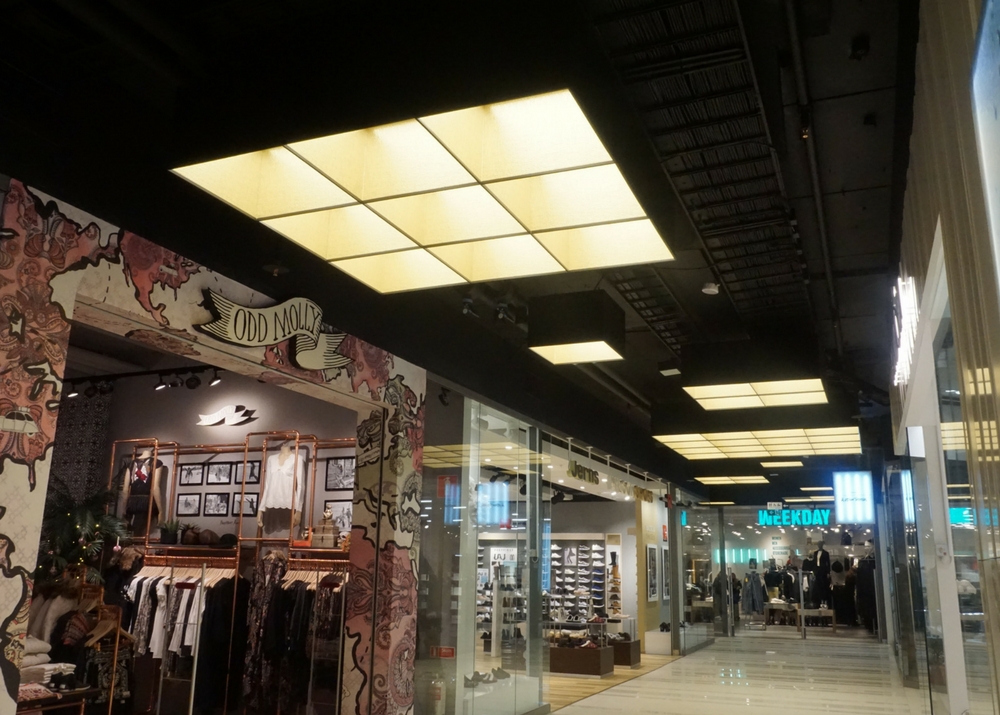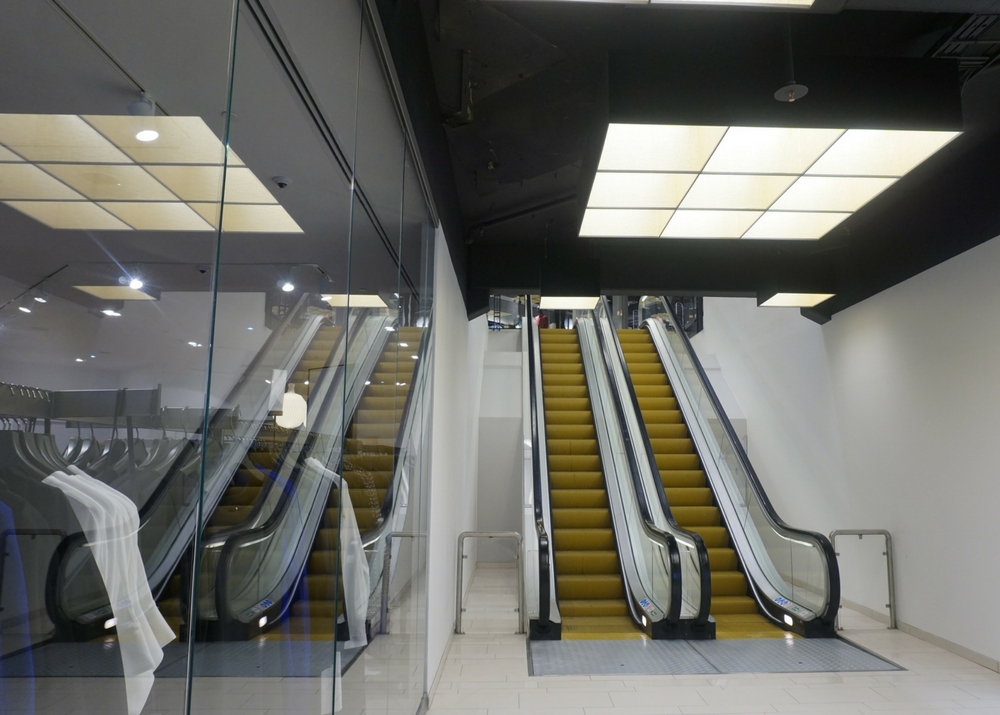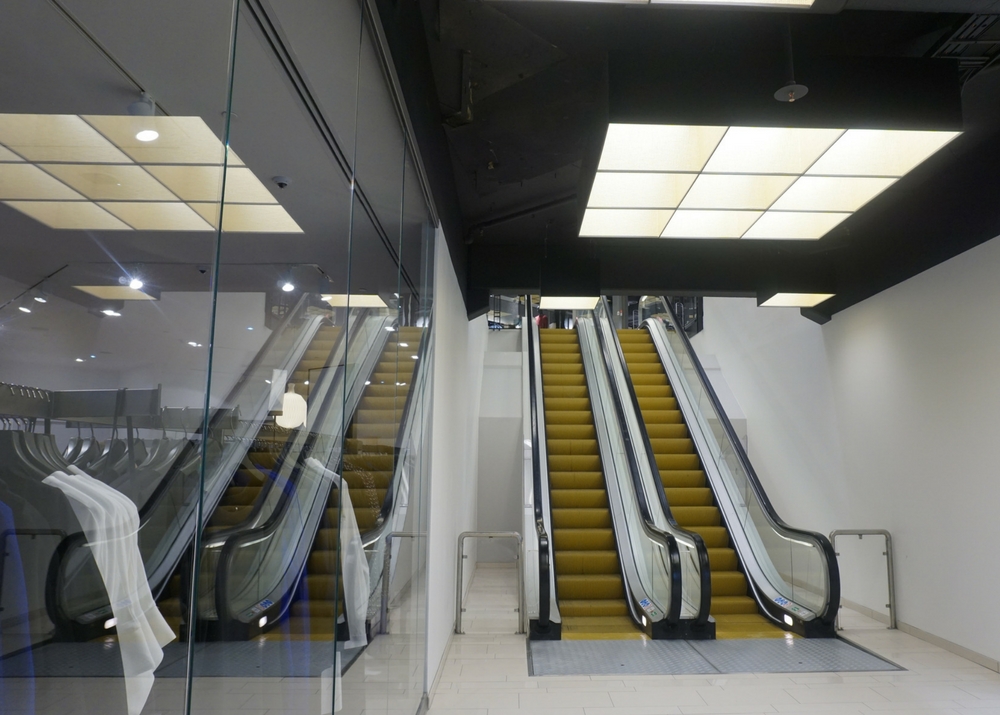 HANSAGALLERIAN
REVITALIZING AN ILLUSTRIOUS MALL
In recent years, the competition between Malmö's retailers has grown fierce. Major shopping centers have taken the lead in the scramble for customers. By retooling itself, Hansa hopes to bring shoppers back to downtown Malmö. With its new concept, Hansa is consciously targeting an informed and relatively well-off demographic, aged 25 to 60, eager for quality products. To meet their more exacting demands, they're offering a wide range, but with a hint of high street shopping. The first step involves turning Hansagallerian into a traditional shopping center with several hard-hitting brands represented. 
Our work can be seen throughout, in public areas. Together with the client, we developed an impactful solution that sets a very particular mood and establishes a strong visual identity – matte black cubes with shimmering gold inside.
The cubes draw the eye with their simple yet arresting design, and are placed singly or in groups. Their presence is echoed by their reflections in large glass partitions fronting the stores.
In fact, the public areas lack the usual drop ceilings. Cable trays, pipes and other structural elements have instead been painted black, forming a dark canvas against which the cubes seem even more impressive. The cubes use LEDs, with all the obvious benefits of less energy-use, longer life span, and reduced maintenance. Throughout the place, gold recur. Besides the cubes, we see it on escalators and in mosaic arrangements. Partnered with other visuals, like the pale stone floor, they add an exclusive touch to the mall.
The changes breathe luxury and lavishness, and the materials used are selected with care – clearly on display at the entrance, and in their new logo. Combined with a discerning choice of retail chains, it's sure to draw visitors.
WANT TO KNOW MORE?
About us, our products or do you just have a question? Please contact us!