Mamas & Papas – the perfect nursery
LOCATION 
Westfield Shopping Centre, White City, London, GB
CONTACT
Christer Lundquist
BACKGROUND
Mamas & Papas is a chain that caters to parents looking for innovative and stylish baby products.
They sell strollers, baby clothes, furniture and accessories, children's and maternity clothing in 37 stores, and at over 100 specially selected retailers in the UK.
THE CHALLENGE
In spring 2016, Mamas & Papas opened its flagship store in Westfield shopping centre, White City, London. Tego was tasked with developing a custom ceiling solution for the Baby Home department, in partnership with Retail Designers from Dalziel & Pow.
Creating the right ambience for a store requires deliberation and a clear goal – what feelings and emotions do you want to convey, and how does the ceiling work to enhance them?
The thinking behind the Baby Home was to make it cozy and welcoming, evoking the perfect nursery. The ceiling had to be flexible to allow for easy re-arranging to create different kinds of nurseries for display.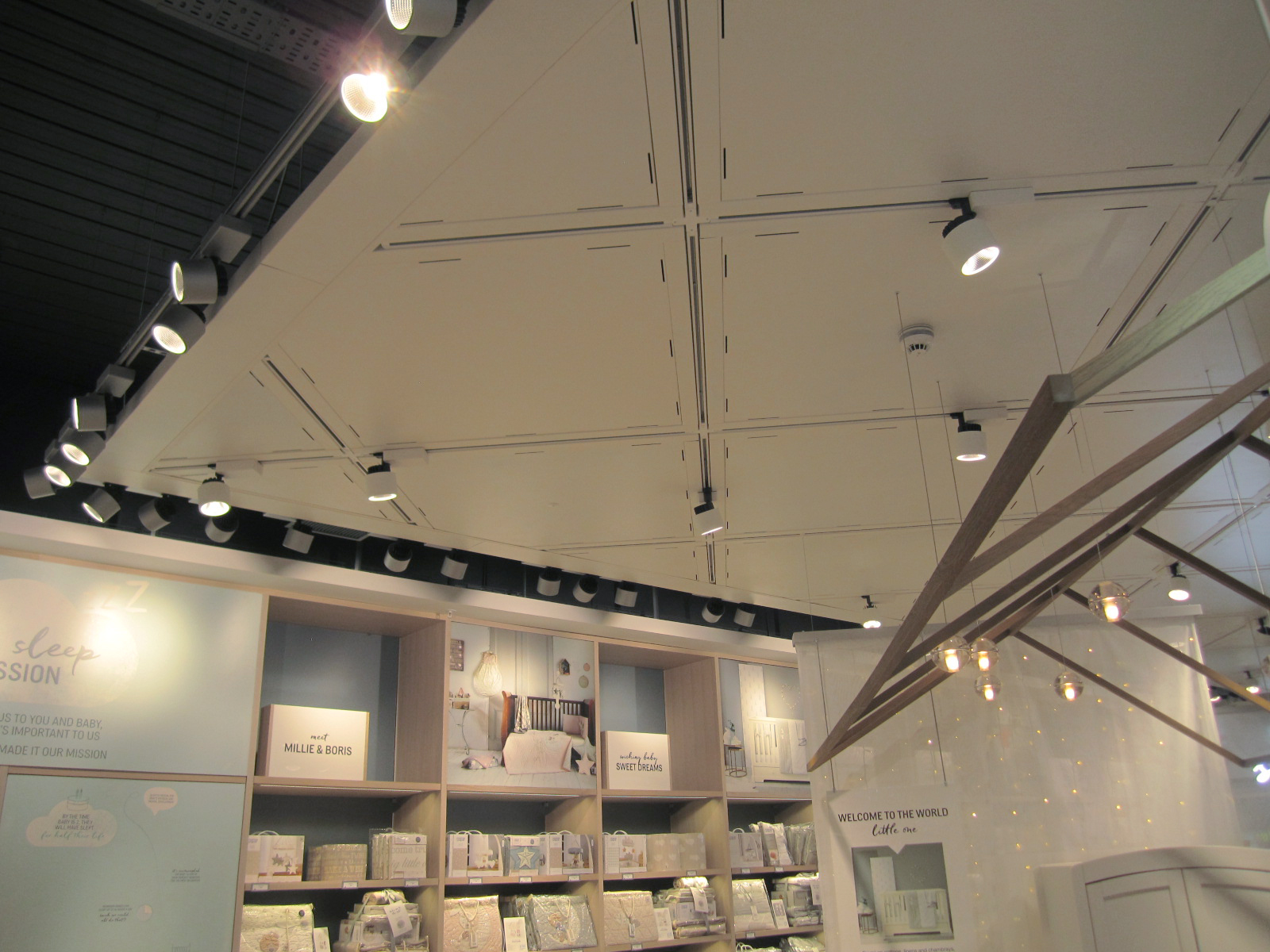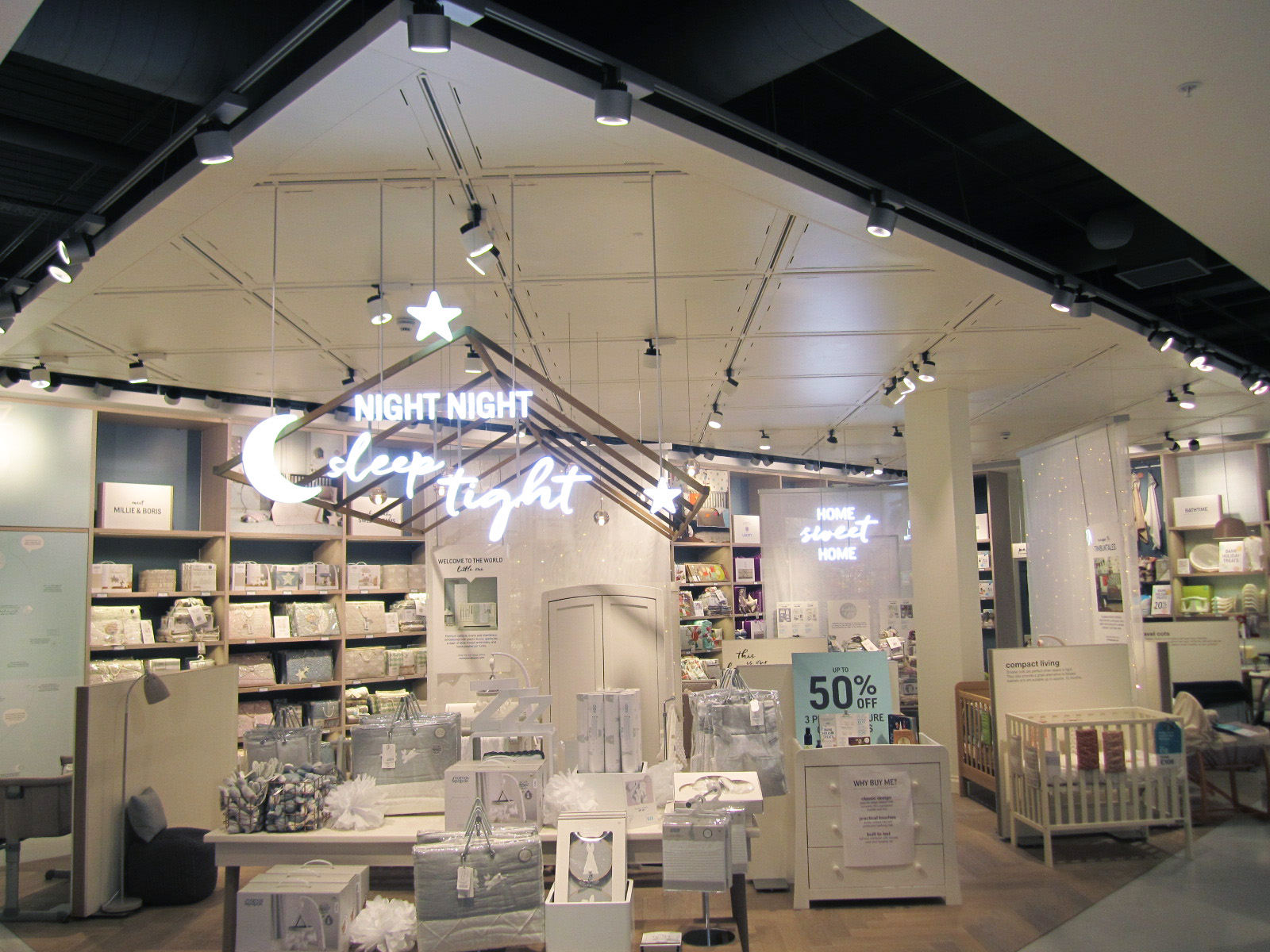 TEGO – MAKING AN IMPACT
The solution we ended up using is a combination of two Tego system ceilings mounted on a custom frame. The ceiling was lowered and dyed a matte white to make the space feel like a cosy nook, and make it distinct from the other areas.
The ceiling allows for easy signage and product display thanks to small slits from which signs and merchandise can be hung. A recessed lighting track in two directions makes it easy for staff to rearrange fixtures as needed.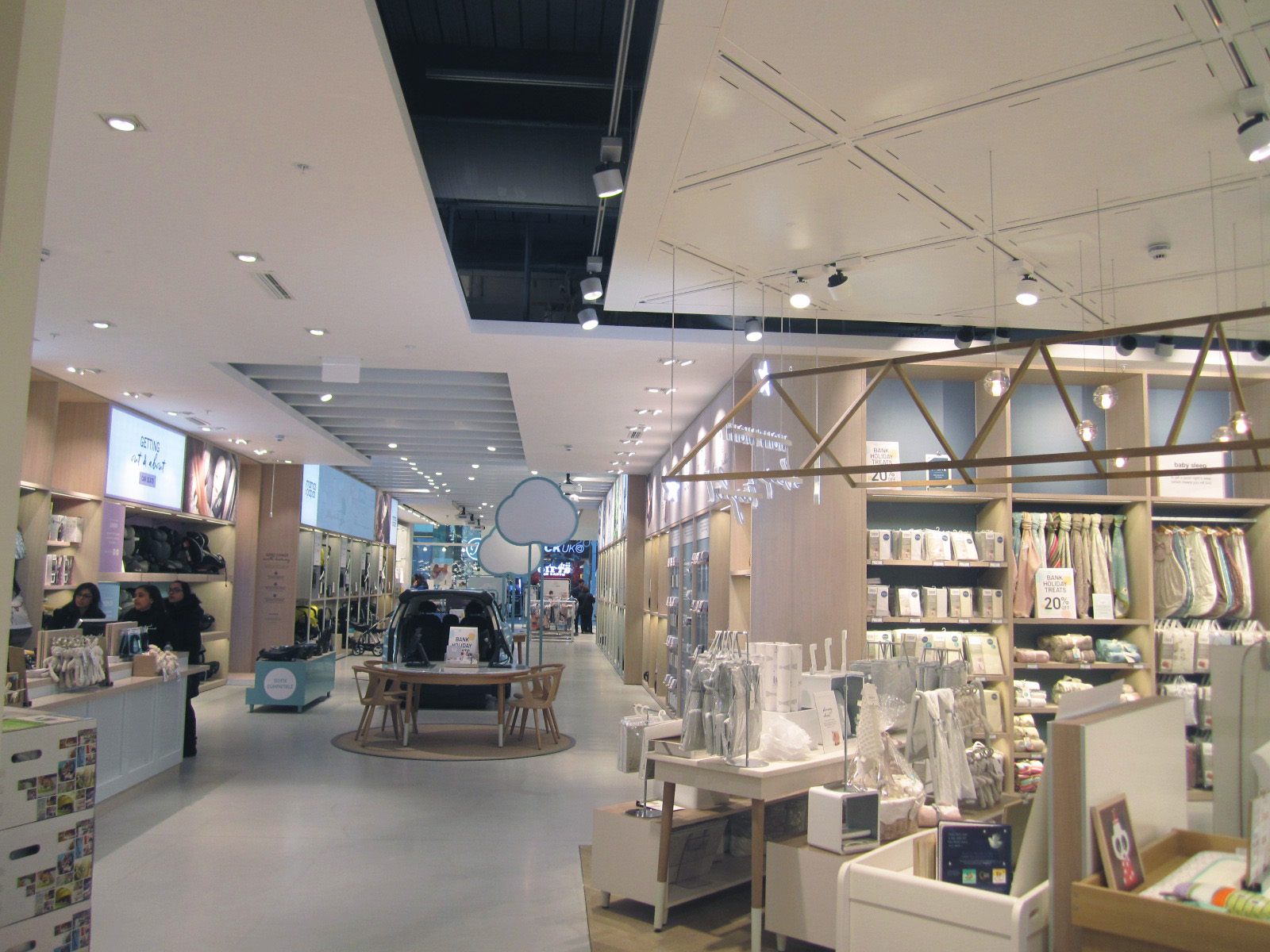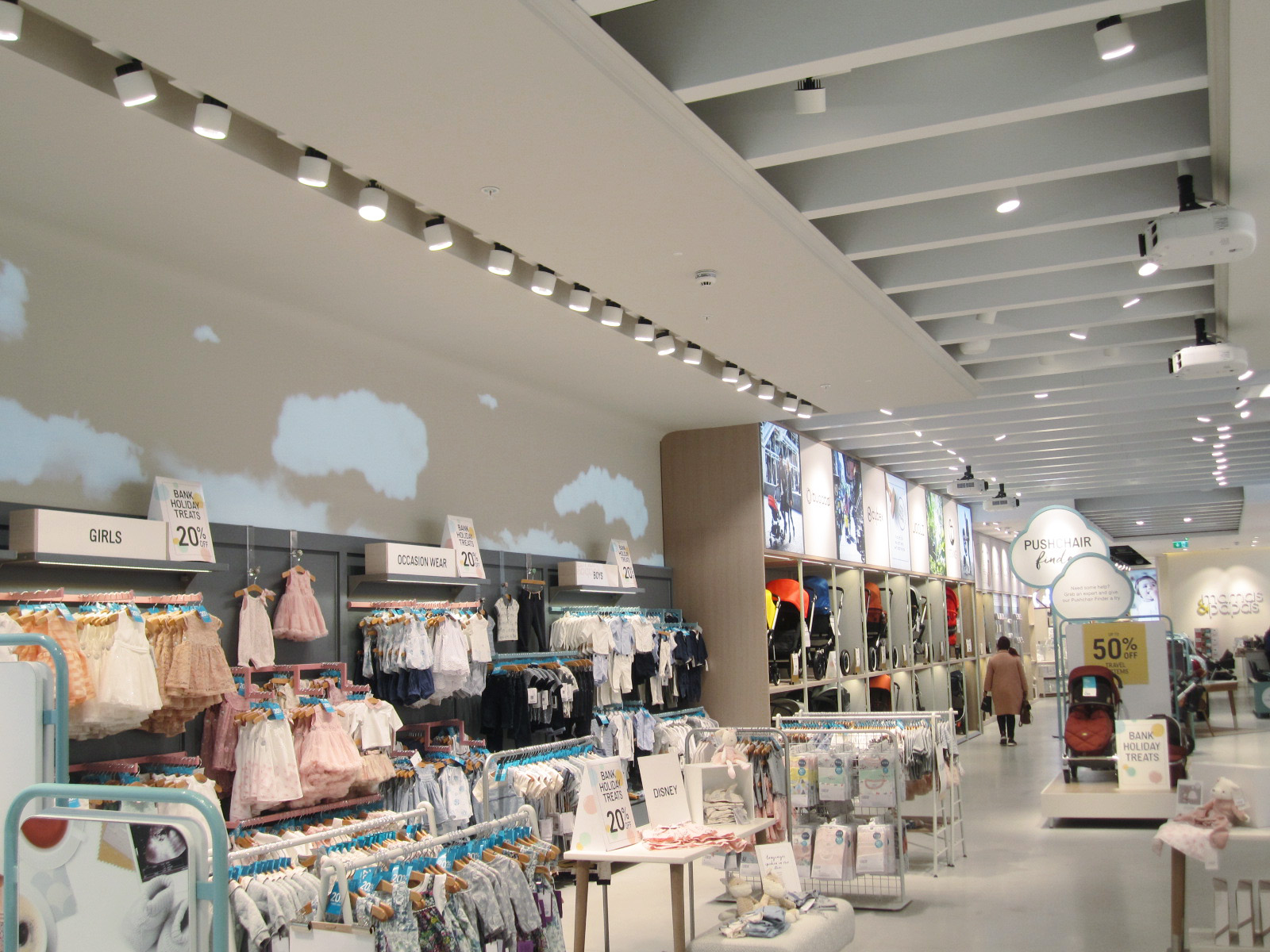 Want to know more?
Contact our Sales Manager, Christer Lundquist and he'll tell you more.
We're ready to make your store even better.