M.A.T. took many bold steps when developing their flagship store – one being a unique ceiling, designed together with Tego, for the produce department.
GREENHOUSE CEILING
A GREENHOUSE EFFECT
Made of frosted Plexi, the ceiling clearly sets the area apart and evokes a greenhouse; low-hanging lights add a rustic, farmers' market effect. The panels overhead suggest a greenhouse, suiting the fruits and vegetables below. The ceiling is complemented with Tego pendant FLOW, here in black.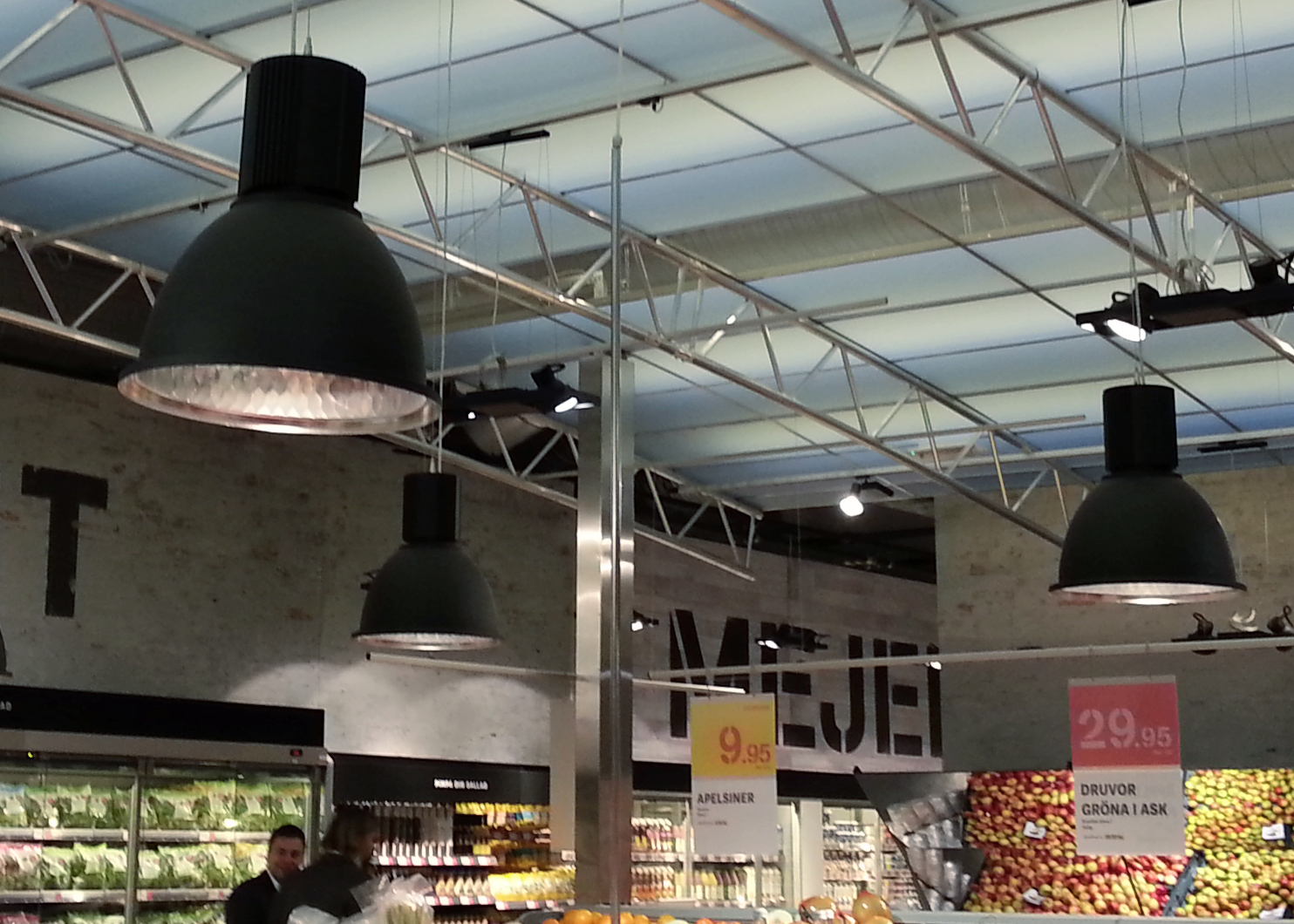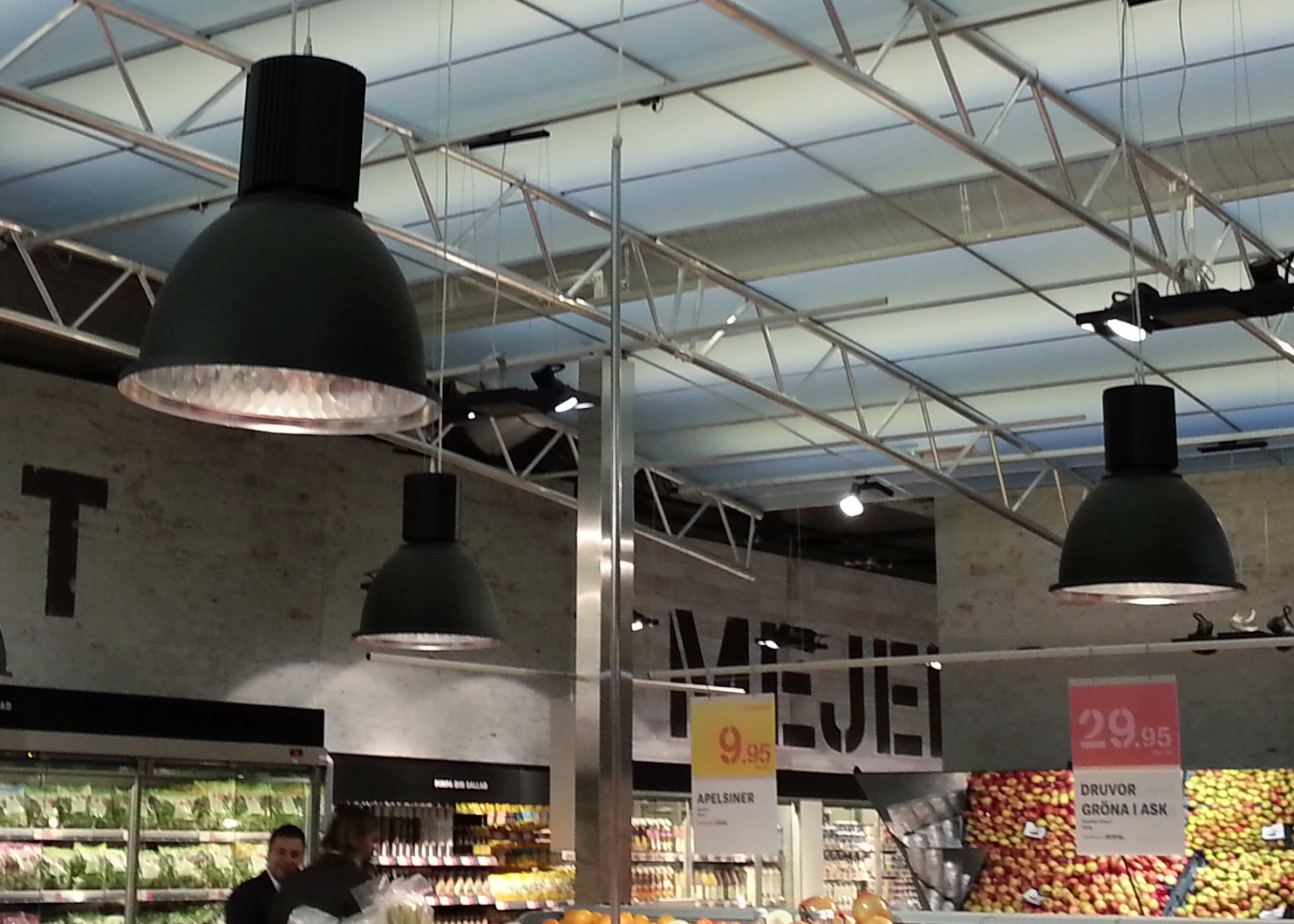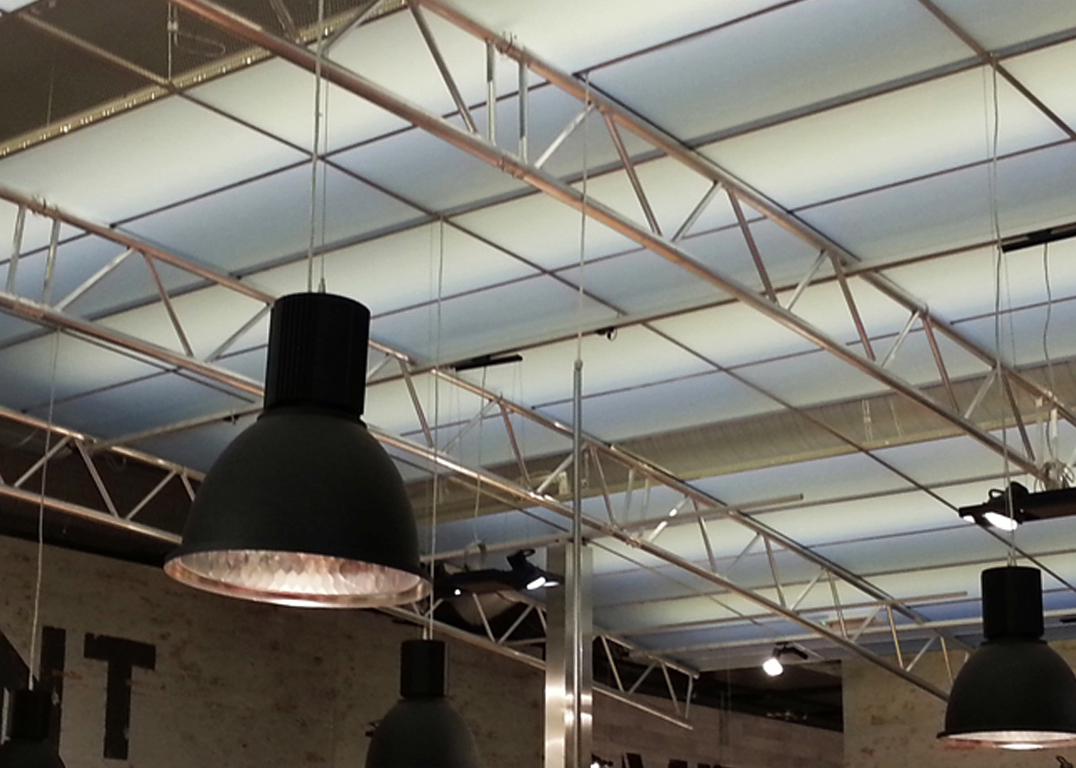 CONTACT
WANT TO KNOW MORE? CONTACT US!