Create an attractive atmosphere with this irresistible 220V track luminaire. Be prepared to instantly fall in love with its modern design and radiant lighting. Create the perfect match by choosing the perfect reflector color and combining it with other Dea Eros fixtures.
DEA EROS S TR
Round shapes
Dea Eros is available with several different reflectors; white, gold, chrome, high-gloss silver, high-gloss black, copper, matte black.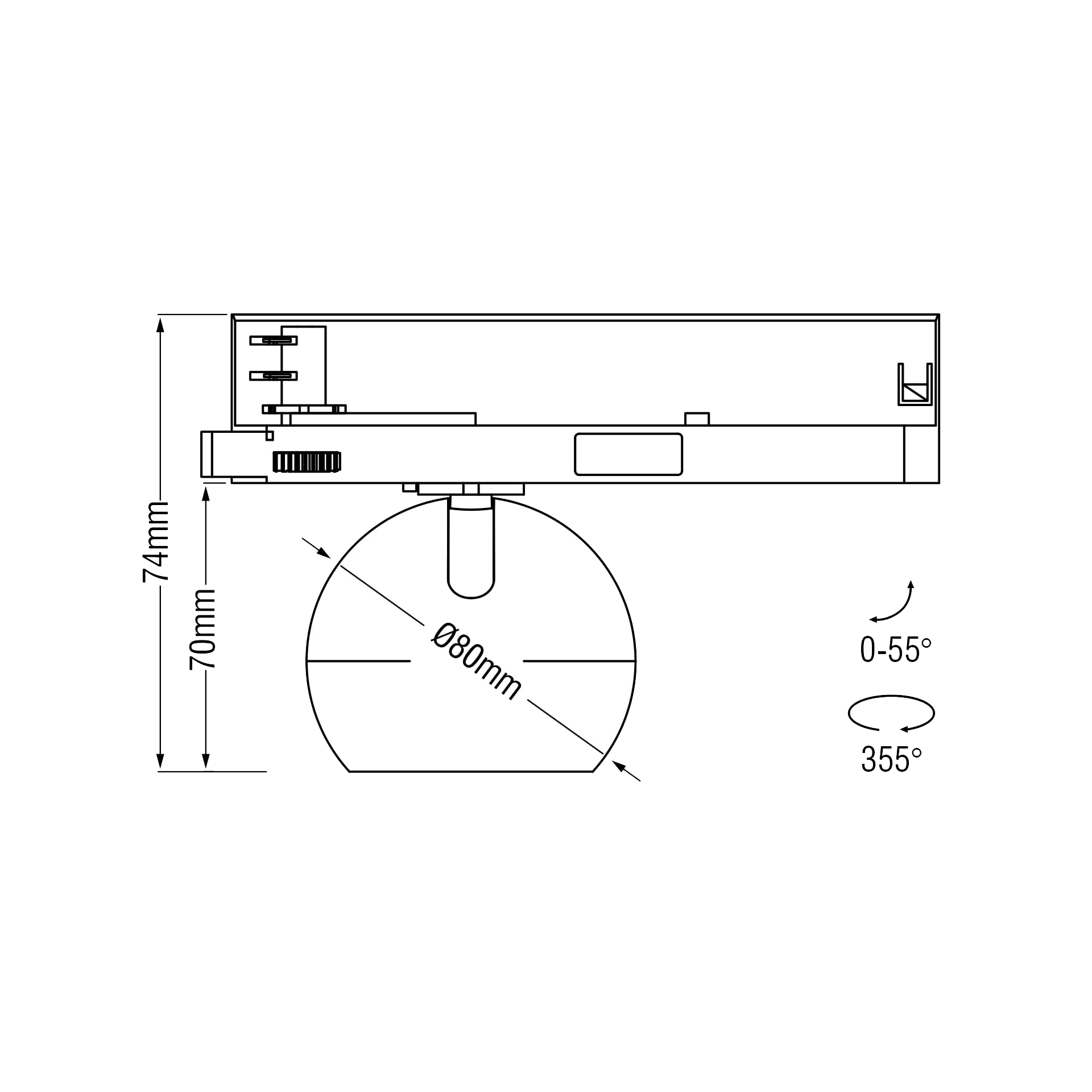 Read more at Karizma Luce
Clean with lukewarm water. Dry with slightly damp all-purpose cleaning cloth. When cleaning luminaire frames, the voltage must always be disconnected. Electrical components or wiring harnesses must not be exposed to detergents or water.
The light source and/or connection cable of this luminaire shall only be replaced by the manufacturer, the manufacturer's service agent or an equivalent qualified person. Do not connect luminaire with visible damage.

CONTACT
WANT TO KNOW MORE? CONTACT US!