Gina Tricot – always fresh and exciting
LOCATION 
Esbjerg, Denmark
OPENING DATE
January 2017
BACKGROUND
Gina Tricot is a Swedish fashion chain that offers exciting and feminine fashion.
Since its founding in 1997, the chain has grown to encompass 180 stores in five European countries.
A passion for fashion and a keen eye for market trends are the keys to the success of Gina Tricot, who above all strive to offer their customers exciting shopping experiences and the latest in fashion – no matter how often they visit.
THE CHALLENGE
Gina Tricot got in touch with Tego as they were preparing a new retail concept. The old had a ceiling with acoustic panels mounted on T-profiles, dampening noise and creating subdued acoustics. One issue you can run into when using acoustic tiles throughout an entire store is that it can make it feel cramped or less airy than desired.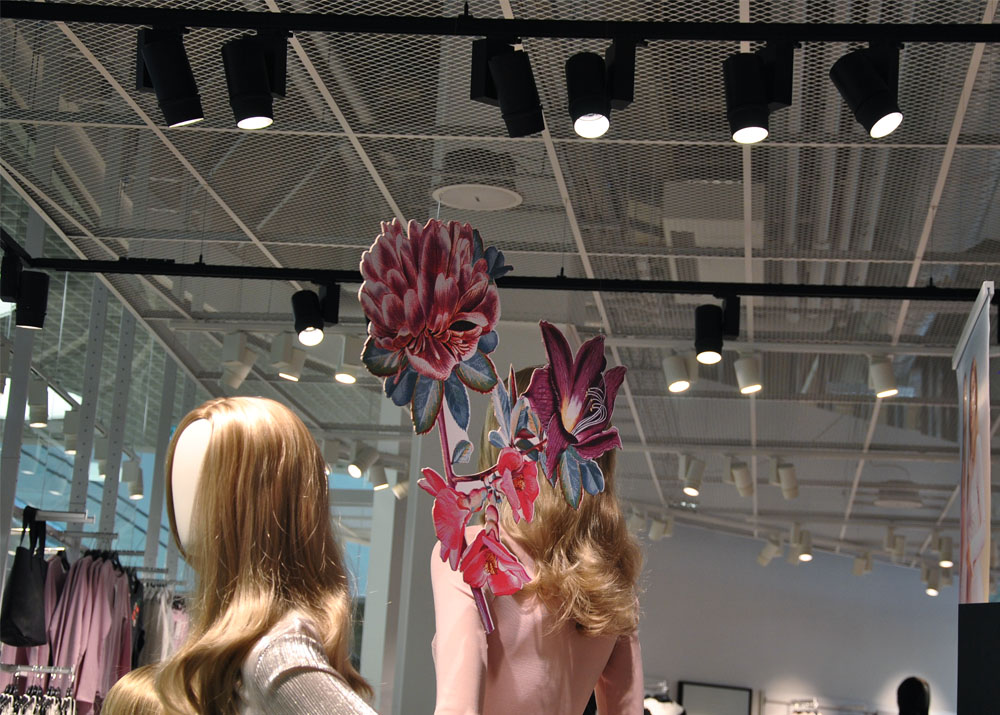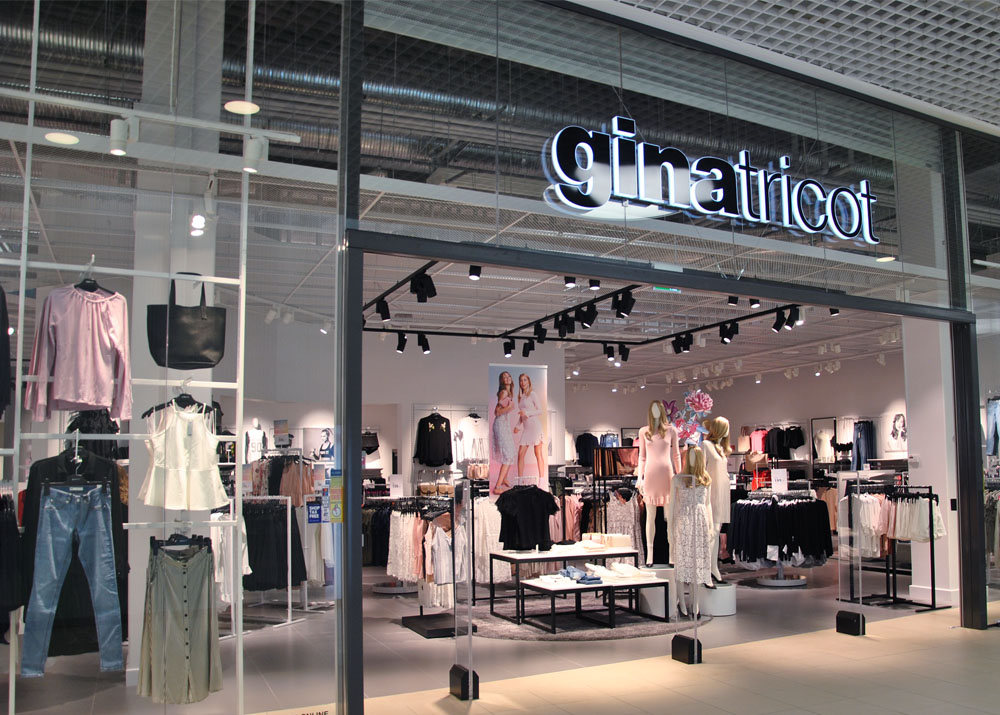 OUR SOLUTION
Gina Tricot settled on using expanded metal mounted on T-profiles as a replacement for the acoustic ceiling they were previously using.
The expanded metal mesh creates a less confined and more spacious feel, giving the impression that the store is bigger than it actually is. This effect is enhanced by having a one meter gap between the walls and the mesh, making it seem almost like it's hovering overhead.
The resulting fresh and airy space makes a good foundation for a store that changes its expression  at least as frequently as the four seasons, all in a bid to keep customers returning and excited.
The store manager in Esbjerg is very satisfied with the results. Both staff and customers appreciate the makeover.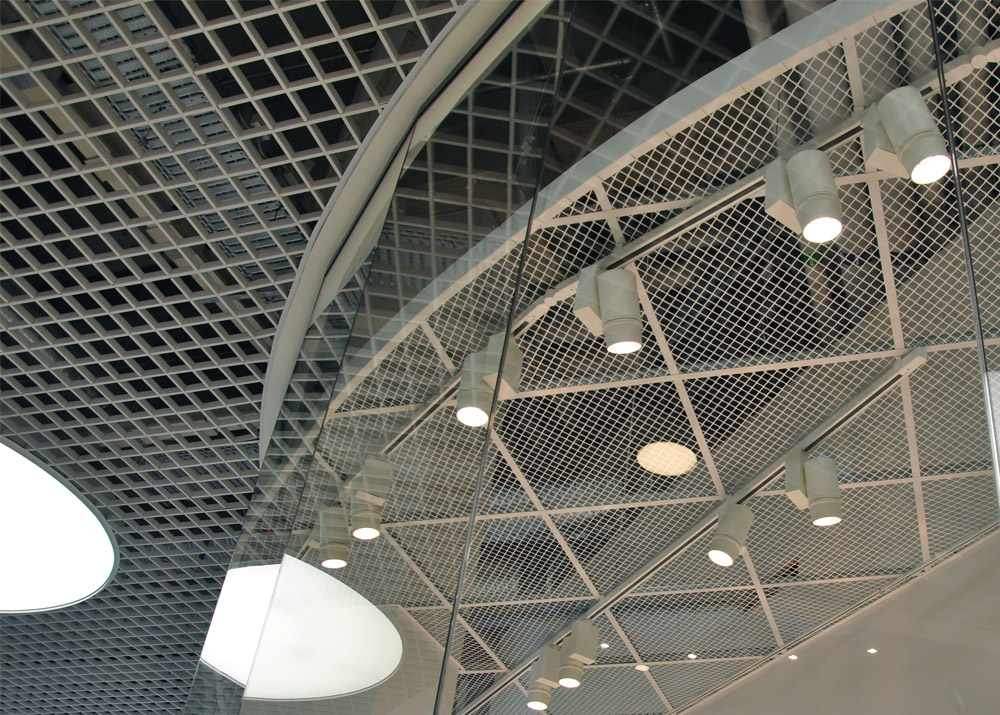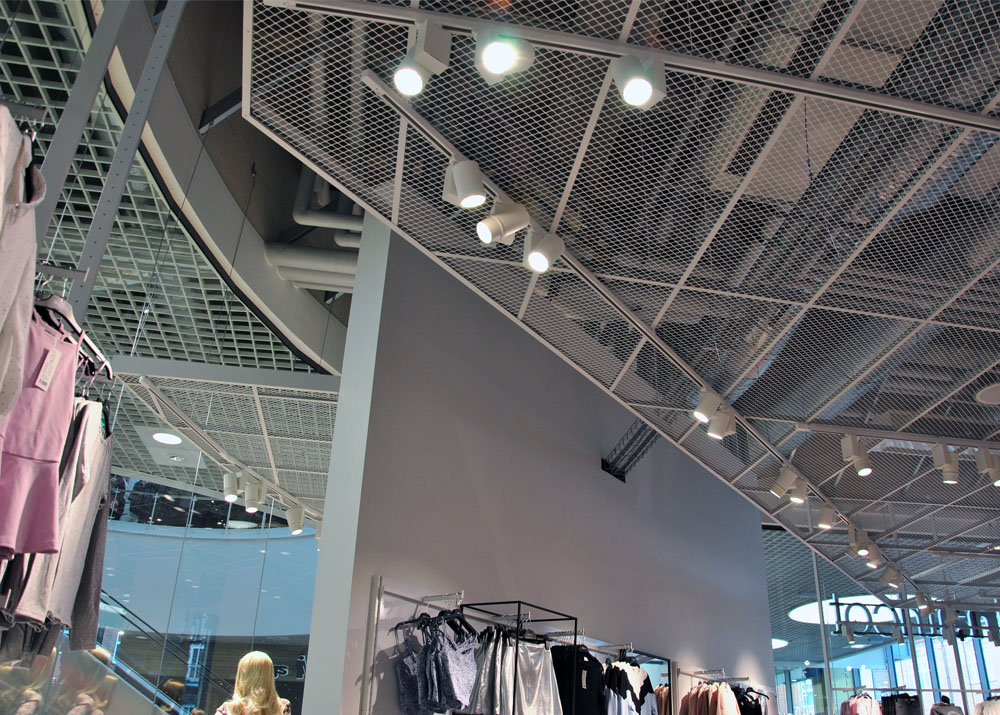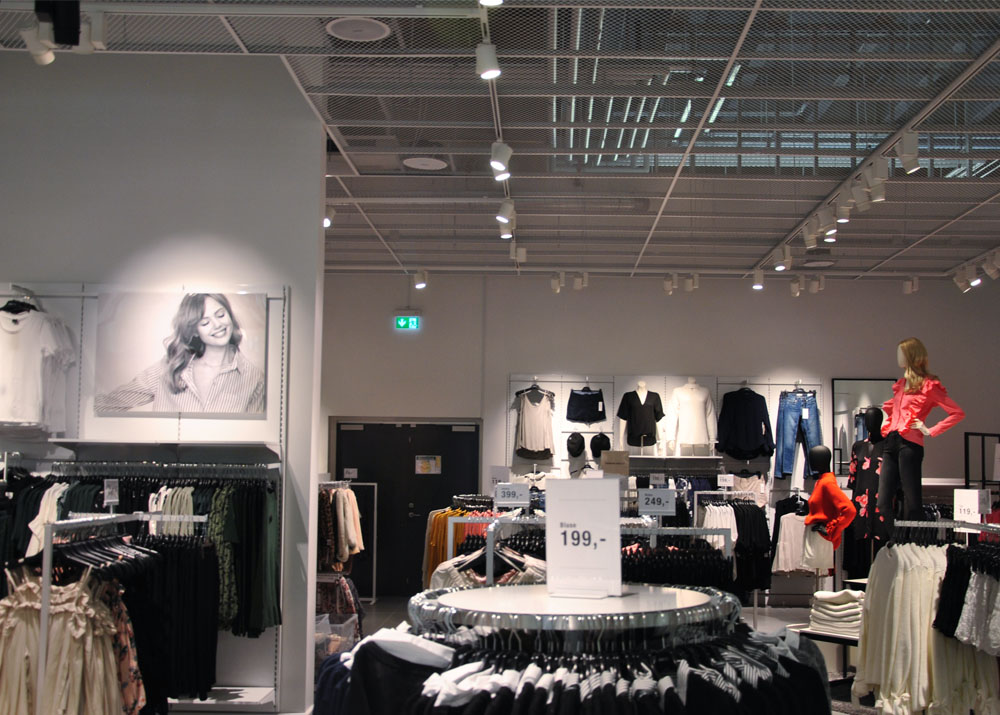 We're ready to make your store even better.