An overhang of perforated metal with an exotic floral pattern marks off the spices and seasonings. The designs were custom-made for the project. The ceiling being lower than elsewhere strengthens the sense that the underlying space is separate – and eye-catching, at that.
CONTRAST
Unique culinary experience
M.A.T. wanted to offer customers unique culinary experiences, and although the store's style is consistent, distinctions and contrasts between different spaces was needed.
FORM
Accentuate with the ceiling
Taket accentuerar avdelningen både med sin form och genom att det hänger lägre ner än övrigt tak. Det framstår nästan massivt med den höga kanten som omger det, taket reflekterar även de omgivande färgerna. Denna kant är tapetserad med ett mönster som för tankarna till marockanskt kakel.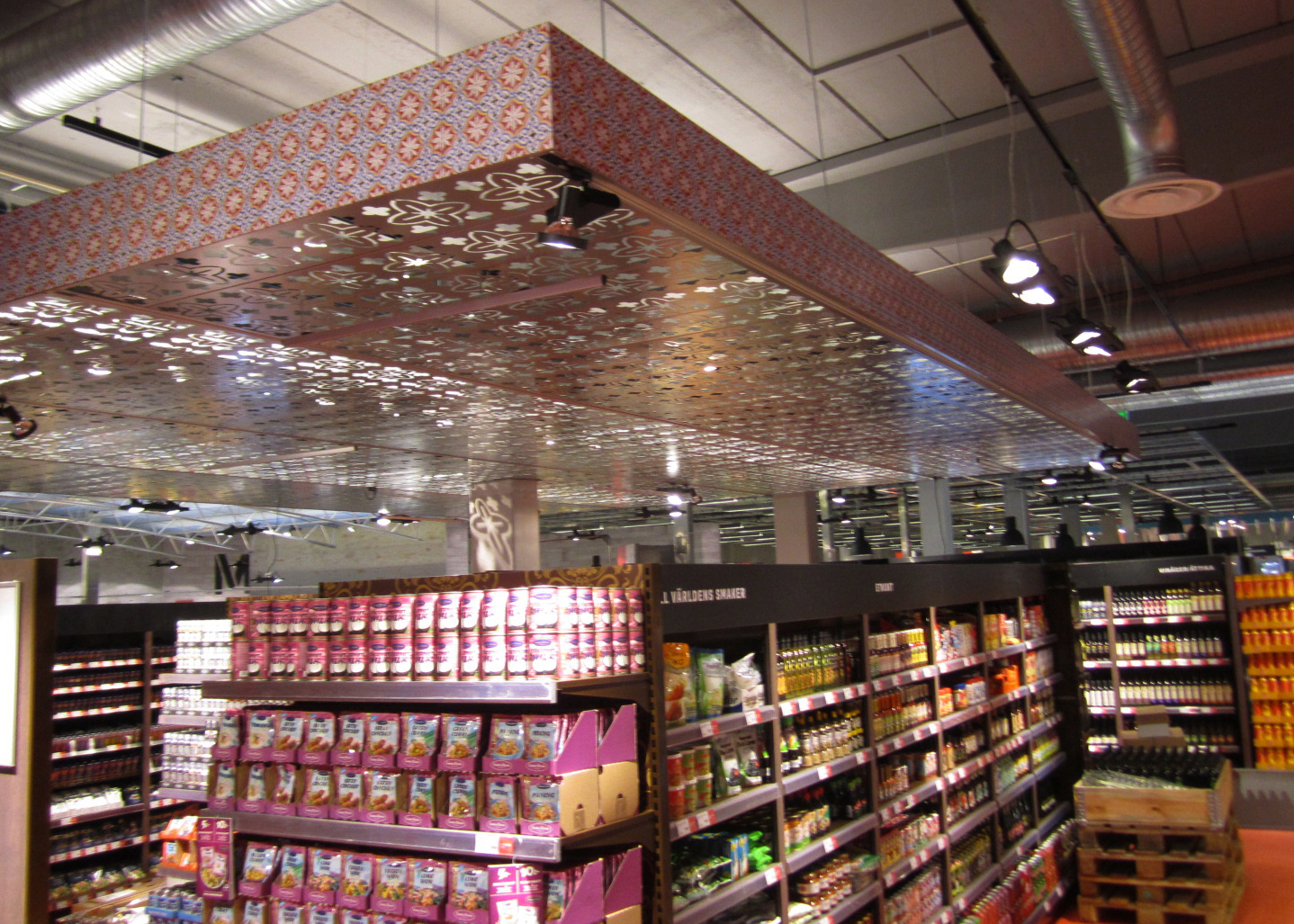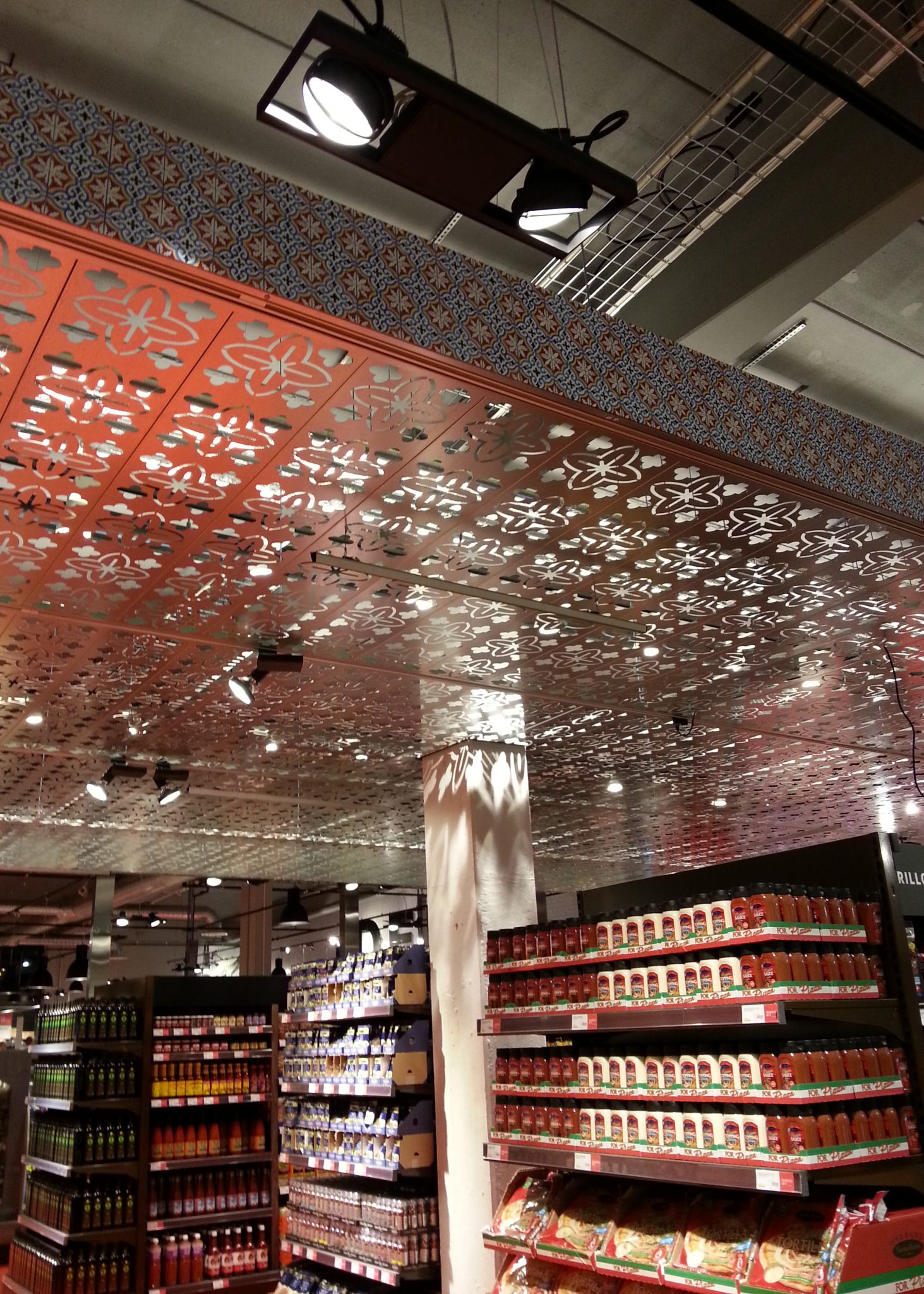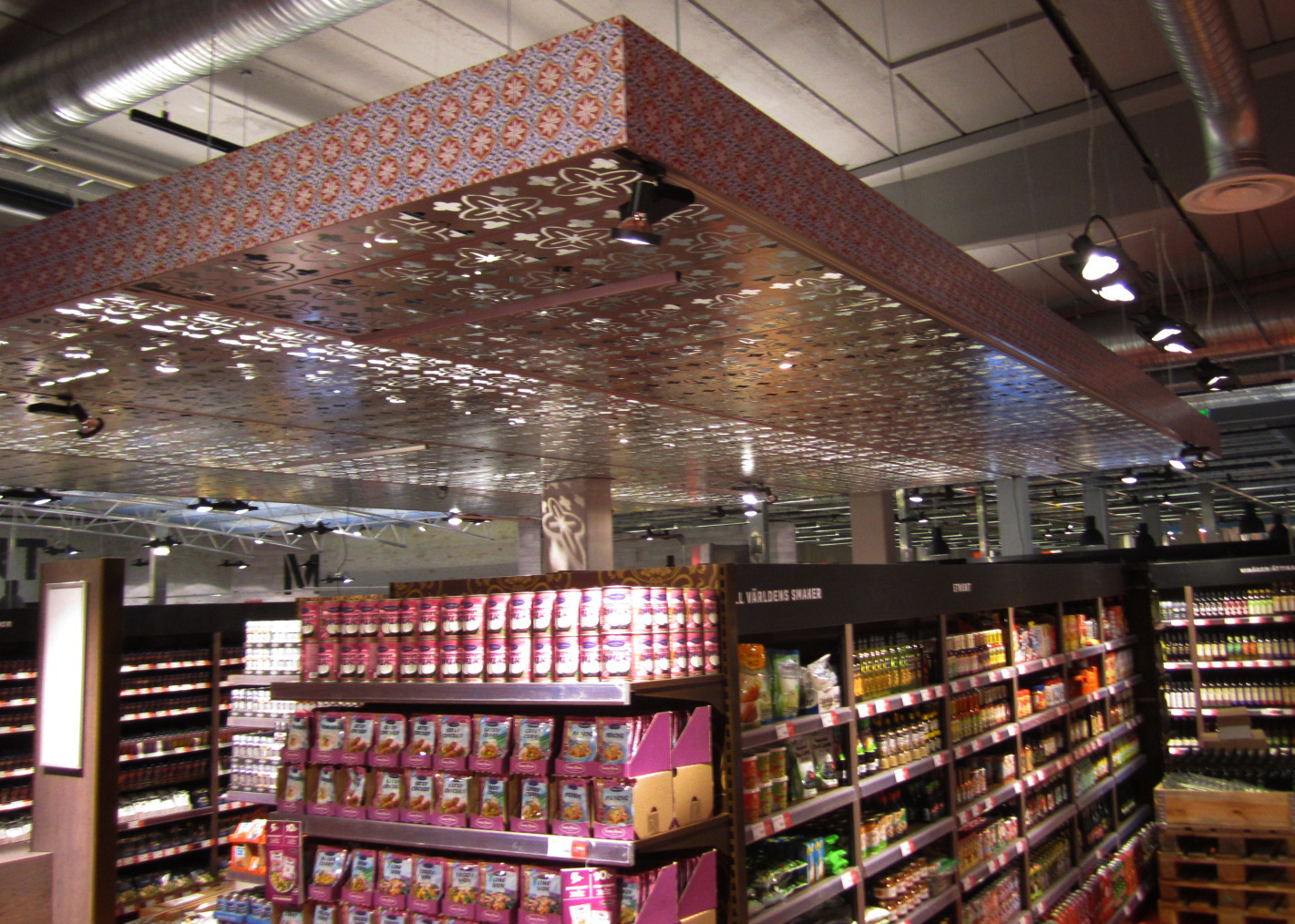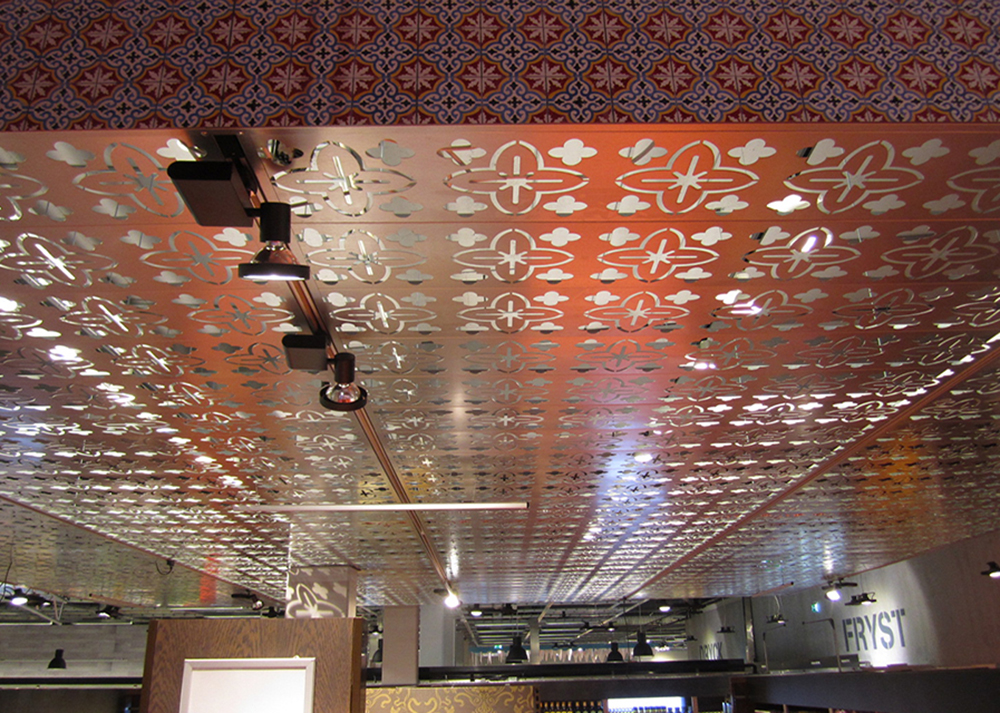 CONTACT
WANT TO KNOW MORE? CONTACT US!