M.A.T. wanted to offer customers unique culinary experiences, and although the store's style is consistent, distinctions and contrasts between different spaces was needed.
An overhang of perforated metal with an exotic floral pattern marks off the spices and seasonings. The designs were custom-made for the project.
The ceiling being lower than elsewhere strengthens the sense that the underlying space is separate – and eye-catching, at that.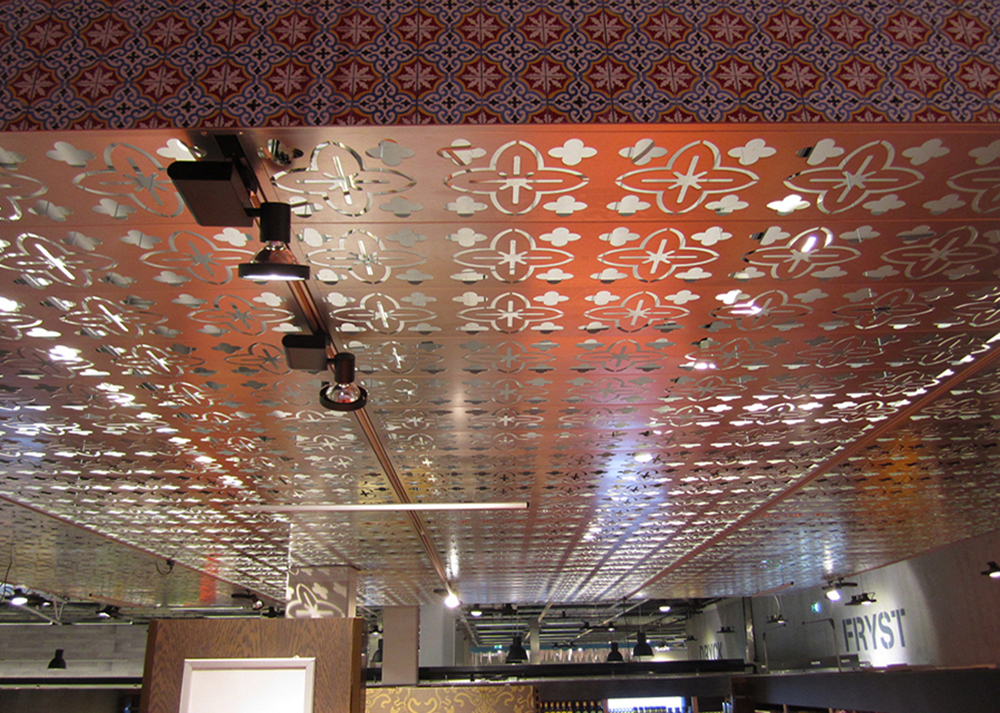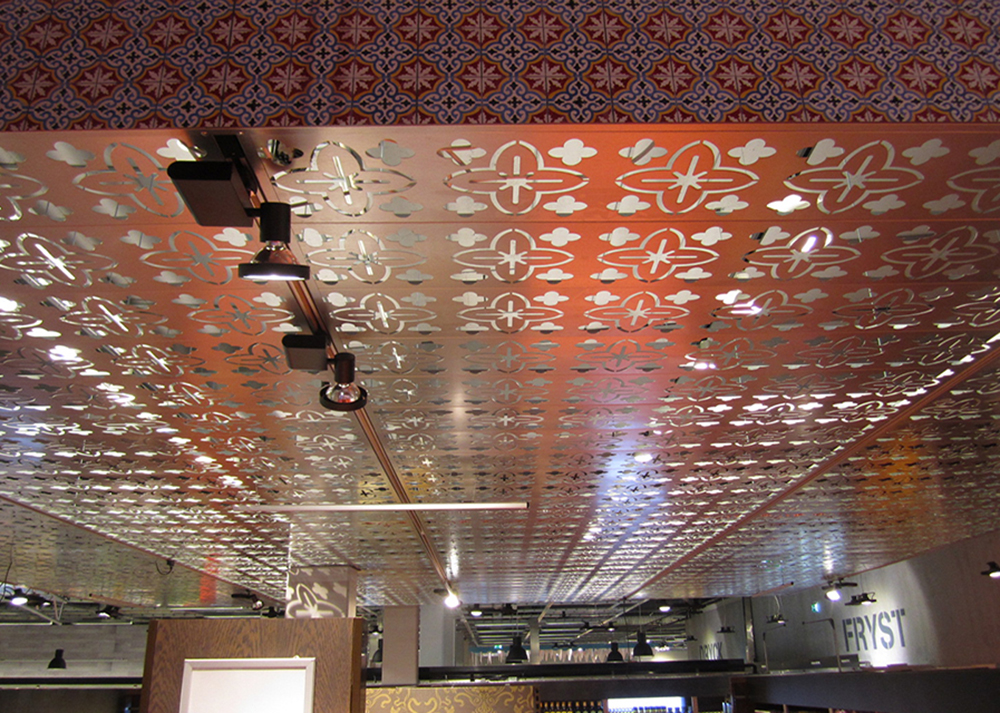 The ceiling accents the department with its unusual design and height. The high sides make the fairly light ceiling seem more solid than it actually is and the ceiling reflects the surrounding colours. The sides are also papered with a print inspired by Moroccan tiles.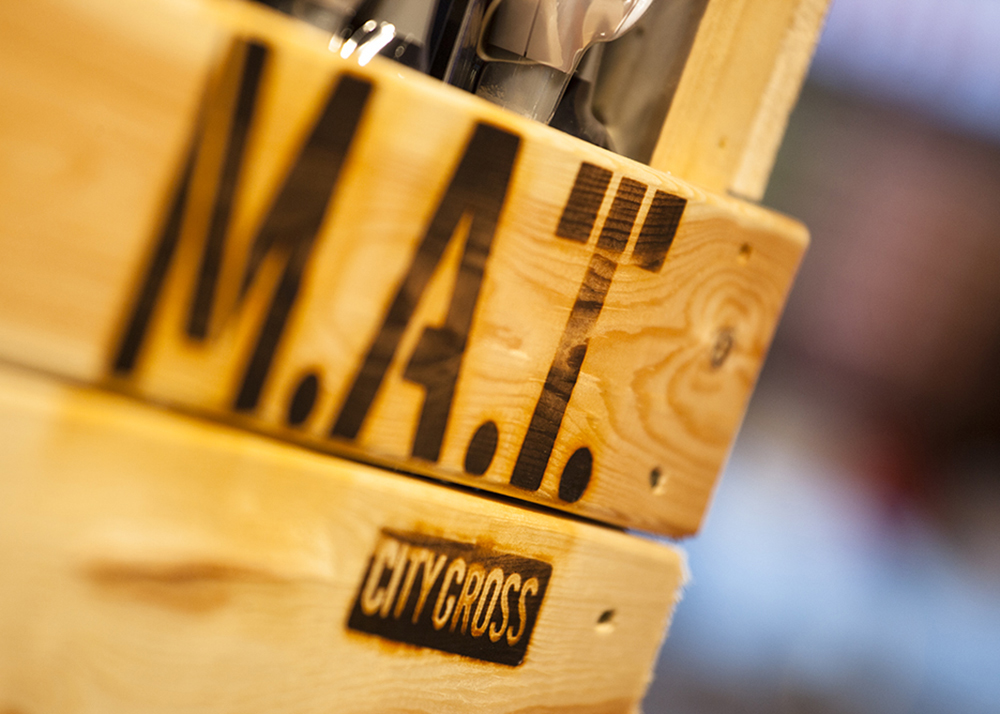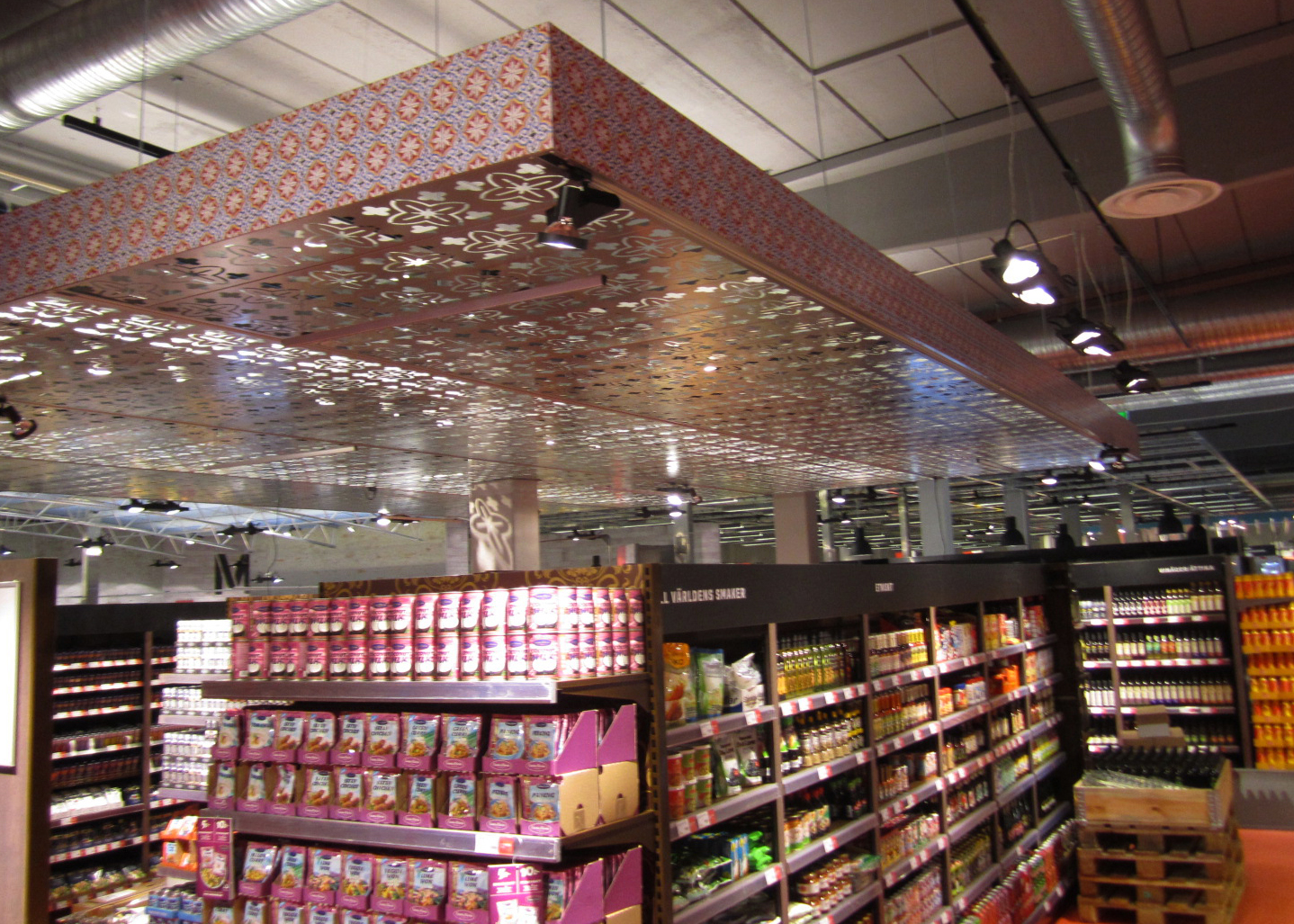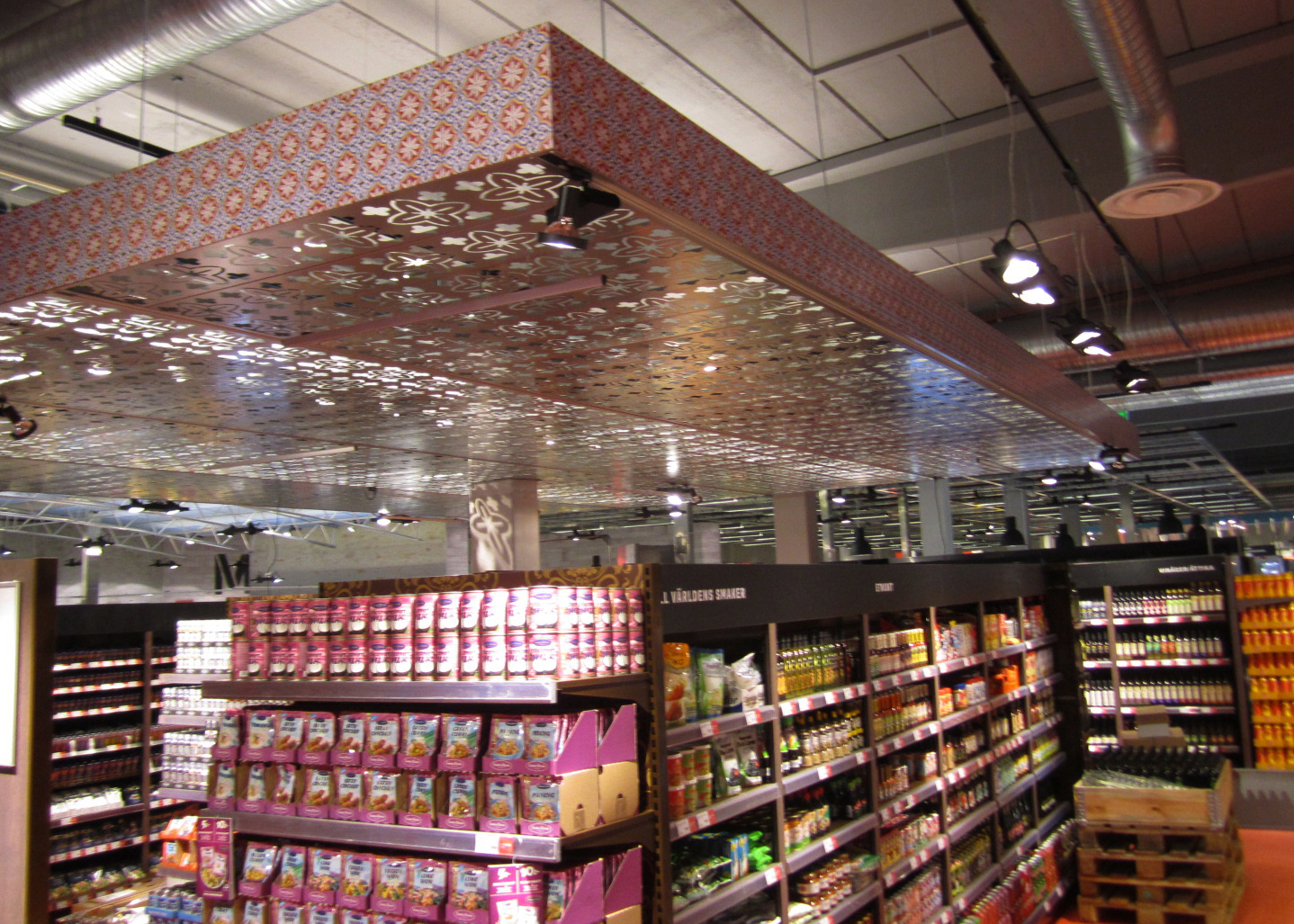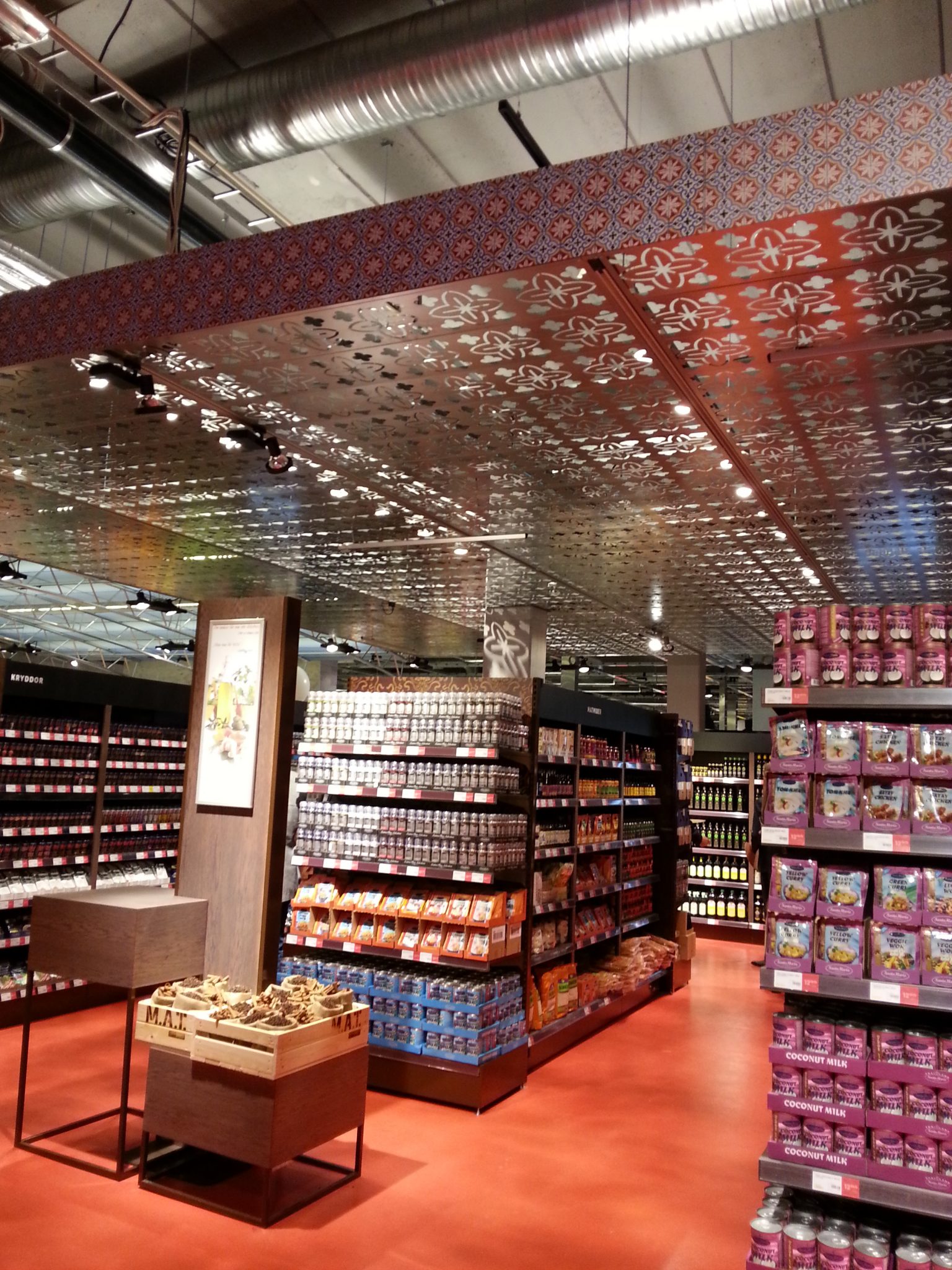 WANT TO KNOW MORE?
About us, our products or do you just have a question? Please contact us!