Spotlight Edda is a 3-Phase LED track spotlight with incorporated drive in Nordic track-adapter. 
Edda comes in three different colours, white, grey and black. Reflectors with 15°, 30°, 45°, 60°, and various accessories allow use in a large range of applications and enviornments. Clear and frosted protective glass available on request.
MATERIAL

Aluminum
COLOUR
White
Grey
Black
BEAM ANGLE
15°
30°
45°
60°
LED MODULE 
Fortimo LED SLM
Food warm white
Food premium red
Crisp white
Premium white
EFFECT
14W
18,5W
26W
30W
33W
38,5W
COLOUR TEMPERATURE
3000/4000K
COLOUR RENDERING
>80, >90
GEAR
Integrated in adapter
LIFE SPAN
50 000 hours
CONNECTOR
UA
WARRANTY
Electronics 5 years
ACCESSORIES

Clear glass    Frosted glass    Honeycombe    Barn door
OTHER

Dali on request
Dimmable with Dali
MAX # / PER FUSE
22st               /10A Type B
36st               /16A Type B
37st               /10A Type C
61st               /16A Type C
MINIMUM DISTANCE
From lighted objects 0,1m.
This product is containing a light source with energy class D. We are exempted of registering in EPREL due to that our products light sources are removable and replaceable with common available tools.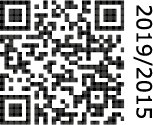 Maintenance/Cleaning of lighting fixtures
Blow dust off with compressed air. Electrical components or cabling must not be exposed to cleaning agent or water. It is important to always disconnect the voltage before cleaning the luminaire body.
WANT TO KNOW MORE?
About us, our products or do you just have a question? Please contact us!