Tego's display rail is a flexible and useful accessory for our ceilings. The display rail makes it easy to display signage, hang decorations, and other light loads for product display etc. from the ceiling. Sliding brackets and eye bolts make it possible to move the hanging material to the sides inside the module.
ACCESSORIES
Display rail
The display rail is placed in the ceiling by hooking over two channels. Place sliding brackets in the slot and then hang up signage, for example.
White (Other colors avaliable on request)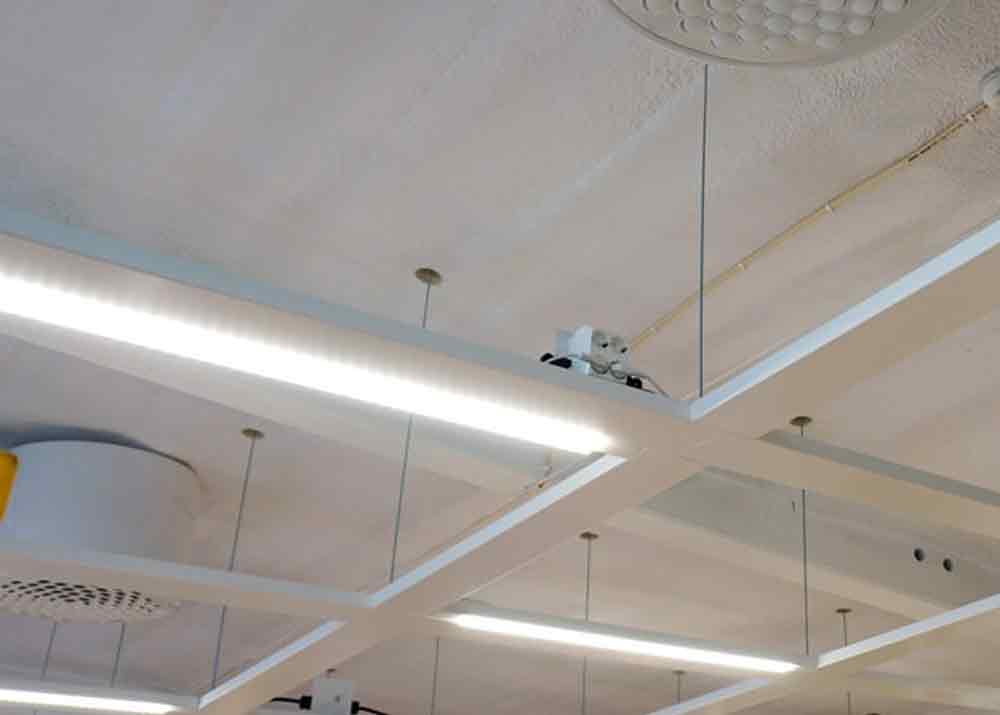 MOUNTING PLATE
Placed in a ceiling channel for placement of a junction box or data outlet.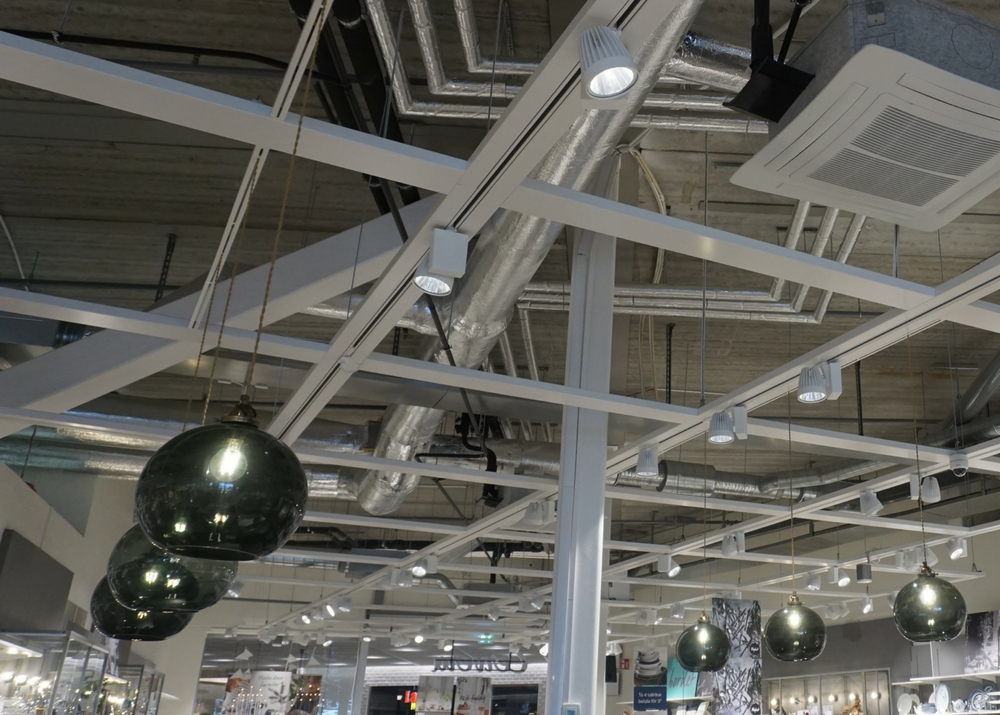 DISPLAY RAIL
Makes it easy and flexible to display signage etc.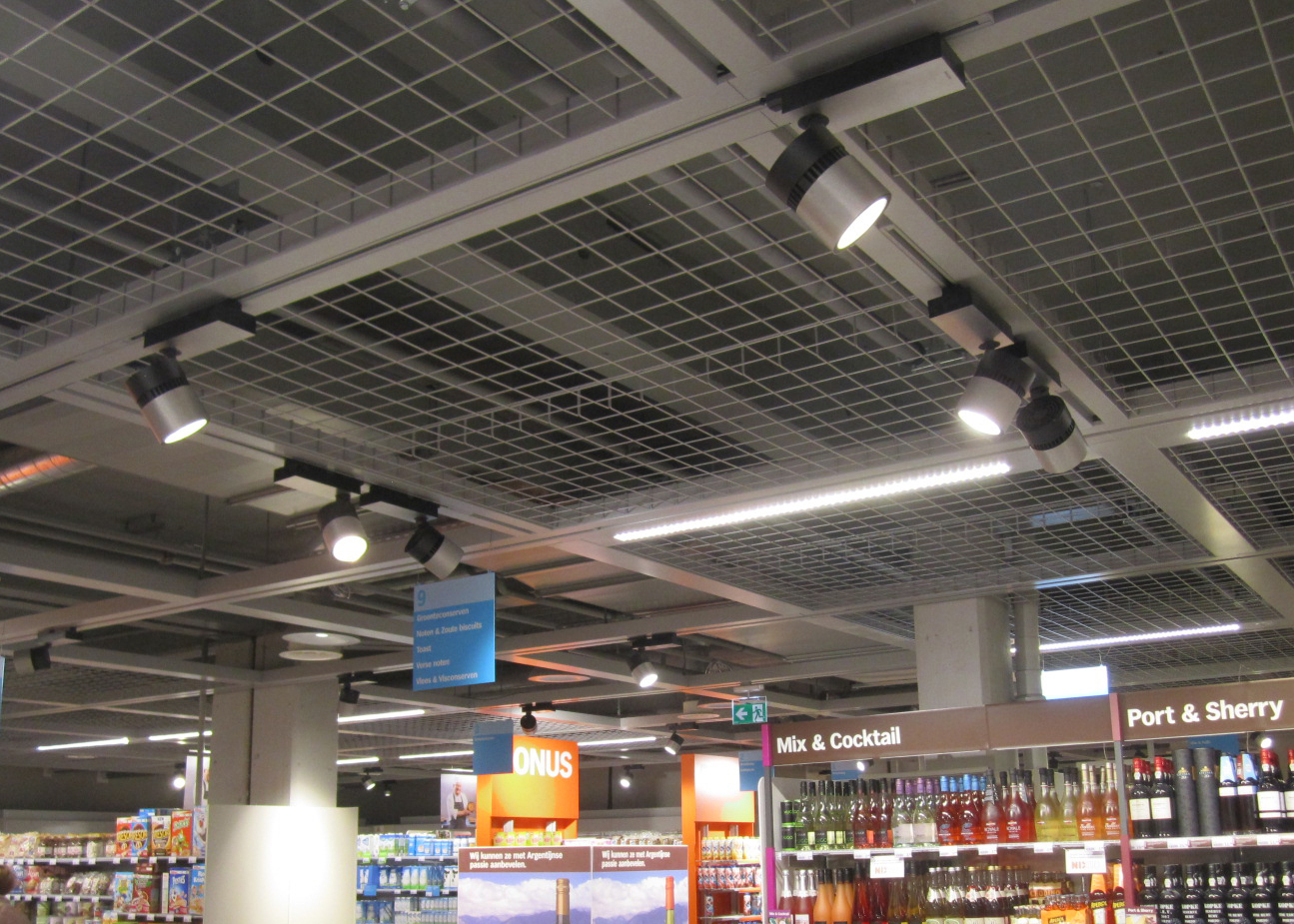 DECORATIVE NETS
A simple and easy-care filling material.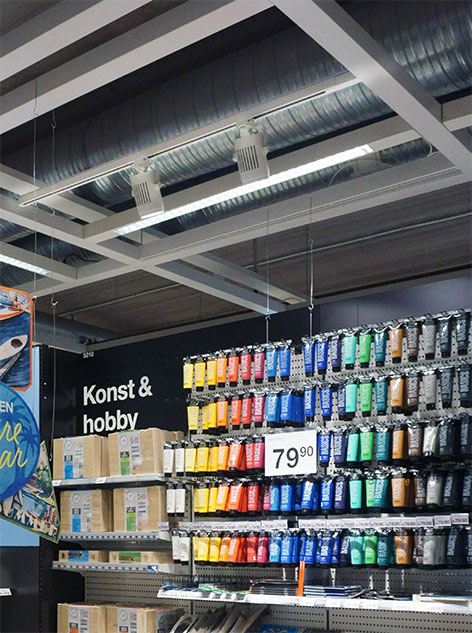 MOVABLE 3-PHASE POWER TRACK
A simple and easy way to place spottlights with UA adapter.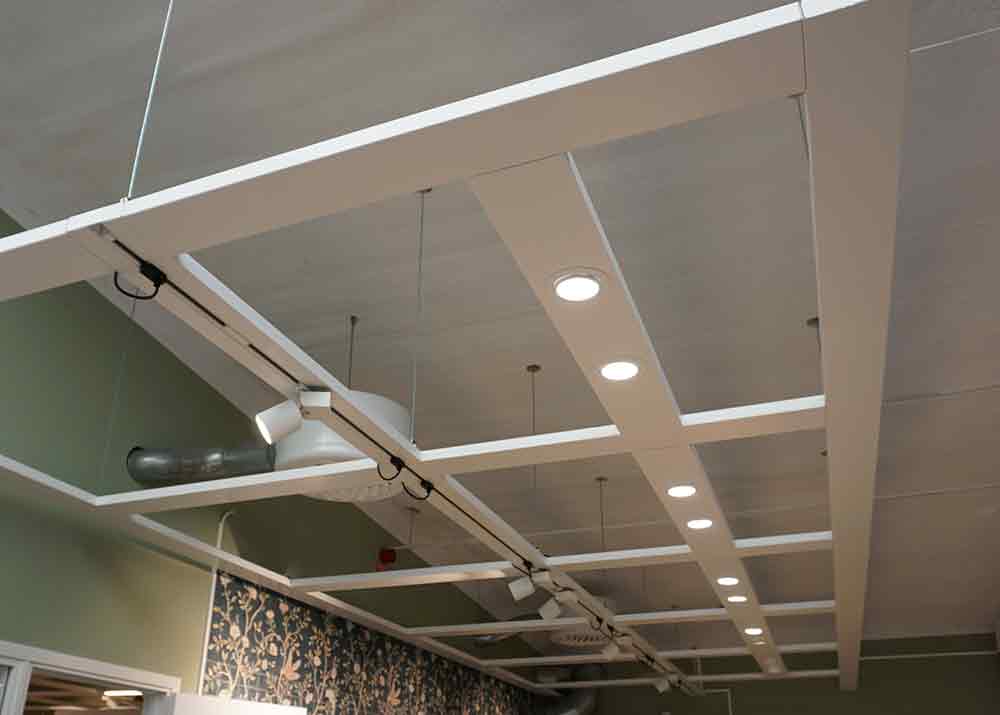 HOOK ON SECONDARY CHANNEL
Used to make the ceiling modules smaller etc.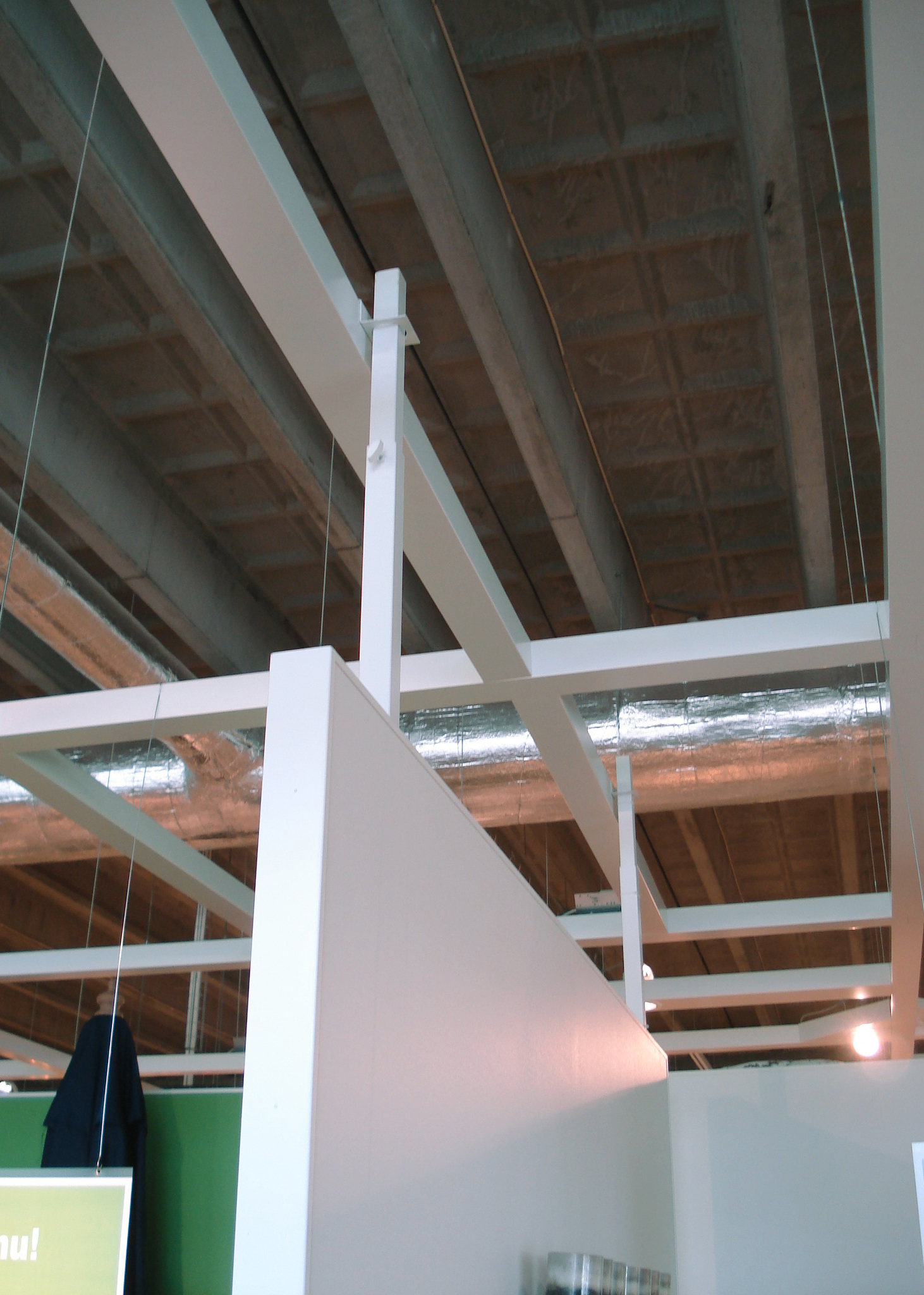 WALL SUPPORT
A flexible and simple solution when you want to create rooms within a larger room.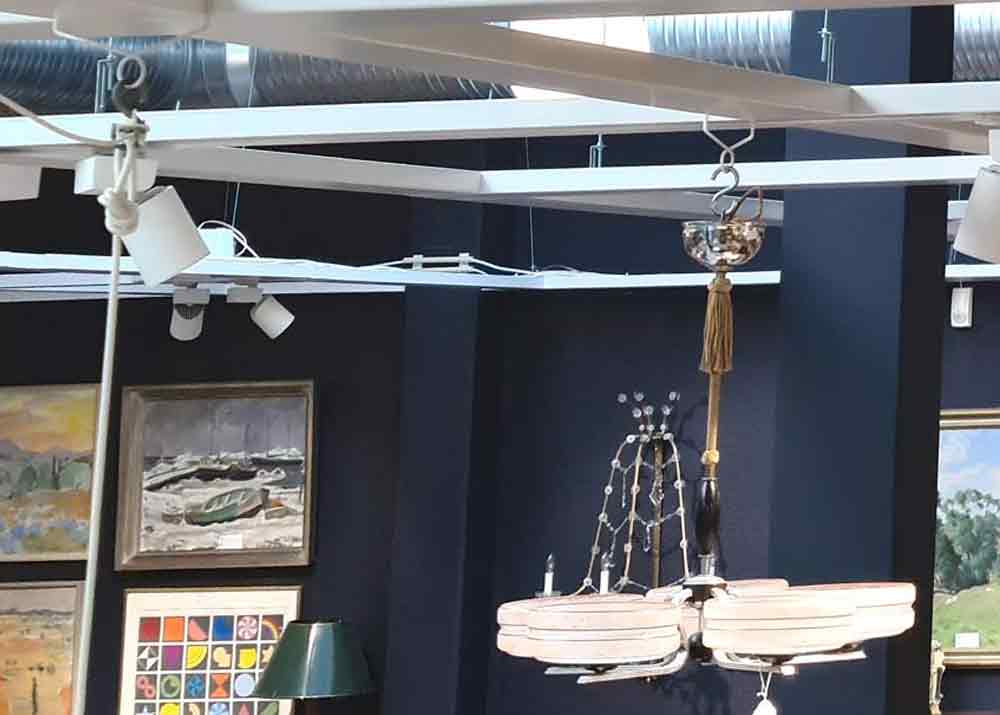 DISPLAY CLIP
Provides exposure opportunities from the ceiling.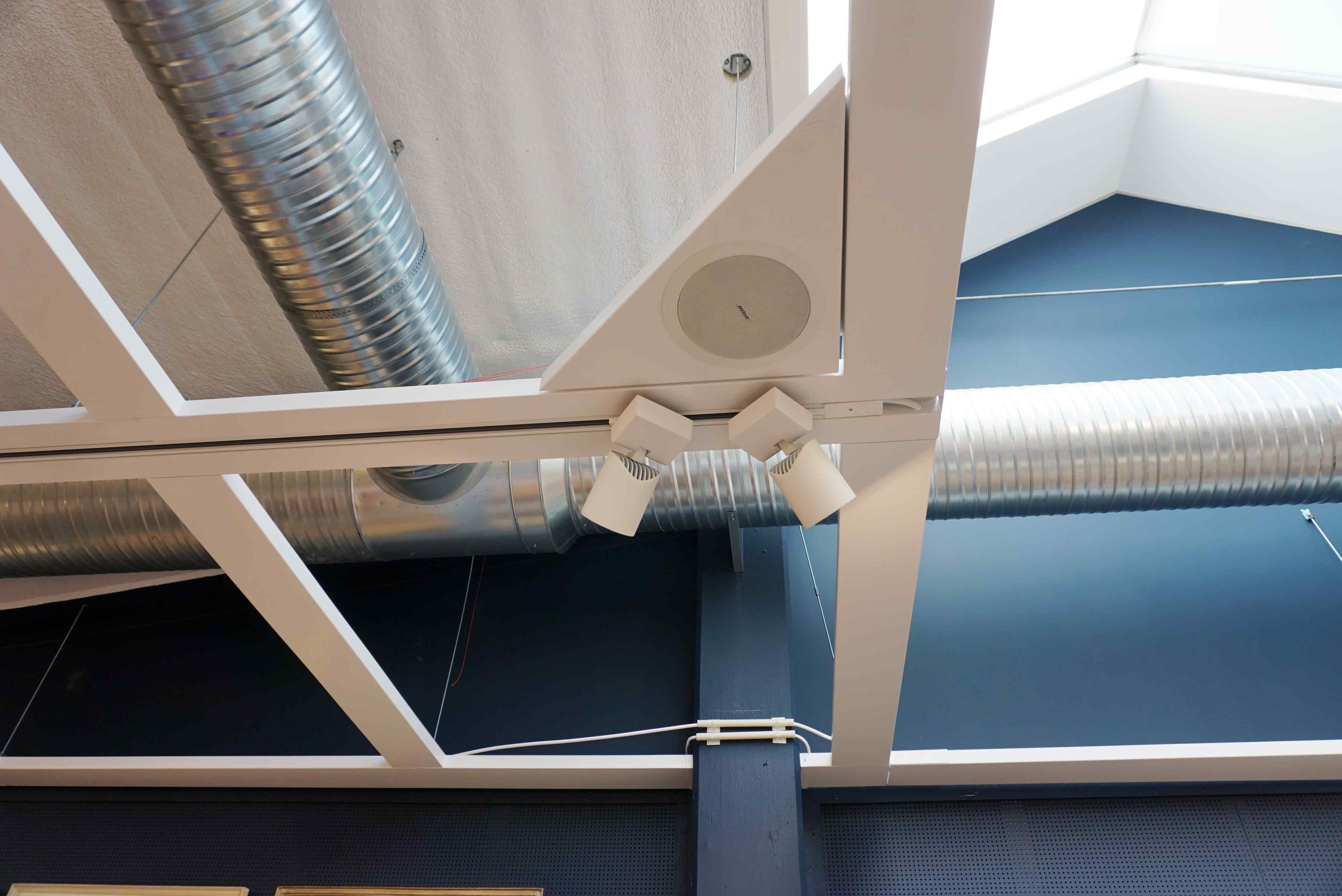 CORNER PIECE
Serves as decoration, pattern setter and movable spot lighting (with spotlights and downlights).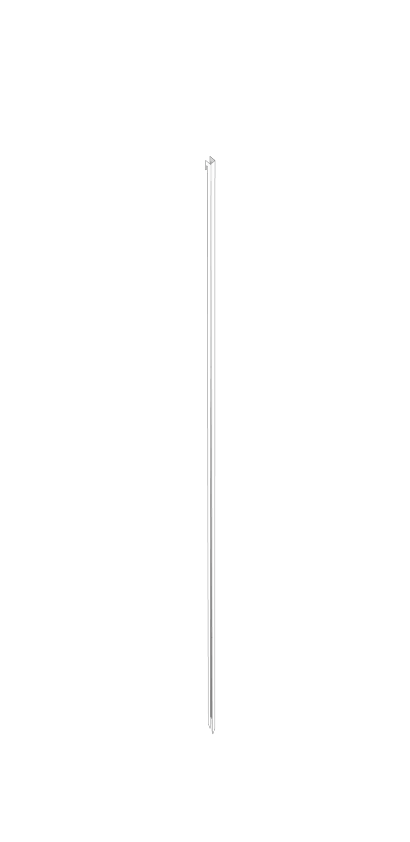 CABLE ORGANIZER
To organize the cables coming down from the ceiling.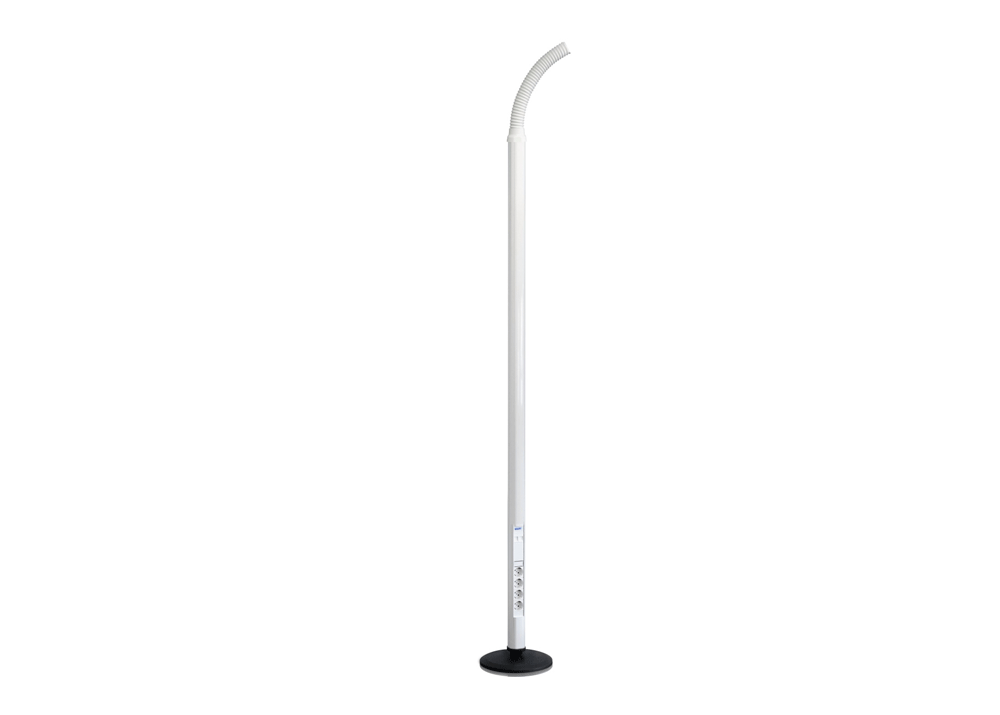 ELECTRICAL AND DATA OUTLET ROD
Can be placed anywhere in a room, where more powe and data outlets are needed.
CONTACT
WANT TO KNOW MORE? CONTACT US!