Our most flexible ceiling system ever. With high load capacity and modularity, there are few limitations. Factory-ready so that you can both carry and install everything from Data sockets to spotlights with speed and simplicity.
FUNCTIONAL
Be flexible, be precise, make conscious choices
Our System ceiling is the obvious choice. It is everything you need. Light, Sound, customer counters, signage, projectors, various filling materials, customer guidance, electrical supply, wifi/data, emergency lights, activity surfaces, sound attenuation, exposure and suspension possibilities.
FUTURE PROOFED
Meet all your current and future needs
The System ceiling is well proven. For +30 years, we have successfully delivered systems to projects around the world. The system's modularity, standard accessories and filling materials allow you to confidently meet all your current and future needs.
Tego's own expertise throughout the value chain makes it possible for you to get access to endless possibilities tailored to your specific needs, in addition to standard.

VISUAL BREAK
90% openness
With over 90% openness (excl. accessories), the system ceiling is still an effective tool to hide "ugly" installations above. As a visual break, it makes your customers more focused on your products, services and helps create spaces that you want to be in.
HIGH ROI
A store or surface is never as good as it was at the premiere
Whether it is seasonal or for other reasons, there is always a need for change.
We are happy to be able to give you the tools to change and maintain a high level yourself, over time.
Put that time behind you, where you need to call professionals to change the position of a luminaire that suddenly dazzles your customers in a new customer turn.

REDUCE, REUSE, RECYCLE
A System ceiling and the right knowledge gives you the opportunity to get more with less
We at Tego are aware of today's acute climate problems and our own role in this. We are concerned about the next generations and therefore work on the basis of the three 'R's' of the environment. Reduce, Reuse, Recycle.
New technology, our System ceiling and the right knowledge give you the opportunity to get more with less. Replace traditional lighting with LEDs, place luminaires only where needed, change the light level according to activity and when the need changes, do not tear down everything. Change and replace parts.

Corner piece
Corner plates are set up in the corners for recessed speakers, downlights, cameras, etc.
Display rail
Use display rails to place your communications exactly where you need to.
Removable power track
With this you can easily place spotlights. Really everything with a three-phase adapter.
General lighting
Hooked into the grid and can be placed exactly where you need light.
Function carriers
Use the system ceiling to mount evacuation signs, Wifi stations, electrical outlets, etc.
Ceiling infills
Use ceiling infills where the need exists. E.g. use acoustics above the cash register to reduce the sound volume. Use wire baskets to display your products.
Cabling
Of course, the system roof also works for the installation of cabling. Use mounting plates for fastening sockets, etc. We use quick connect systems ourselves for lighting voltage.
Wall support
Are you creating environments? Anchor your interior walls with special supports that attach to the ceiling.
High load
The system ceiling is built to handle 75kg load in the junction and 50kg widespread load over the channels.
Standard color White NCS 0500. Gloss 30-40. Other colors available on request.
Easy-care surface. Dust dry or clean with a slightly damp cloth and a mild soap solution.
Connected to wall, freely suspended
160-40 & 160U40
With 160mm
Height 40mm
CC 1500/1800/2000mm
100-80
Width 100mm
Height 80mm
CC 1500/1800/2000mm
Class A1. Material non-flammable.
Yes, available as an add-on to 100-80/2000
160-40  2.3 – 1.9 kg/m2
100-80 1.9 – 1.4 kg/m2
Ceiling openness excl accessories
| | | |
| --- | --- | --- |
|   | 100-80 | 160-40 |
| 1500 | 87% | 80% |
| 1800 | 89% | 83% |
| 2000 | 90% | 85% |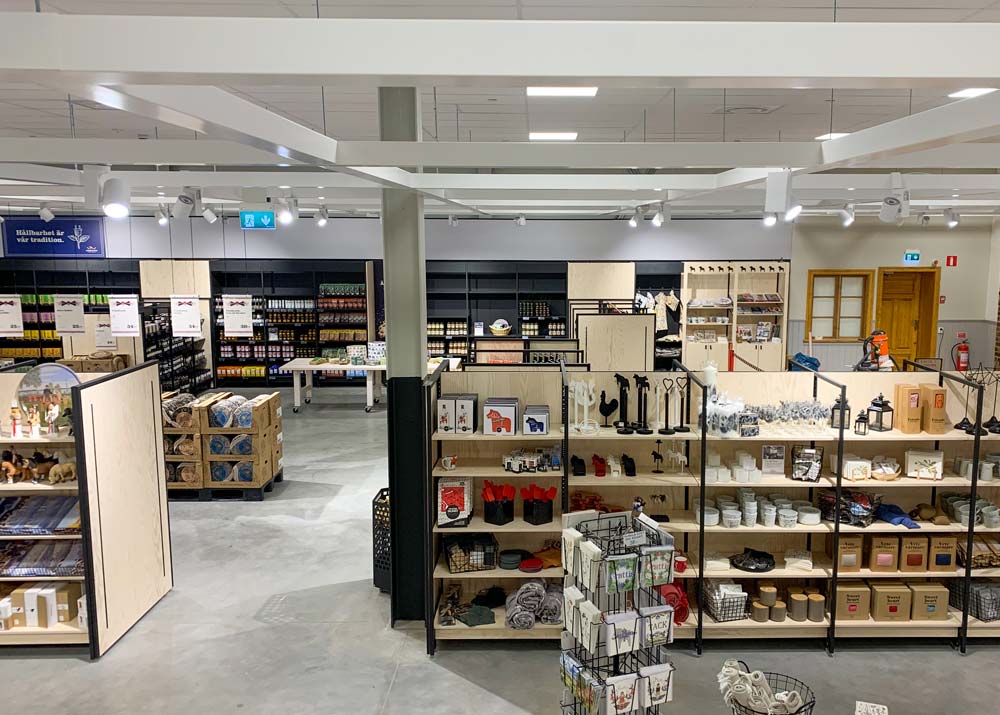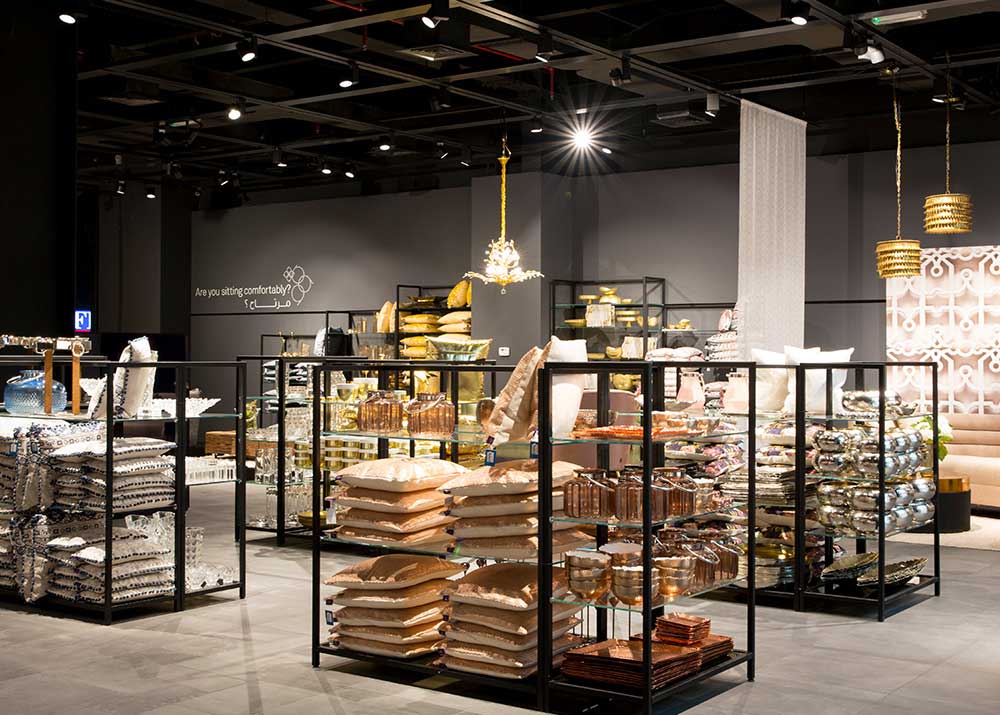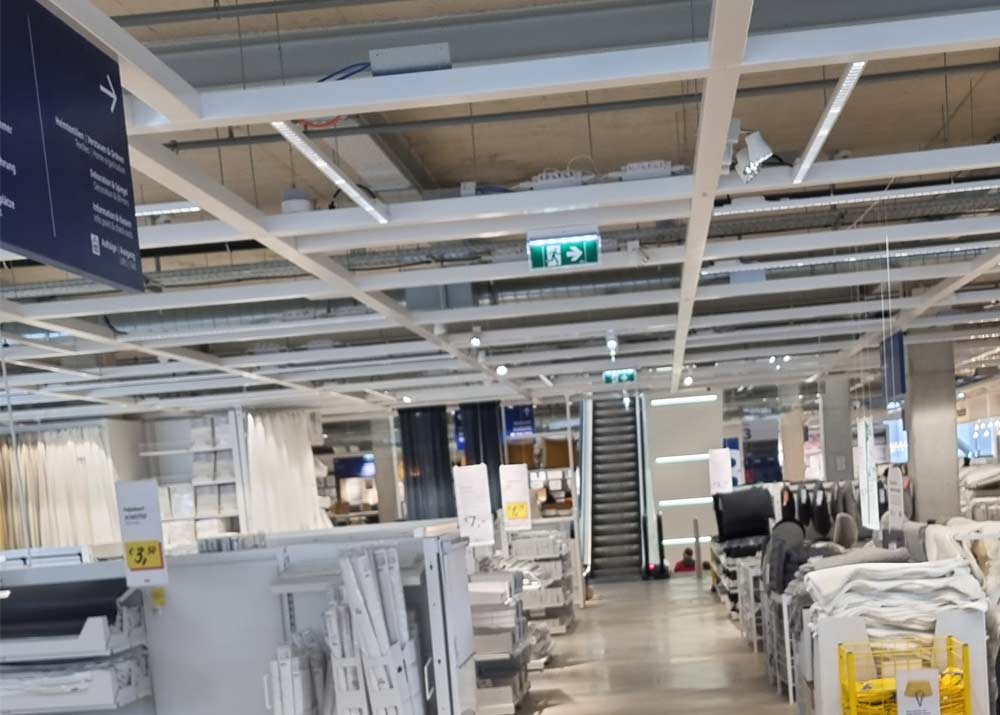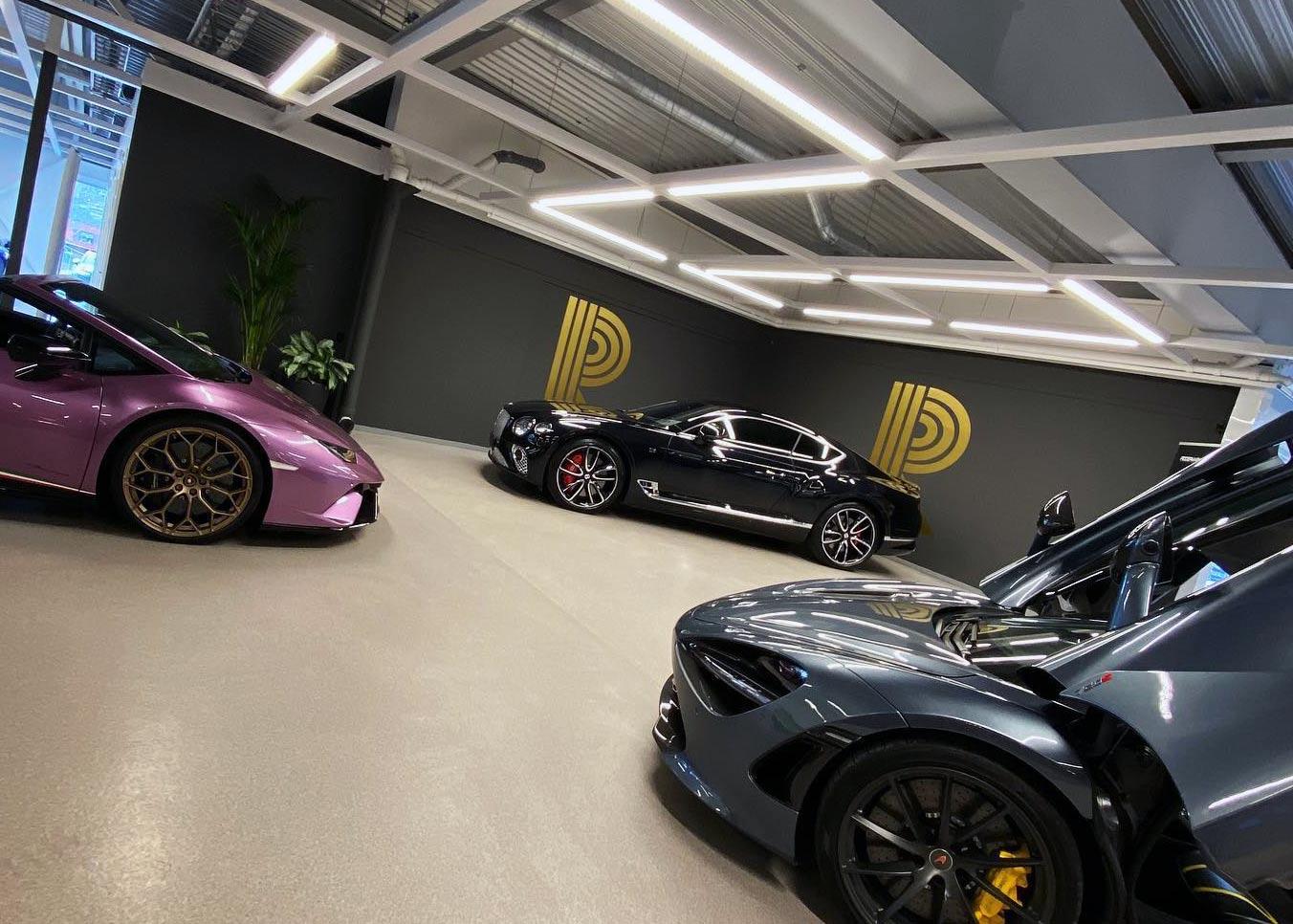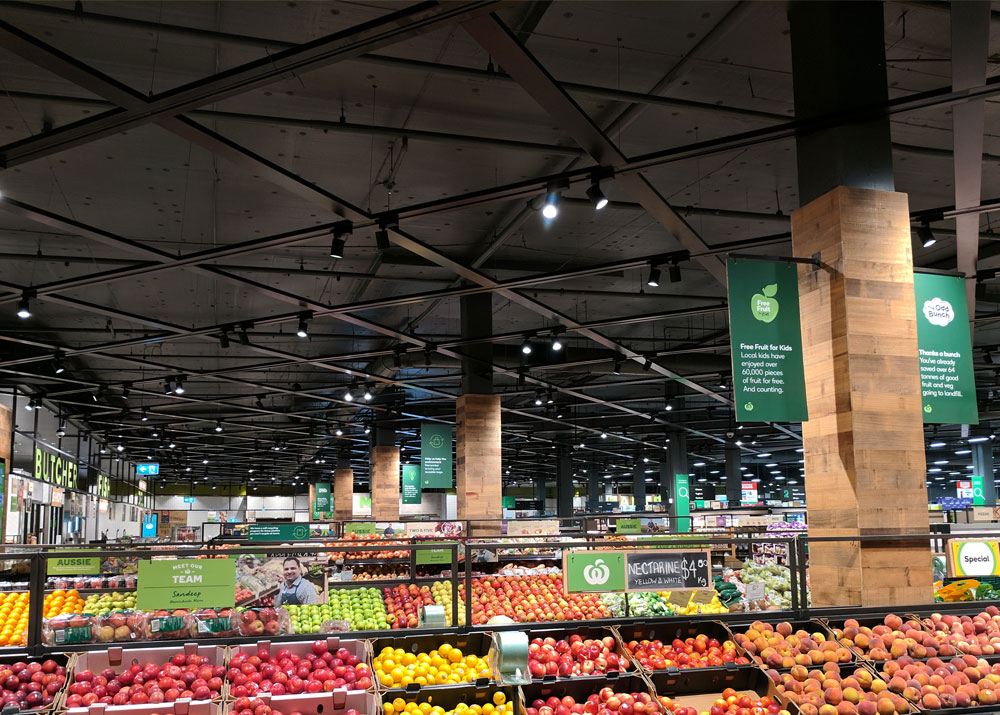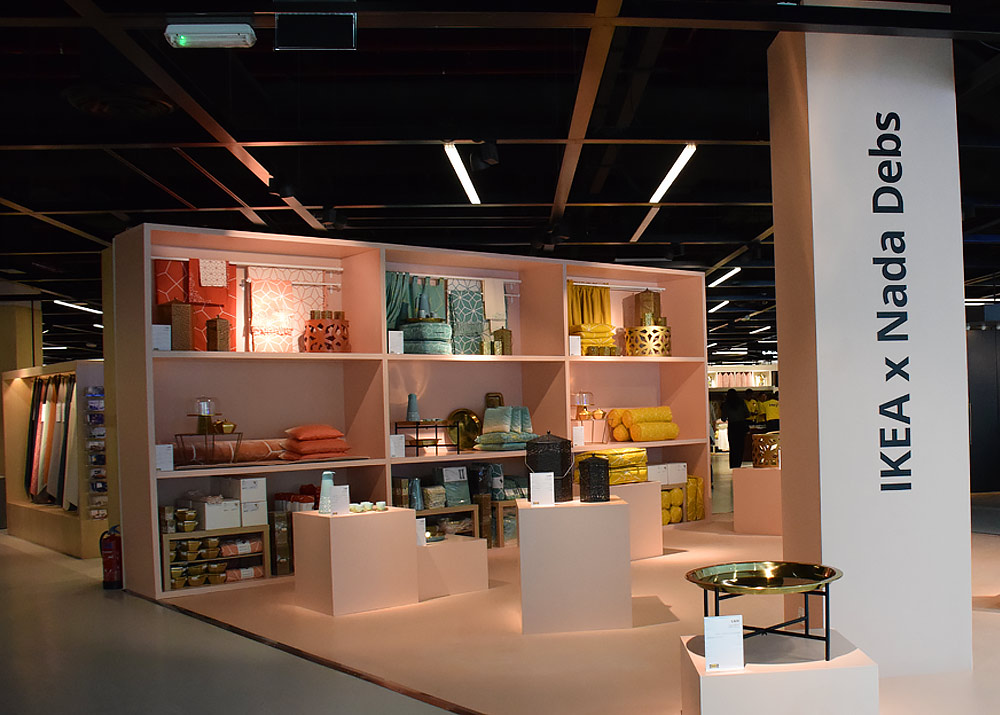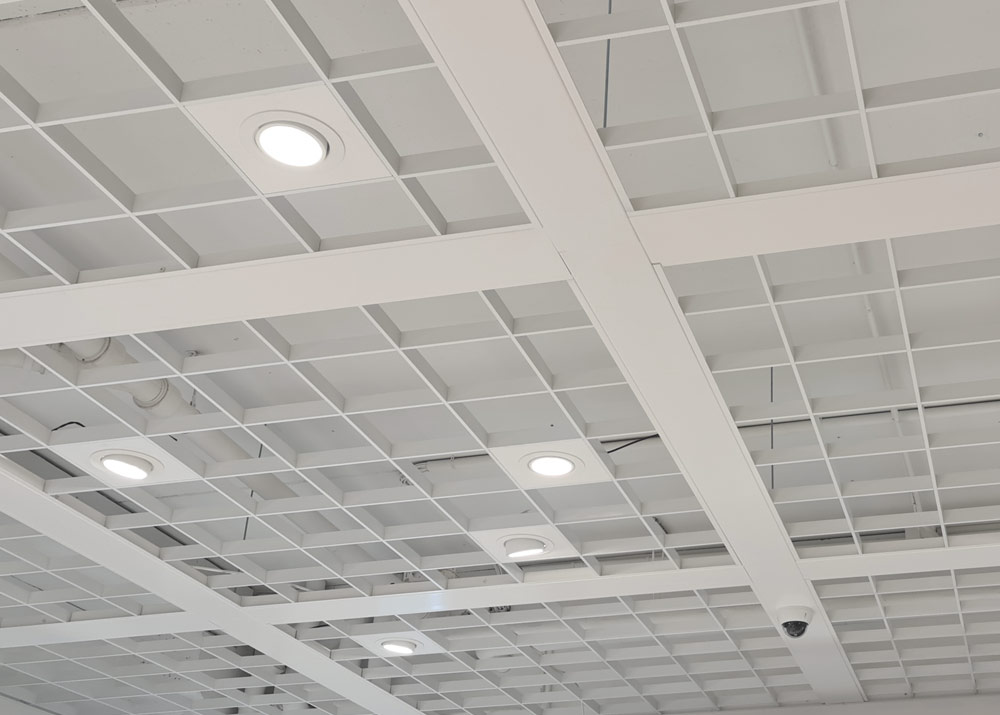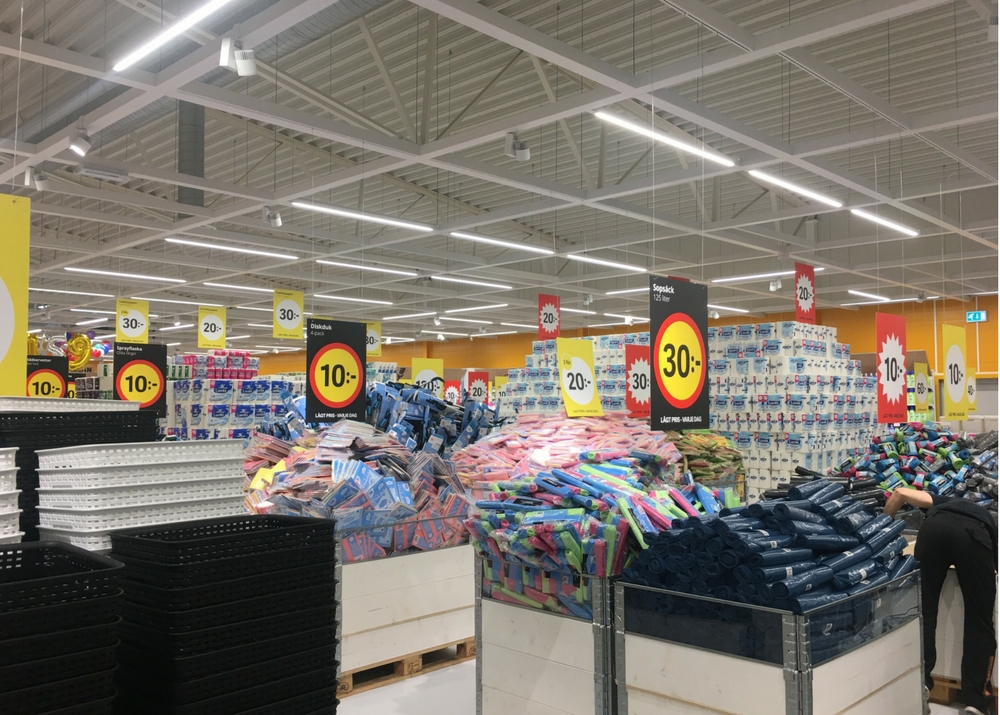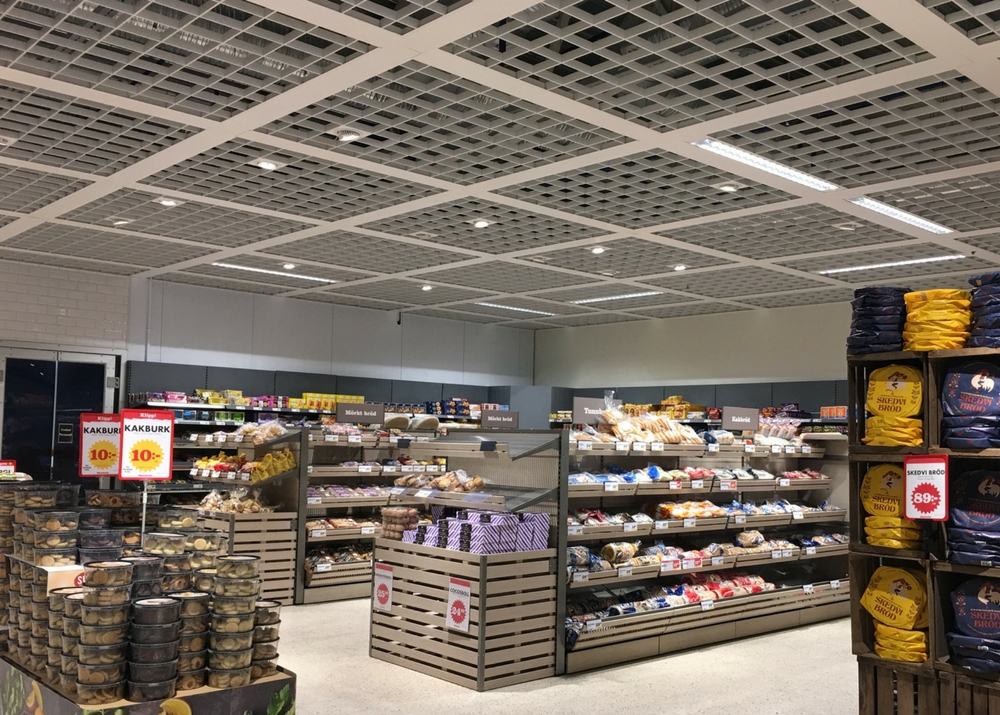 CONTACT
WANT TO KNOW MORE? CONTACT US!