LED panel with a powder-coated aluminium frame. Adapted for installation in T-profile ceilings or wire suspension. Comes with Philips Fortimo LED Line.
600×600 mm and 300×1200 mm
The light source shall only be replaced by the manufacturer or its designated person.
MATERIAL
Aluminium
COLOUR
White
LED MODULE 
Fortimo LED Line
OUTPUT
3600lm (600×600)
3600lm (300×1200)
COLOUR TEMPERATURE
3000/4000 K
COLOUR RENDERING
>80
BALLAST
External standard ballast
Dimmable DALI ballast
LIFESPAN
50 000 hours
CONNECTOR
EU
Wieland
Wago
DIMENSIONS
600x600mm (595x595mm)
300x1200mm (295x1195mm)
WARRANTY
Electronics 5 years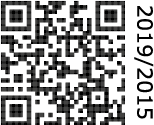 WANT TO KNOW MORE?
About us, our products or do you just have a question? Please contact us!