Tego Mood is not just a luminaire, it is a mood enhancer. With its unique optics and multiple choices of beam angles, you can create the perfect atmosphere for any room. Tego LED luminaire Mood gives you a light that is both vivid and contrasting and is perfect for those who want a dynamic general light with personality. Tego Mood is the luminaire for those who want more than just light, those who want a feeling.
MOOD
Flexible LED modules
Tego Mood is designed for T24 grids, where it is laid in the grid. The luminaire has unique optics with good efficiency. The LED modules can be customized to your own wishes.
30, 60, 90, 110°
Double asymmetric
Asymmetric
15pcs – 10A Type B
24pcs – 16A Type B
24pcs – 10A Type C
40pcs – 16A Type C
Output 50 000h L90, 100 000h L80
Driver 100 000h / 20%
Contains a class C light source.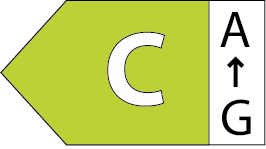 Clean with lukewarm water. Dry with slightly damp all-purpose cleaning cloth. When cleaning luminaire frames, the voltage must always be disconnected. Electrical components or wiring harnesses must not be exposed to detergents or water.
The light source and/or connection cable of this luminaire shall only be replaced by the manufacturer, the manufacturer's service agent or an equivalent qualified person. Do not connect luminaire with visible damage.

CONTACT
WANT TO KNOW MORE? CONTACT US!