Tego LED luminaire MOOD is designed for the T24 carrier. The luminaire is placed in the T24 grid and is available in two different sizes, 600×600 and 600×1200.
The LED luminaire has a unique optics with good efficiency, and is available with several different beam angles adapted to your needs. Tego LED luminaire MOOD is a good alternative with its clear direction of light that creates contrasts and creates a  vibrant general lighting. When compared to the more traditional LED-panel which gives a uniform light image without contrasts which can be perceived as sterile.
The LED-modules in the picture are places parallell to each other but can be adjusted into a pattern of your wishes.
Three ways the LED-modules could be placed.
MATERIAL
Galvanized sheet steel
COLOUR
White
Black
Unpainted
OPTICS
Double asymetric
Symmetrical 60°
Symmetrical 90°
Symmetrical 110°
Asymetrisc
LED MODULE 
Philips Fortimo Led Line 3R
OUTPUT (max)
4000lm    Module 600×600
5000lm    Module 600×600
6000lm    Module 600×600
8000lm    Module 600×1200
10000lm  Module 600×1200
12000lm  Module 600×1200
COLOUR TEMPERATURE
3000/4000K
COLOUR RENDERING
>80
BALLAST
Integrated Philips
Dali
LIFESPAN
L90 >50 000 hours
CONNECTOR*
EU-plug
3-pin Wago
Wieland
WARRANTY
Electronics 5 years
INGRESS RATING
IP21
MAX # PER FUSE (Philips)
15st               /10A Type B
24st               /16A Type B
24st               /10A Type C
40st               /16A Type C
*Other available on request.
This product is containing a light source with energy class C. We are exempted of registering in EPREL due to that our products light sources are removable and replaceable with common available tools.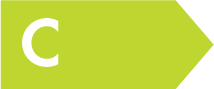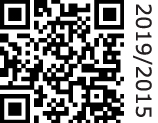 In case of a damaged or broken luminaire
LED module
The light source in this luminaire should only be replaced by the manufacturer, the manufacturer's service agent or an equally qualified person.
Connection cable
If the connection cable or cord on this luminaire is damaged, the luminaire must NOT be connected. The cable must be replaced by the manufacturer, the manufacturer's service agent or a certified electrician to ensure the product is safe.
Maintenance / Cleaning
Clean with lightly damp cleaning cloth. Electrical components or cabling must not be exposed to cleaning agent or water. It is important to always disconnect the voltage before cleaning the luminaire body.
WANT TO KNOW MORE?
About us, our products or do you just have a question? Please contact us!