LED spotlight made of powder-coated, die-cast aluminium. Intended for use with 3-phase power track. Uses passive cooling. Also available as hook-on.
MATERIAL
Aluminium
COLOUR
White
Black
BEAM ANGLE
15°
24°
36°
LED MODULE 
Vossloh Luga
Vossloh Pearl White
Philips SLM
Philips SLM Premium white
OUTPUT
1100lm
2000lm
3000lm
3500lm
COLOUR TEMPERATURE
3000/4000K
COLOUR RENDERING
>80, >90
BALLAST
Philips
Vossloh schwabe
Dali
LIFESPAN
50 000 h
CONNECTOR
UA
Hook-on
WARRANTY
Electronics 5 years
MAX # PER FUSE
22st               /10A Typ B
36st               /16A Typ B
37st               /10A Typ C
61st               /16A Typ C
MINIMUM DISTANCE
From lighted objects 0,1m.
This product is containing a light source with energy class D. We are exempted of registering in EPREL due to that our products light sources are removable and replaceable with common available tools.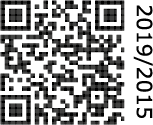 Cleaning and maintenance of luminairs
Do not expose electrical components or wiring to detergents or water. It is important that the electricity is always disconnected from the luminaire before cleaning the frames. Use a slightly damp cloth and allow to air dry.
WANT TO KNOW MORE?
About us, our products or do you just have a question? Please contact us!