Albert Heijn – a supermarket that stands apart
LOCATION
Rotterdam, Netherlands
BACKGROUND
Albert Heijn is owned by the Dutch retail group Ahold, which operates several store formats targeted at specific consumer groups.
One of these formats is Albert Heijn XL – a classic hypermarket with a very wide range, large volumes and high product turnover, all under one roof.
Albert Heijn started doing self-service as early as 1952. At the time, the notion that people would pick out their groceries on their own was something of a novelty.
THE CHALLENGE
Today, most hypermarkets are nearly identical – huge concrete behemoths that at worst only differ in the logo plastered on the façade.
Albert Heijn XL competes with these, but stands apart with its more carefully considered visual design – encouraging repeated and longer visits.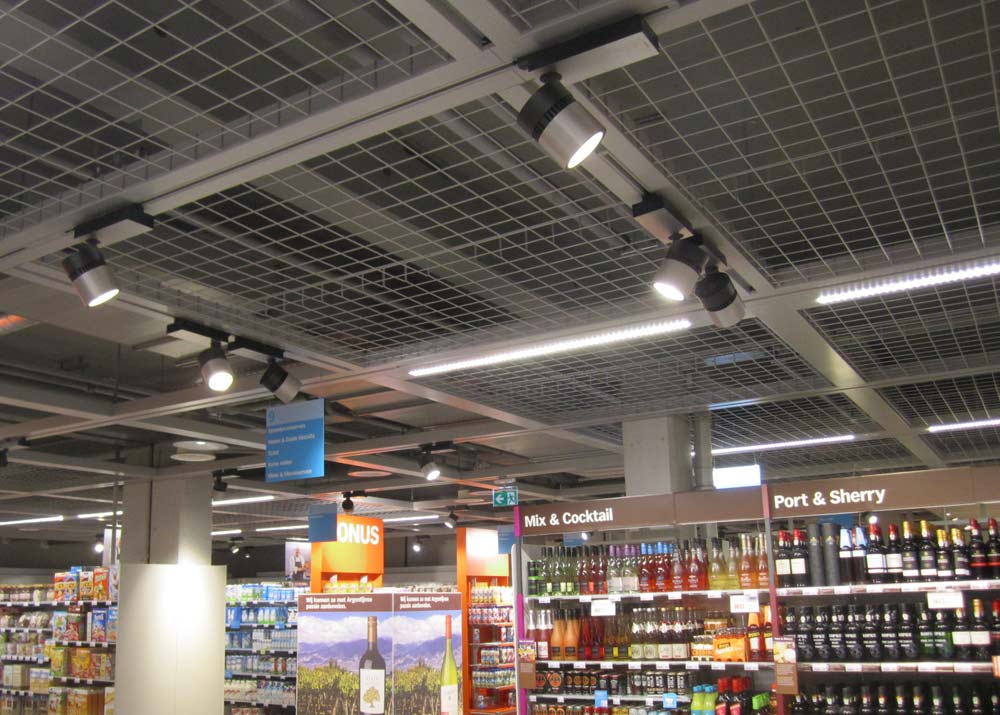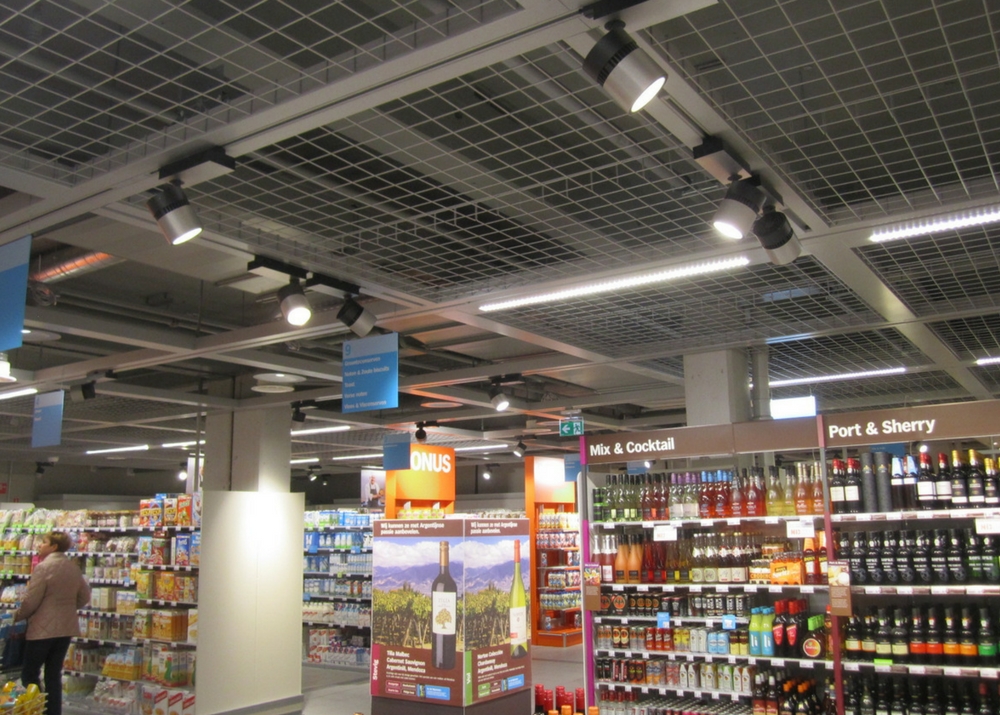 A FRESH TAKE
Working with design consultants, Albert Heijn arrived at an unusual and arresting concept for its hypermarket in Rotterdam.
Previously it had looked much like its competitors, but its new look has given it a warmer and more inviting character.
The overall approach is one of customer-centered design, with their wishes and perspectives held in focus, with the hope of making grocery shopping a more inspiring experience instead of a burdening chore.
CONCEILING
Our open-grid system ceiling adds a spacious feel to the store, and makes it easier for customers to get an idea of the layout. Its colour was chosen to match the structural concrete, helping to conceal it.
In parts of the store, the otherwise open grid has been filled with large-mesh wire baskets . Their purpose is to distinguish departments and create more enclosed spaces, while still retaining a degree of spaciousness.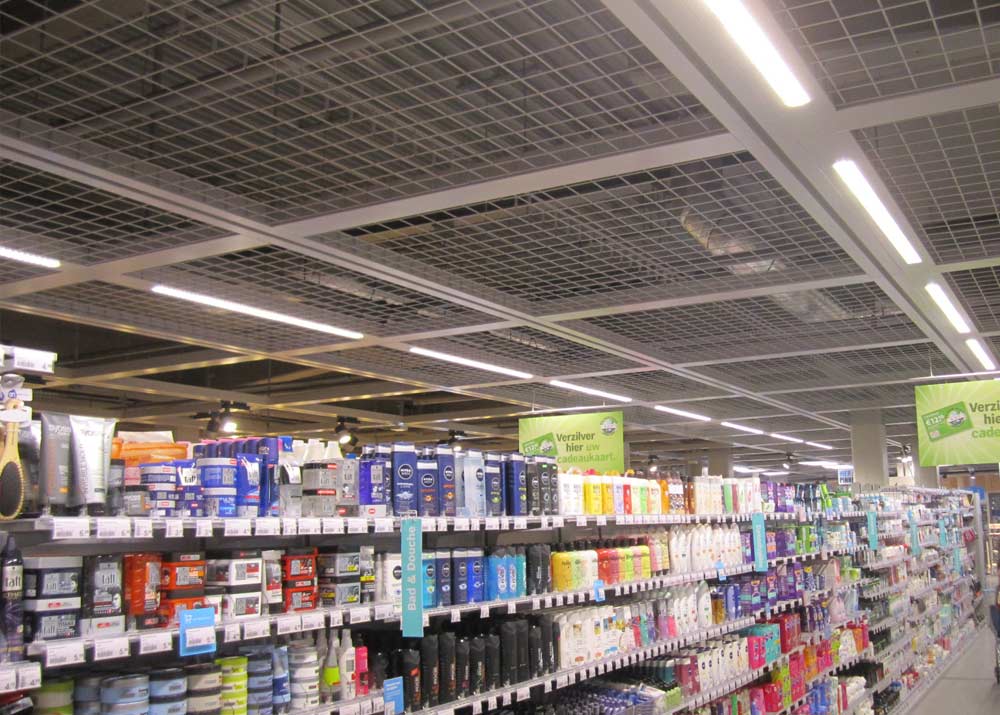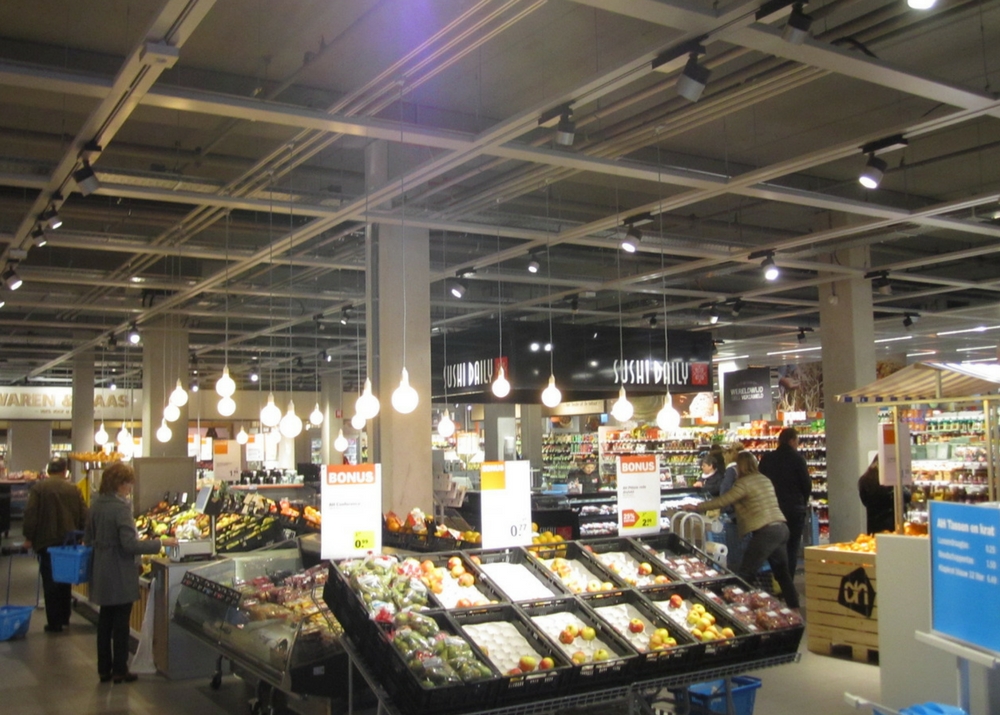 CUSTOMIZED LIGHTING
A variety of lighting features are used throughout, depending on the needs and circumstances of the different departments.
Seen throughout the store, recessed power tracks allow flexible placement of spotlights and accent lighting.
By the fruits and produce, pendant lightbulbs add a fun twist – a good example of the work Albert Heijn put in to distinguish themselves from competing chains.
The general lighting we installed was also tailored for Albert Heijn – the linear LED luminaire was designed specifically to fit perfectly inside a hook-on secondary channel, blending in unobtrusively.
The optics are double asymmetric, and the luminaires are centered above the aisles – meaning that more of their output is focused on the shelves on either side, with less waste.
ALL DONE AHEAD OF SCHEDULE
The project was completed faster than Albert Heijn had initially planned for. Three months were set aside for it, but in the end, we came in well under that!
Albert Heijn has found a cost-effective and quick solution to the problem.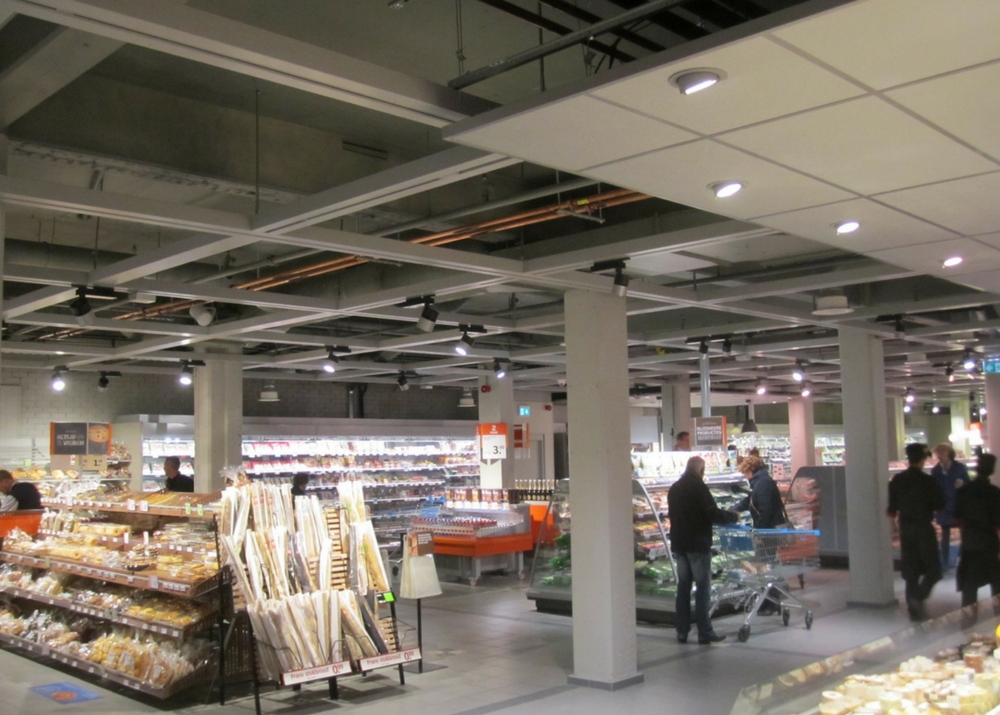 We're ready to make your store even better.