Glitter
Glitter is a fashion jewellery chain which is celebrating its 40th year in business in 2017. It began as a side venture of a tobacconist in Söderköpinge, Sweden, with small-scale importation of jewellery. Today, the chain with its 250+ stores is owned by Bergendahl & Son AB. Glitter's stores are relatively small – about 70 m2 (750 sq. ft.) – but the range of accessories and accoutrements available in such a compact space is impressive. Tego is working closely with Glitter, which is currently expanding at a rate of 5-8 stores per year.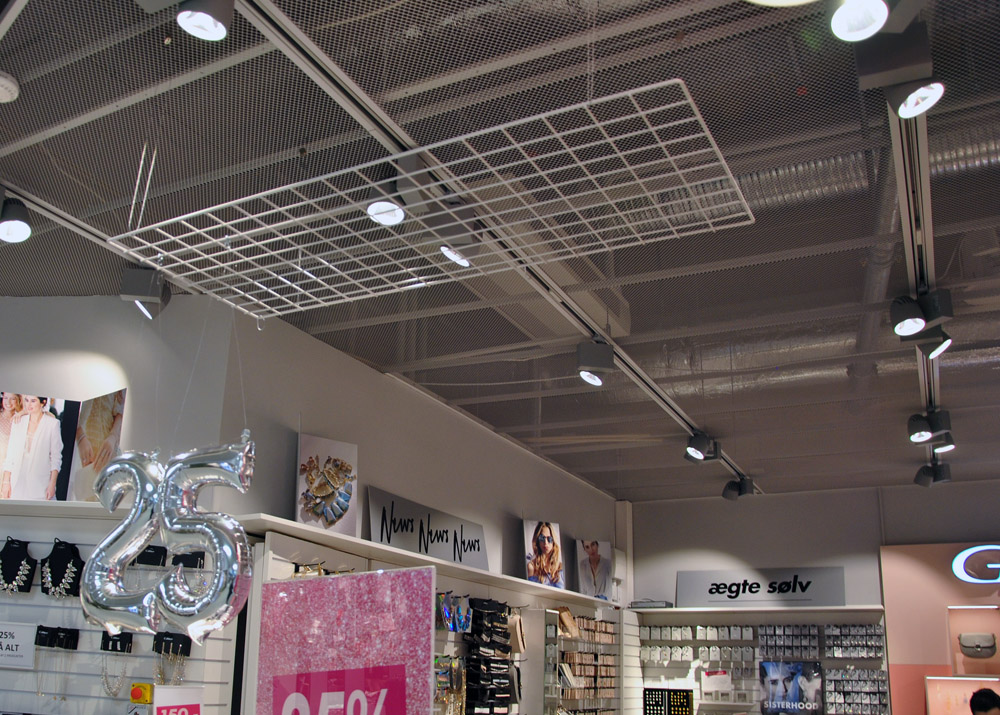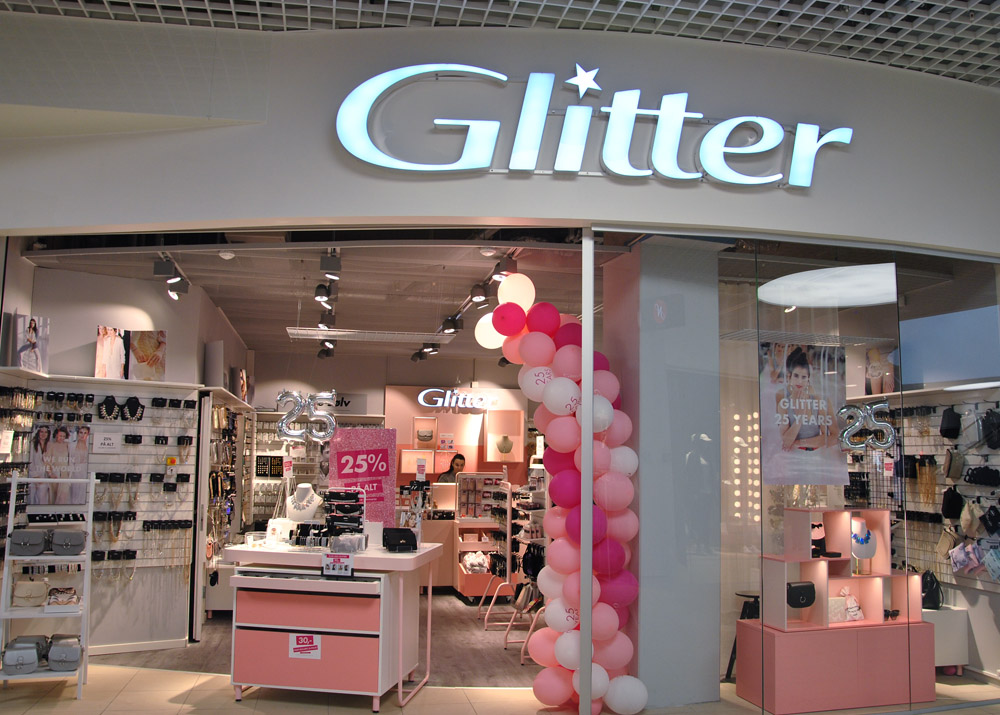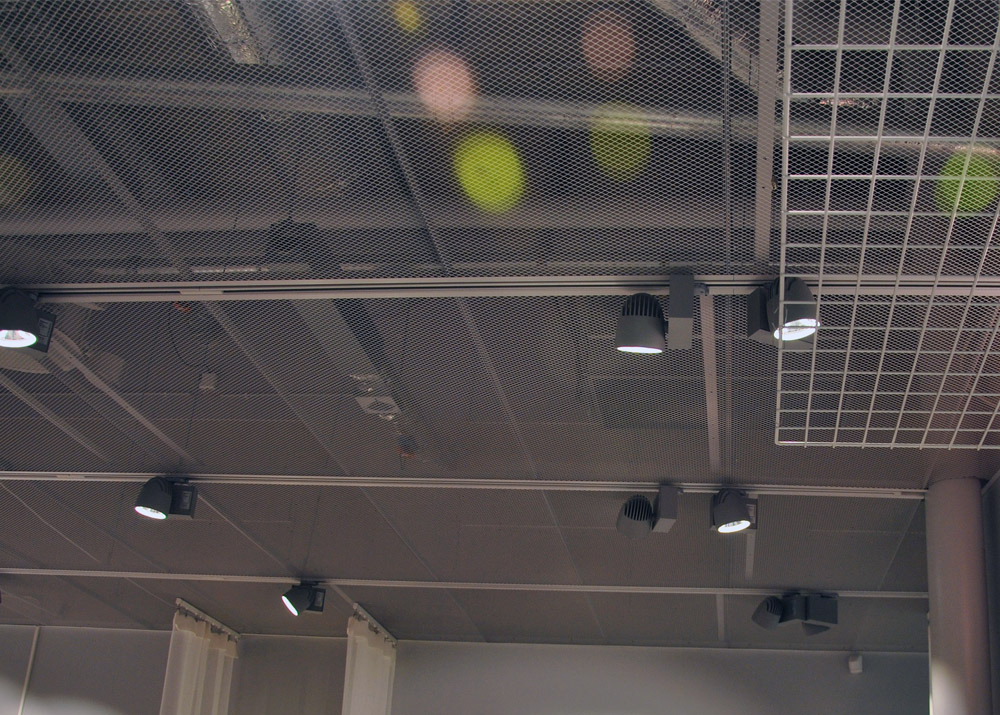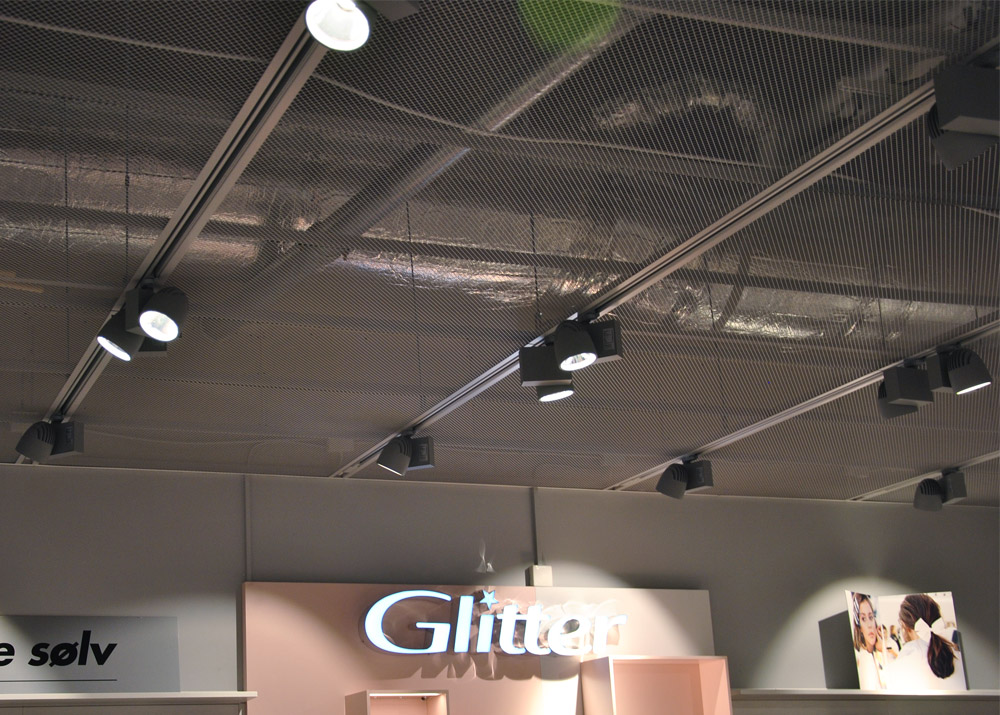 GLITTER
THE GO-TO DESTINATION FOR JEWELLERY
The store is small, but the product range isn't – with so much on offer, quality of presentation is vital. Glitter achieves this by having a clean and tidy style that doesn't get in the way of the merchandise.
With a minimalist interior design, Glitter keeps things simple by avoiding visual clashes with the colours and designs of the products – leaving the jewellery to work its dazzling magic on customers. A Tego ceiling with an infill of expanded metal works well within the constraints of Glitter's concept – neat, tidy, and unobtrusive.
The expanded metal is combined with Tego Lightline, a ceiling that successfully combines aesthetics with function. Recessed power tracks enable flexible placement of both fixtures and speakers. For Glitter, the choice of lighting fell on Tego spotlight Balance LED. Lightline with expanded metal creates the sense of a solid ceiling overhead, but is open enough to allow fire sprinklers to be installed above it.
Glitter has managed to create a pleasant and inviting space that is appealing despite the wide range on offer. Despite its size, it doesn't feel messy. Glitter pulls this off by using a neat and unobtrusive store design as a backdrop for its products. This neutral – but not dull – backdrop lets the staff easily mix things up with decorative changes and colourful arrangements to fit the season or promotion, using the products themselves as the foundation.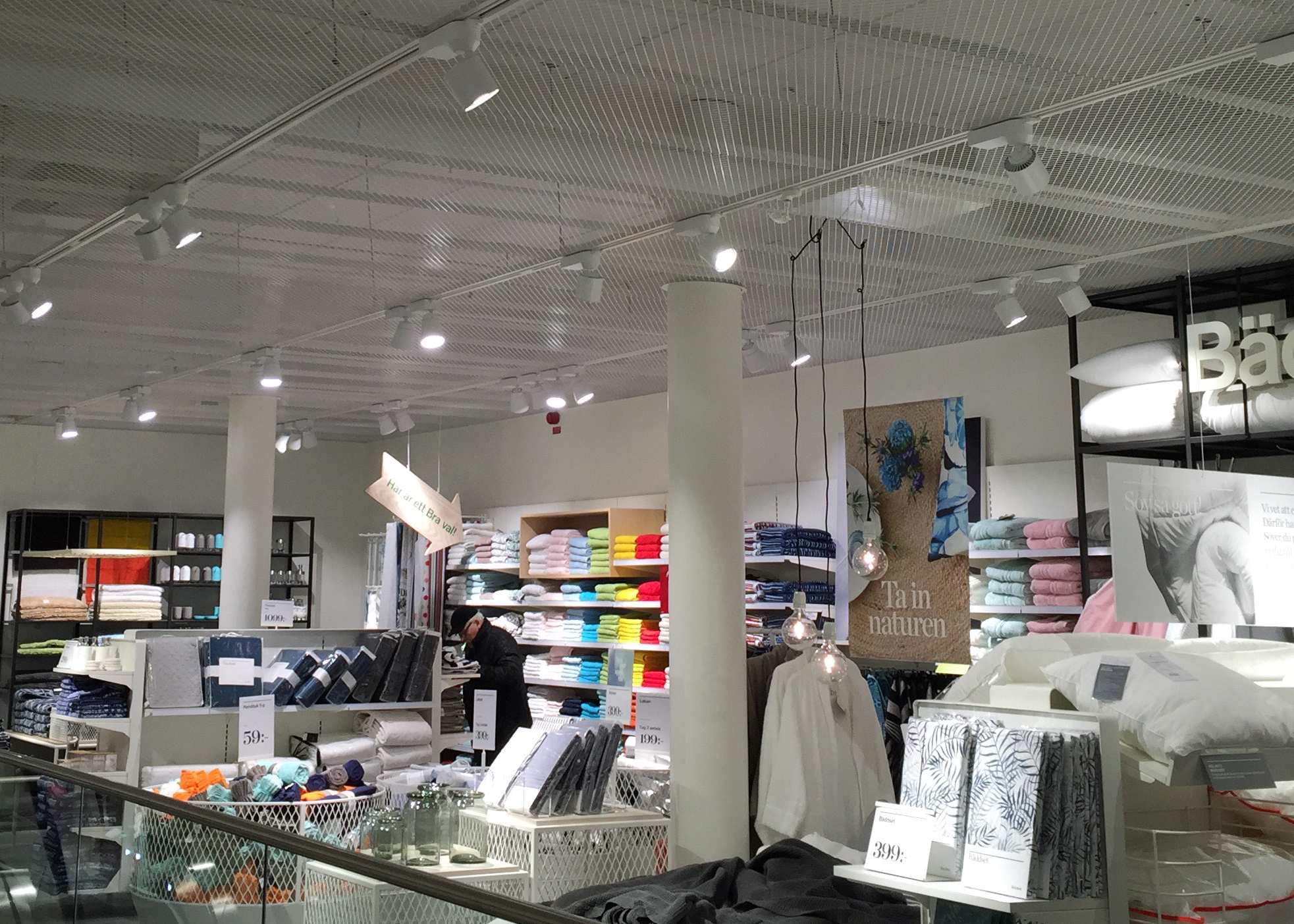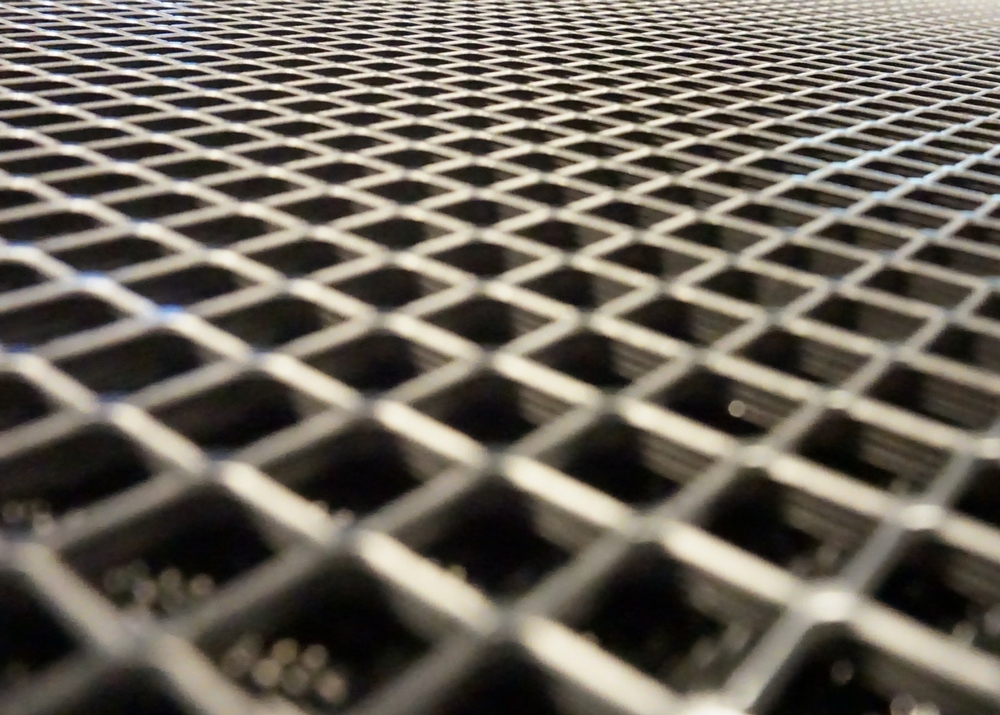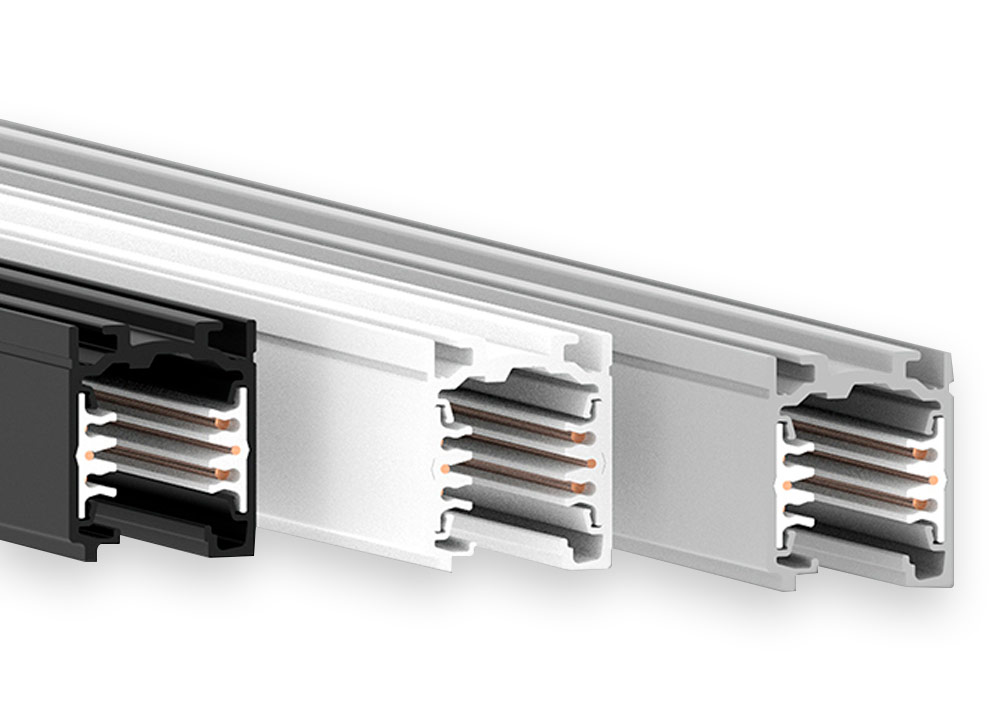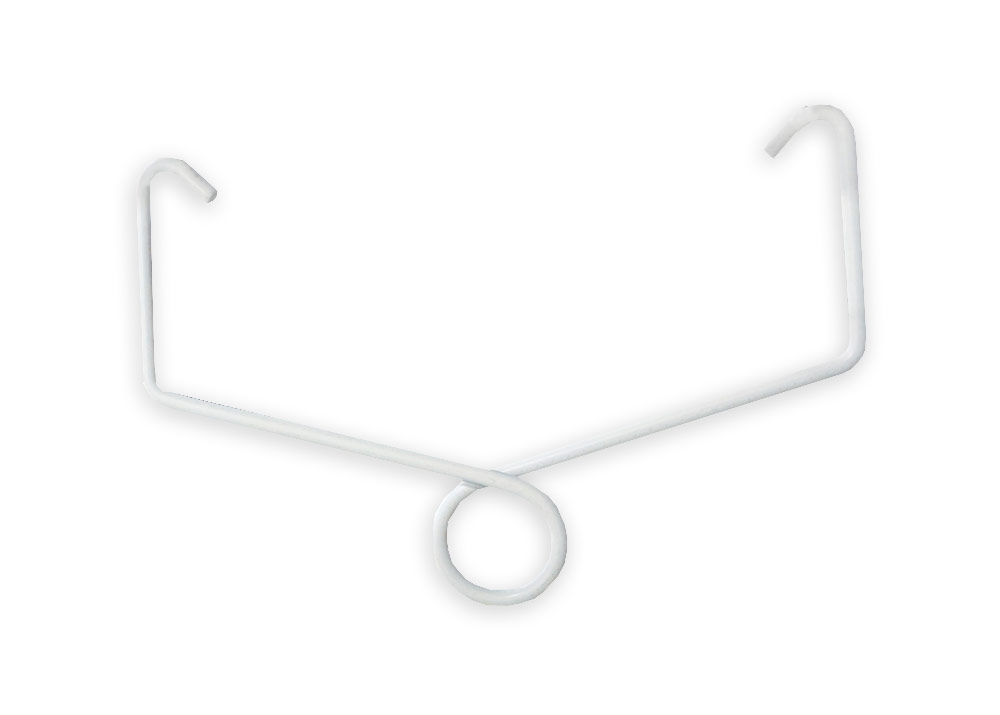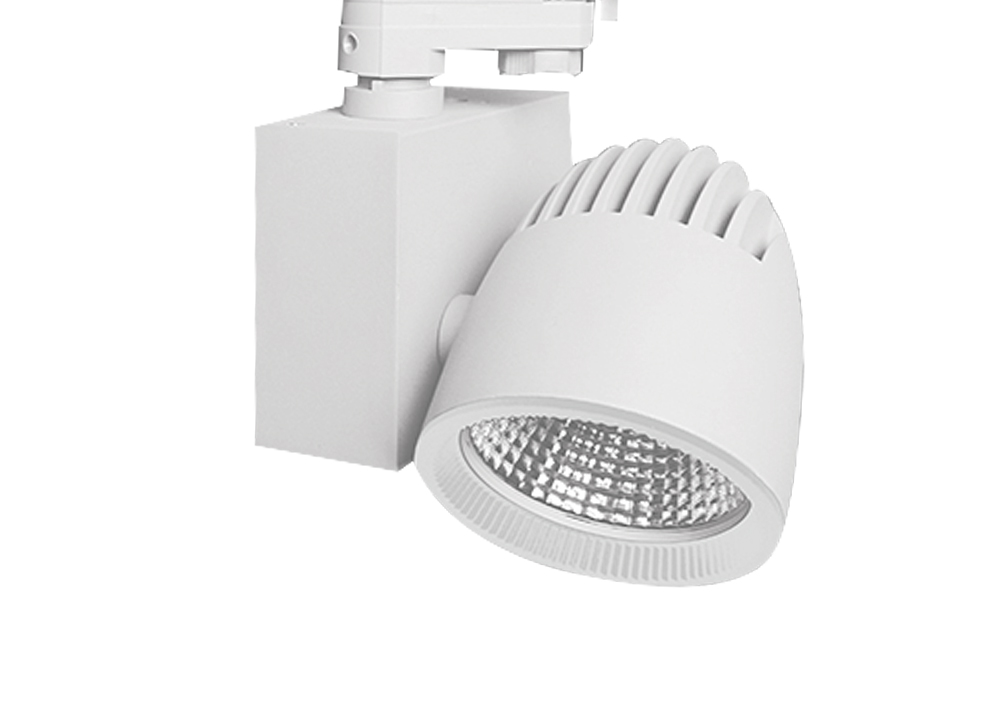 WANT TO KNOW MORE?
About us, our products or do you just have a question? Please contact us!