Hansa
With the ambition of turning the Hansa department store in downtown Malmö into the natural meeting place it once was, major renovations went underway in 2016. By October 2017, having completed the final stage, Hansa opened its doors anew. The redesign came in response to the growing competition Hansa faces in Malmö, Sweden's third-largest city, as well as from nearby Copenhagen. Large shopping centers on the city outskirts have taken the lead in drawing crowds – but with its new approach, Hansa is seeking to entice shoppers back to downtown. Hansa's new concept targets informed, well-off consumers looking for quality products, and these are aplenty at Hansa, in a setting that recalls the heyday of High Street shopping. This was one of the aims of the renovation – the new Hansa had to convey a sense of luxury at every turn.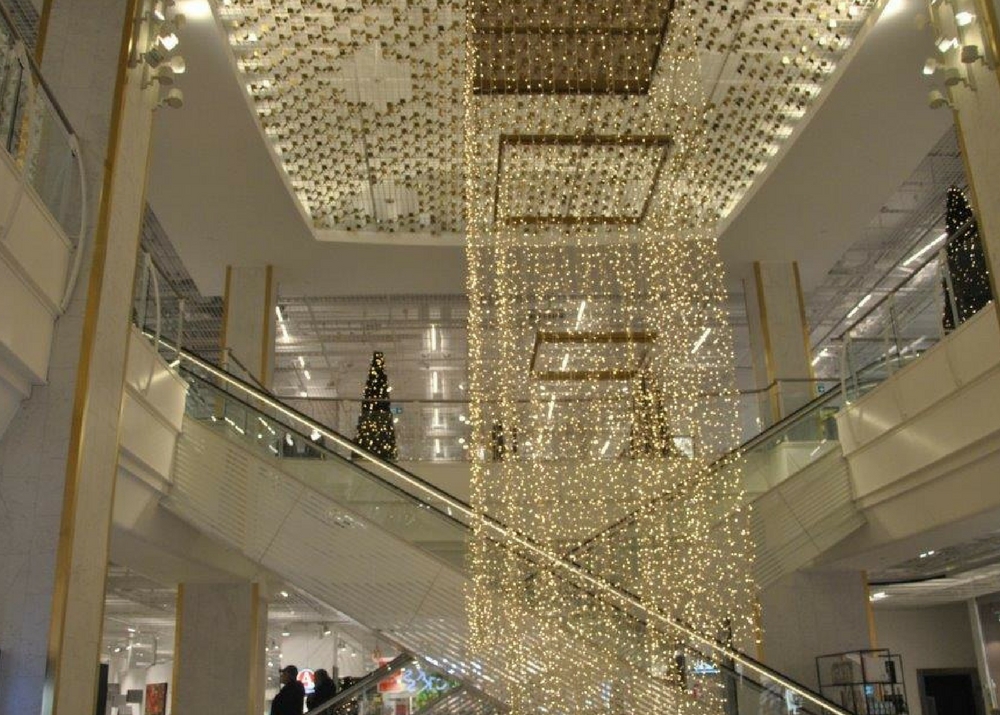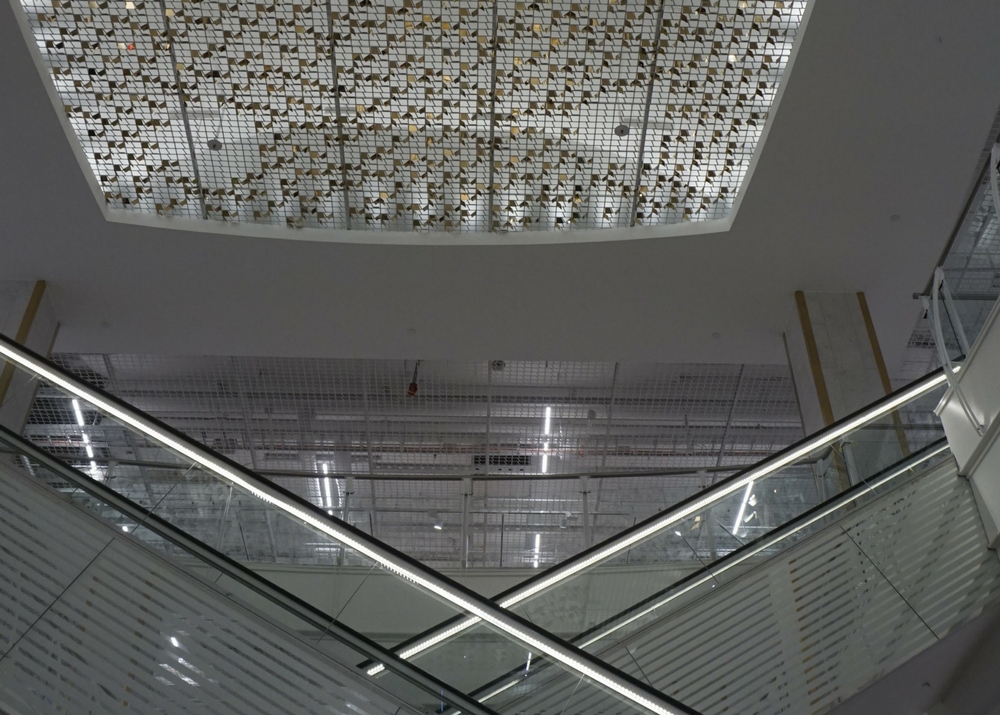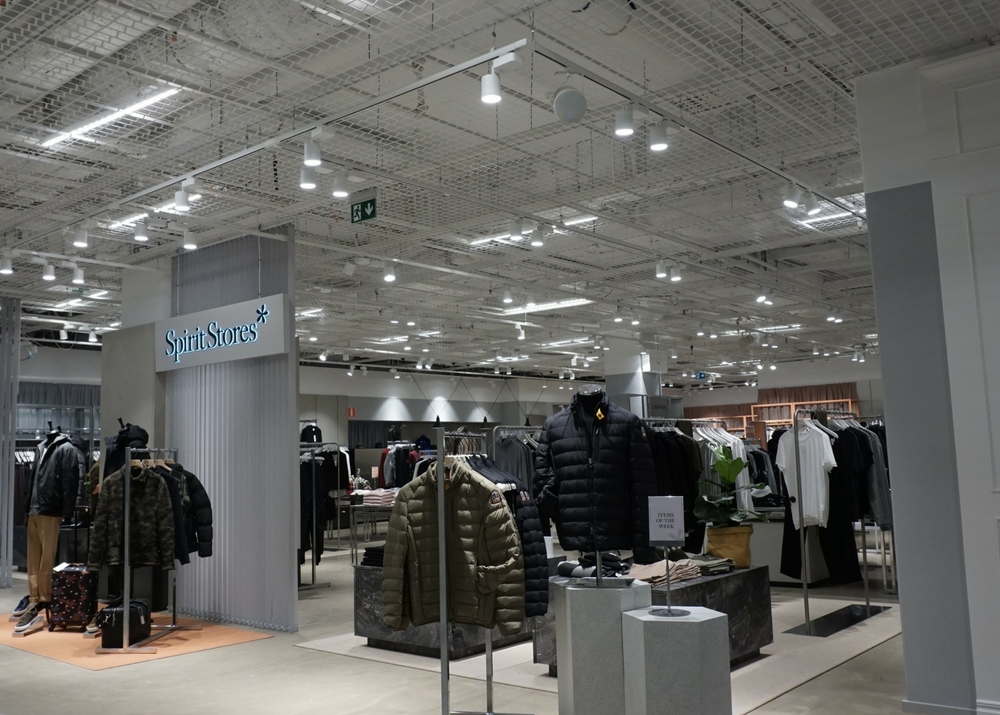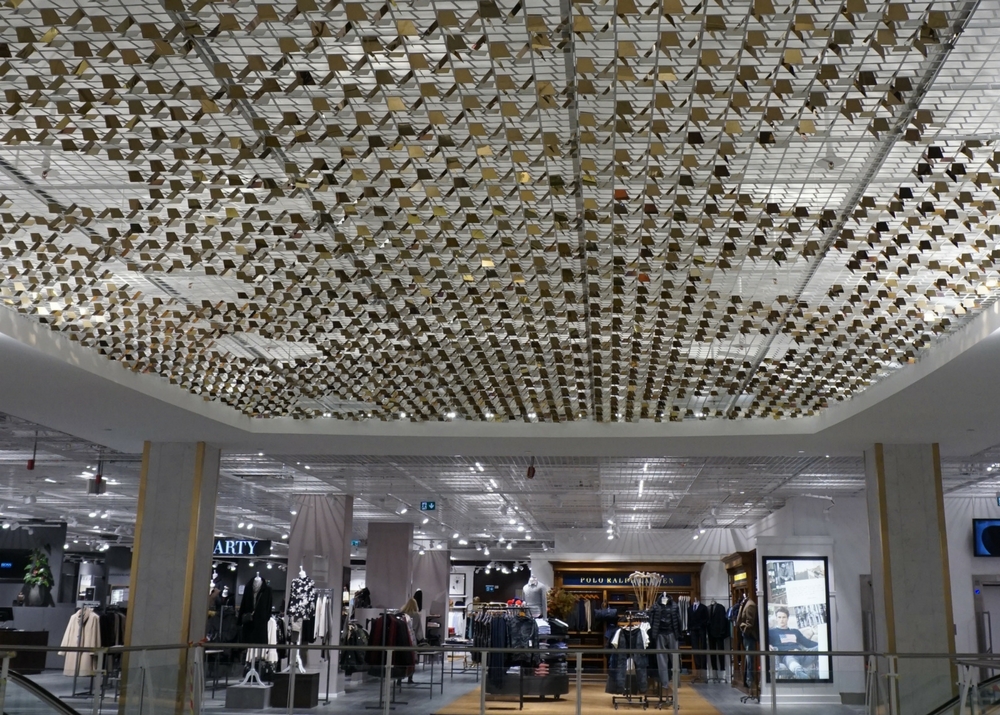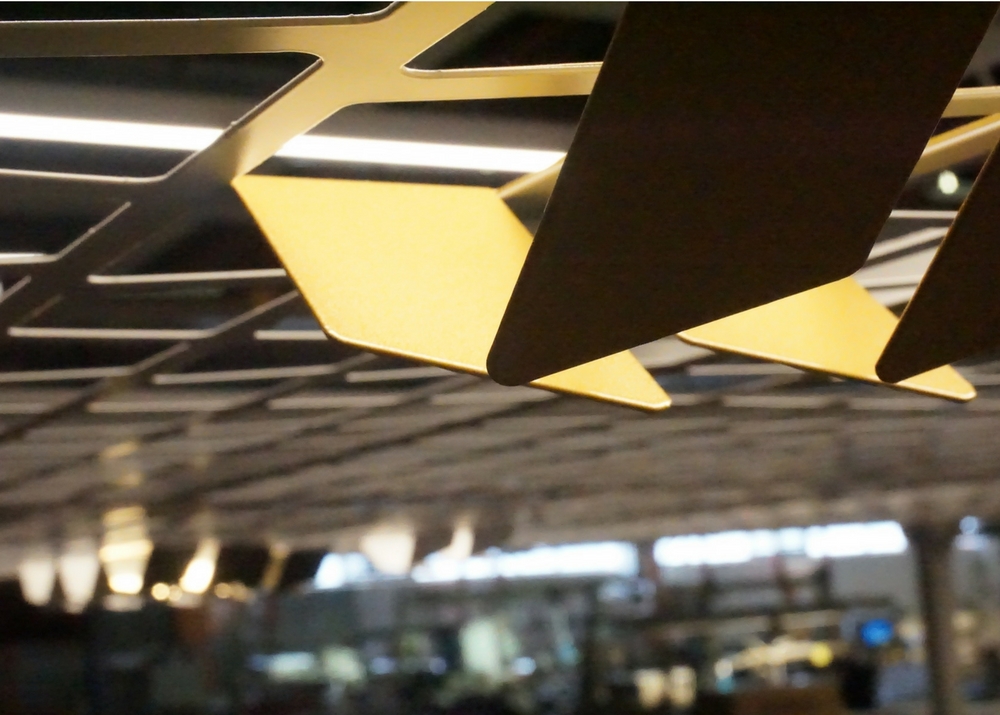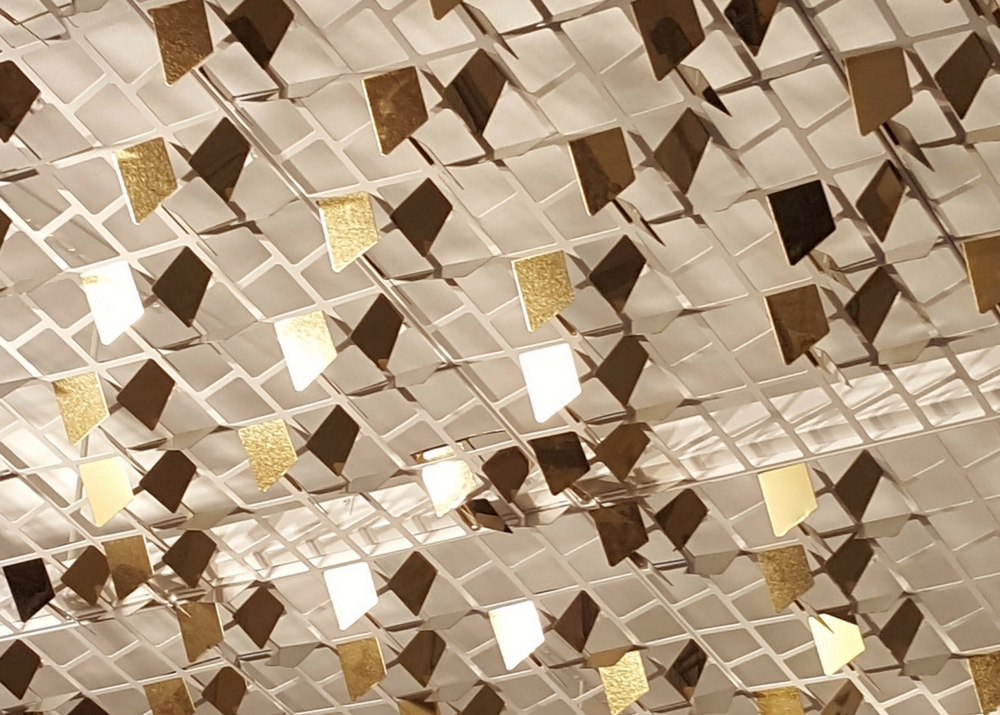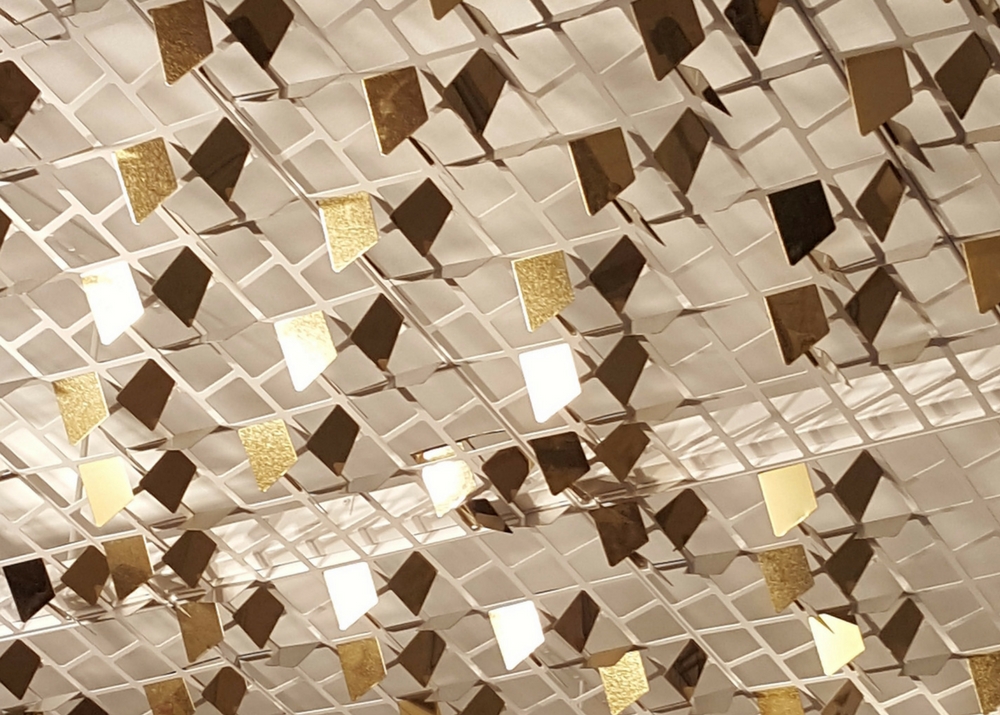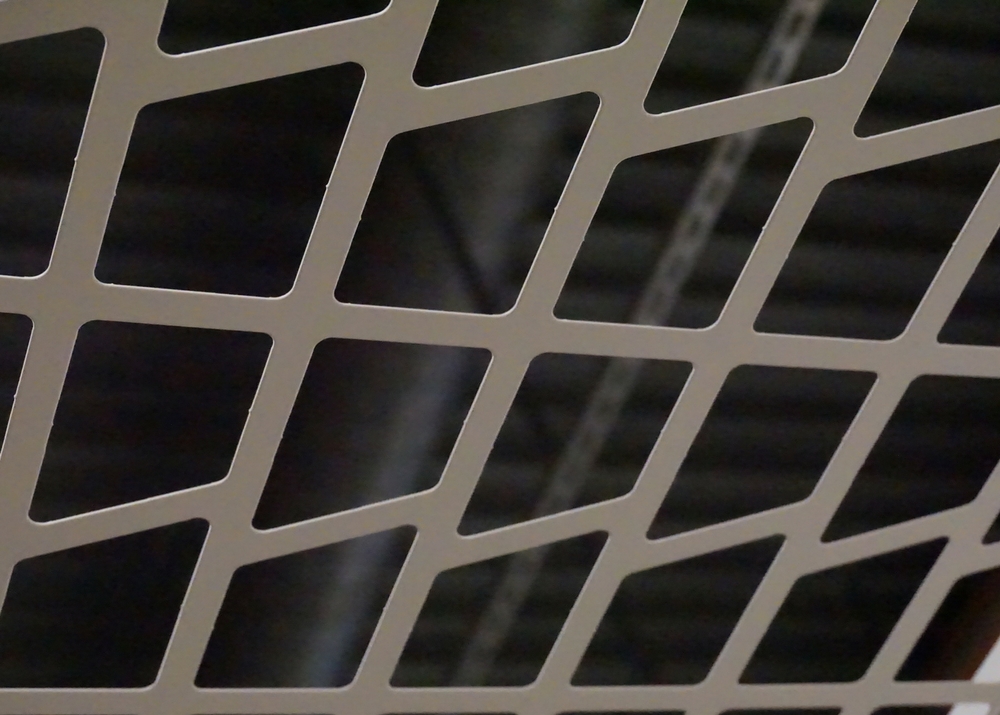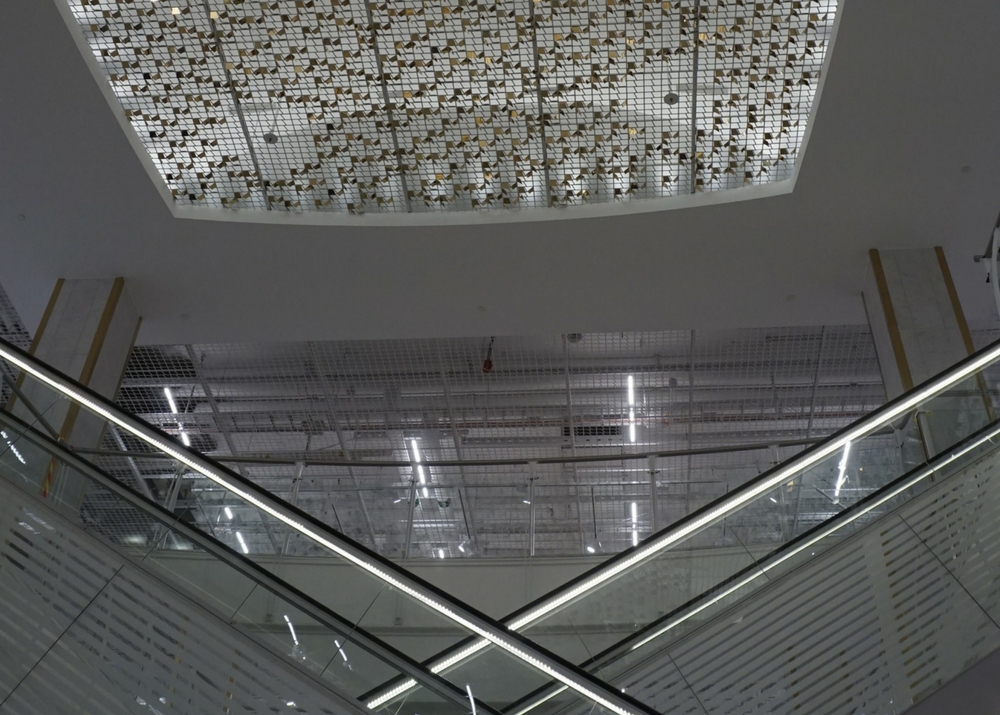 HANSA
CONSCIOUS, ELEGANT, QUALITY
Inside, the style is white, delicate and refined. Bright materials are juxtaposed with gold-shimmering metal. The metal is used as detailing on walls and escalators throughout, and on the eye-catching "golden butterflies." These materials convey that sense of luxury we mentioned, and a sense of timelessness. Replacing the entirety of the old drop ceiling was one of the major undertakings necessary to effect the changes Hansa wanted. It was important to the customer that our solution would conceal the ceiling grid and ducts as best as possible, while also providing appropriate avenues for lighting and power supply. Naturally, our solution met all these requirements – but it was important to us to not neglect the ceiling's aesthetic potential.
Tego ceilings are in a category of their own. When we pitched our proposal, we took the concept a step farther than the client originally specified. The white perforated metal ceiling uses a pattern inspired by the top-down shape of the Hansa complex. In some of these perforations, tabs of gold-like metals – or "golden butterflies" – were placed. The butterflies are shaped to give the impression that they're folding down from the ceiling. This also has a functional purpose; when LED luminaires are placed above a cluster, an observer gets the impression that each butterfly is a source of light. In the stairwell that connects the floors, their effect is intensified by their numbers. In this central hall, the ceiling with its butterflies is lit from below, creating a very particular effect over the escalators. The number of butterflies used varies throughout the department store.
Lighting was a crucial factor in achieving the goals Hansa set for themselves, especially when it came to the atmosphere they wanted to evoke. The choice fell on using LED lighting that could vary in strength over the course of a day. The lighting characteristics are similar to daylight, complemented by the warmer hues the illuminated butterflies help to create.
WANT TO KNOW MORE?
About us, our products or do you just have a question? Please contact us!