Hemmakväll
Hemmakväll has for years been one of the leading providers of movie rentals, snacks and sweets, and today boasts roughly 100 stores in 70 cities across Sweden. Hemmakväll styles itself as the country's top supplier of 'movie nights' – or "hemmakvällar".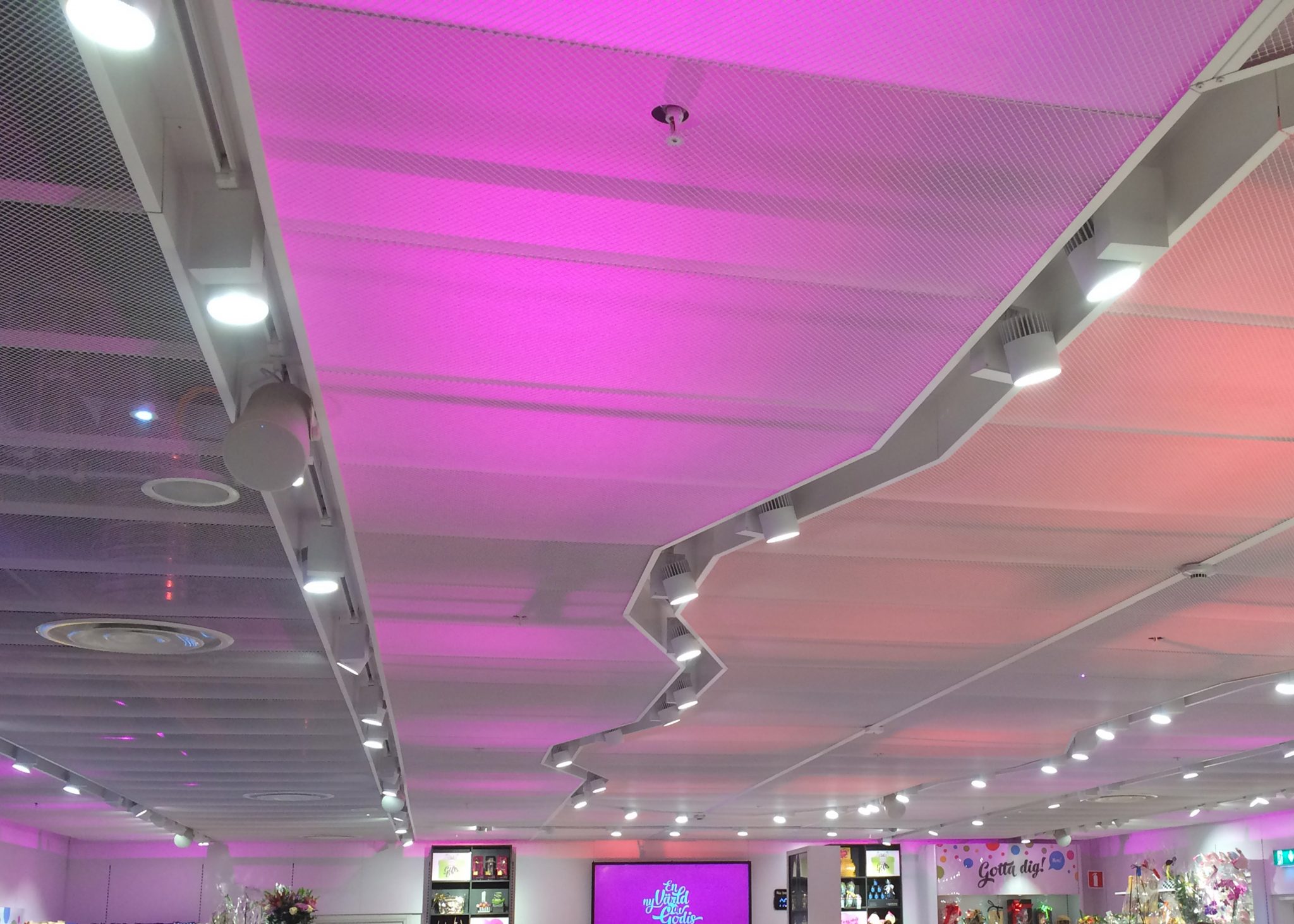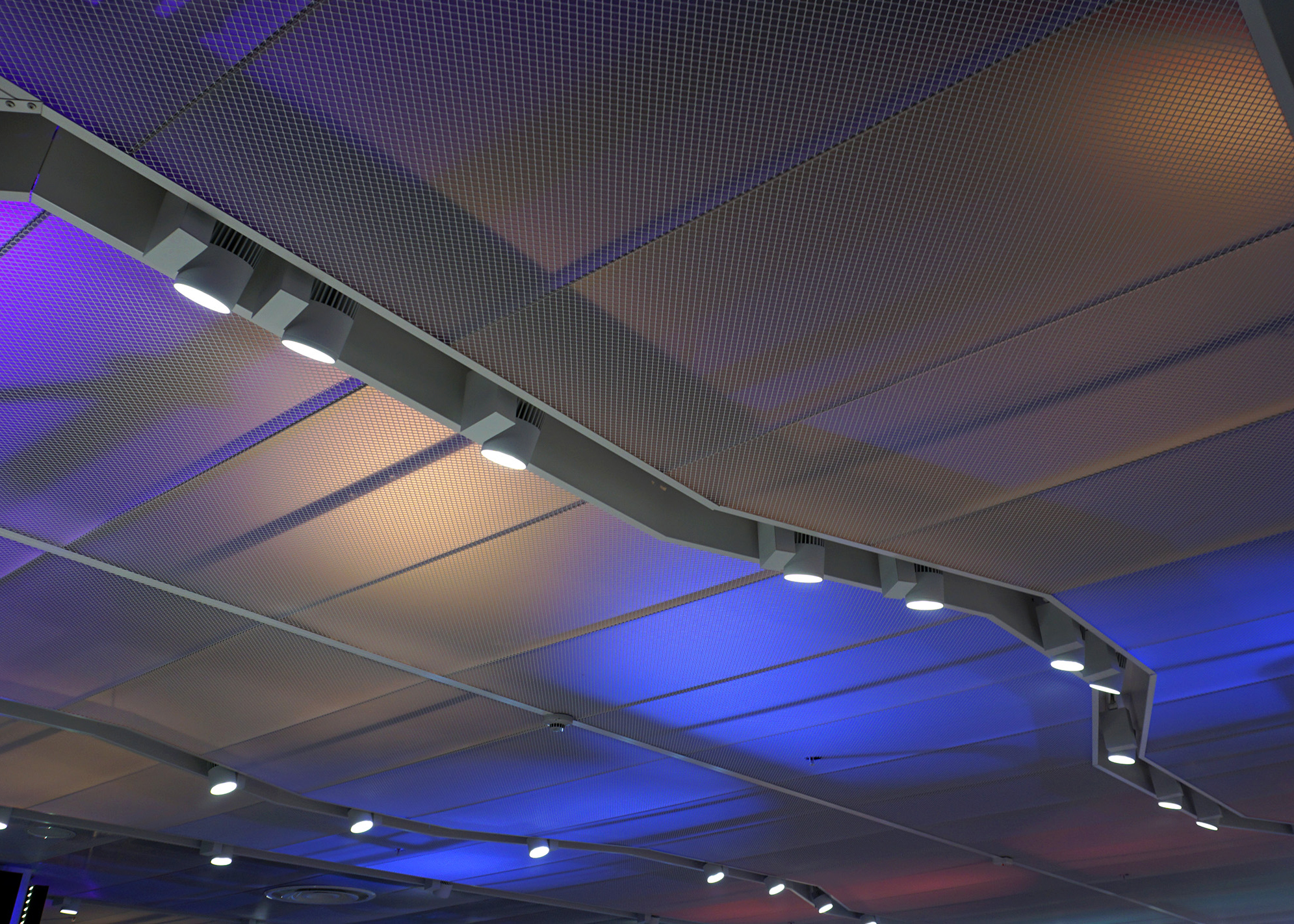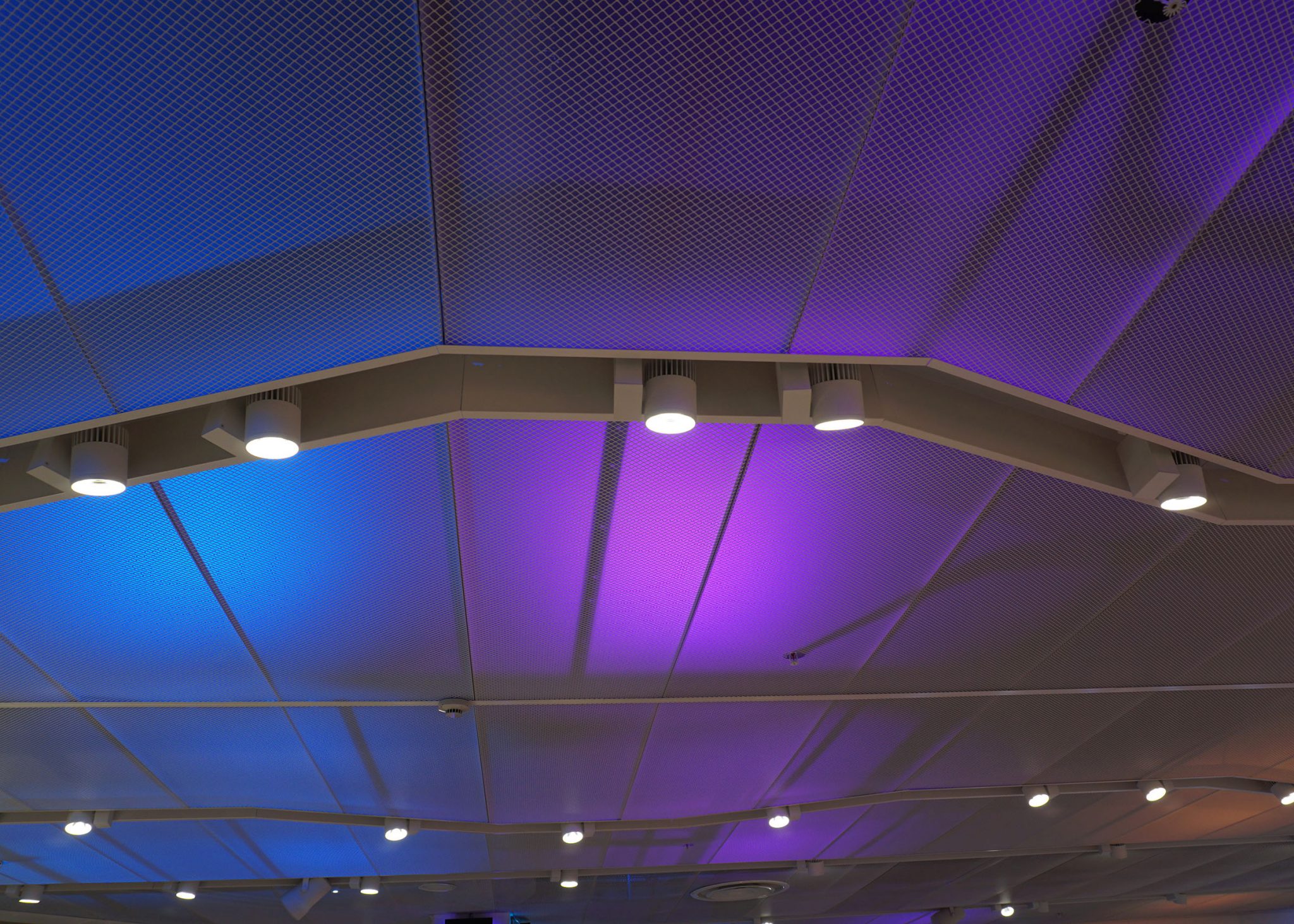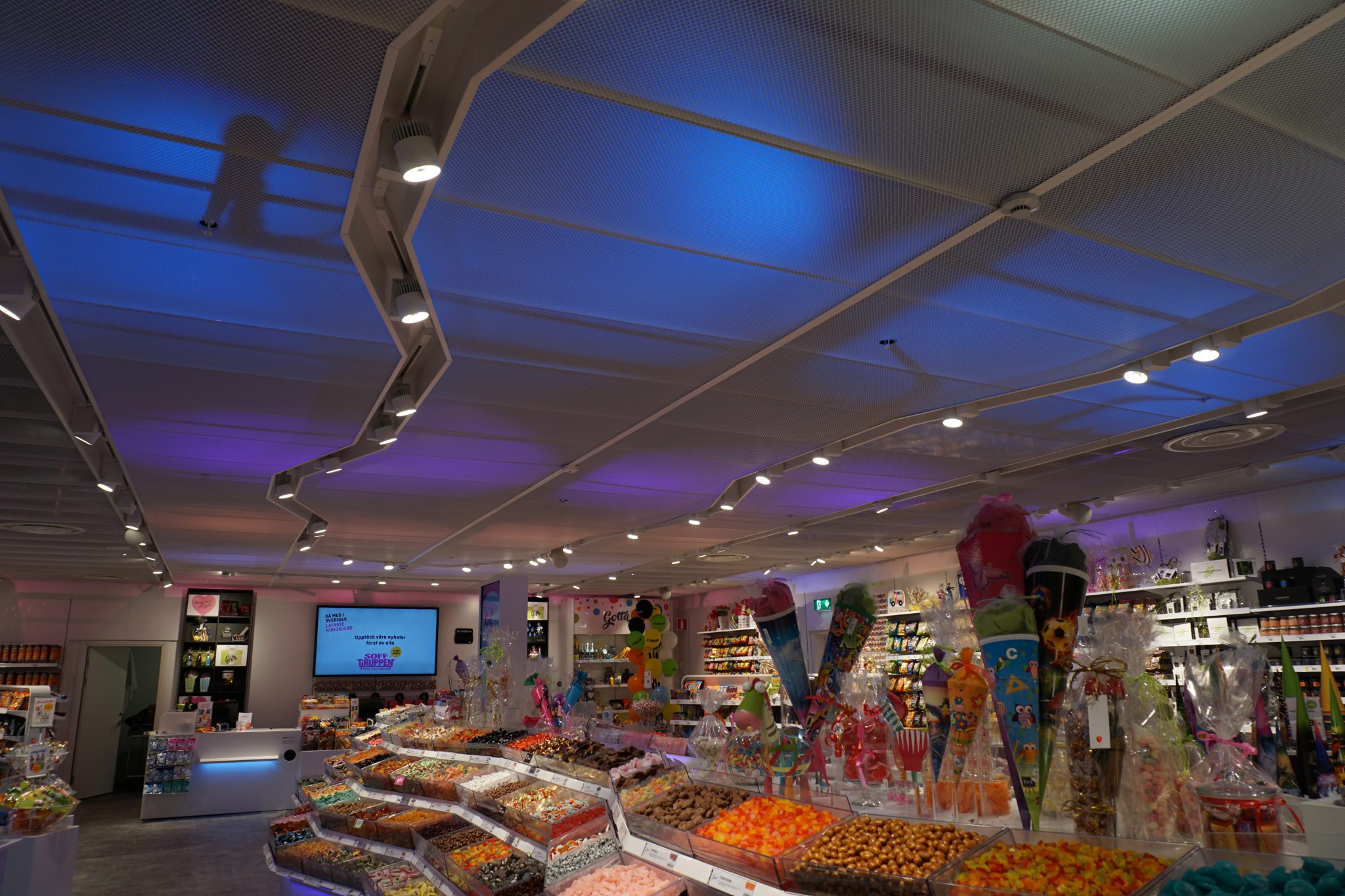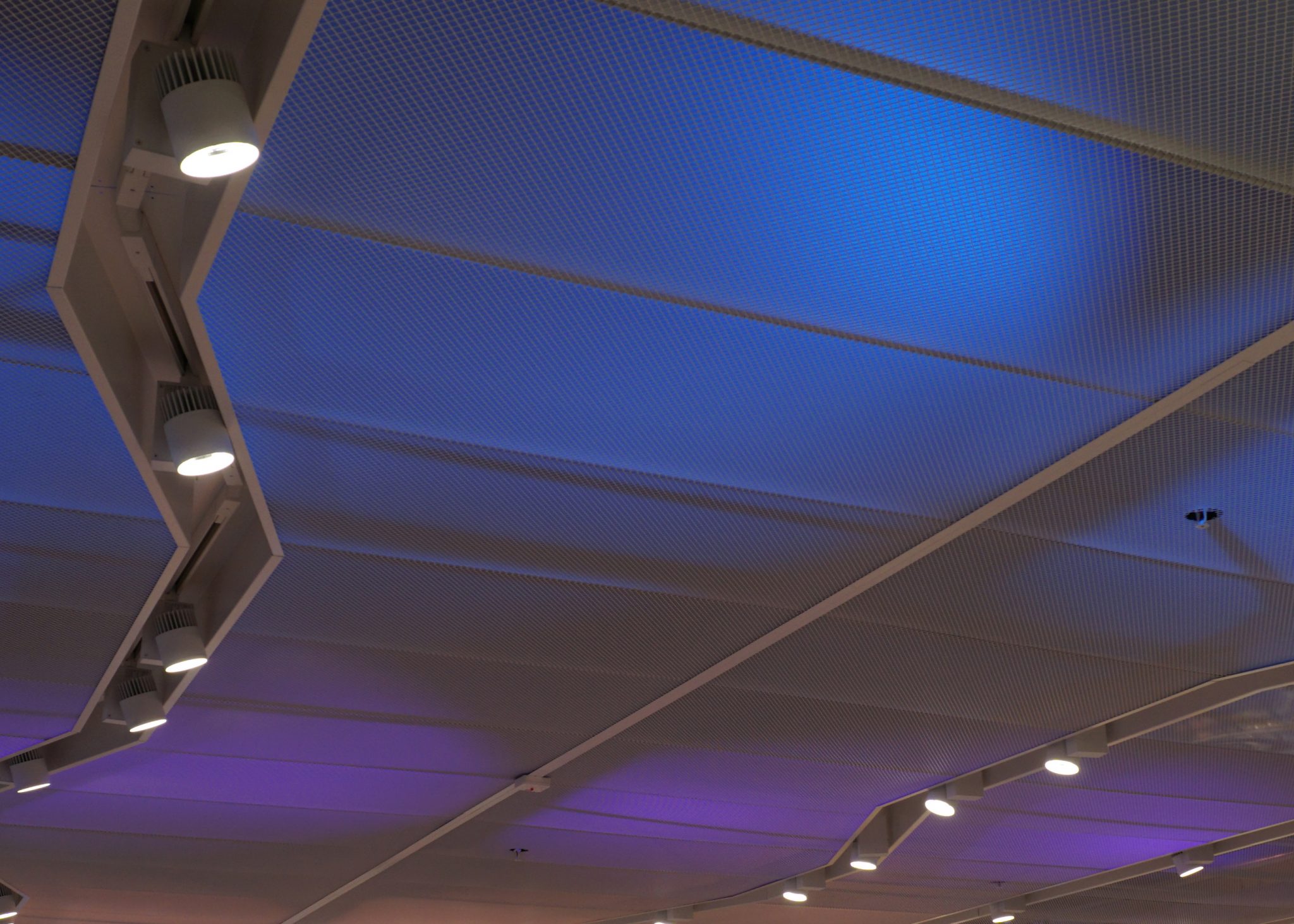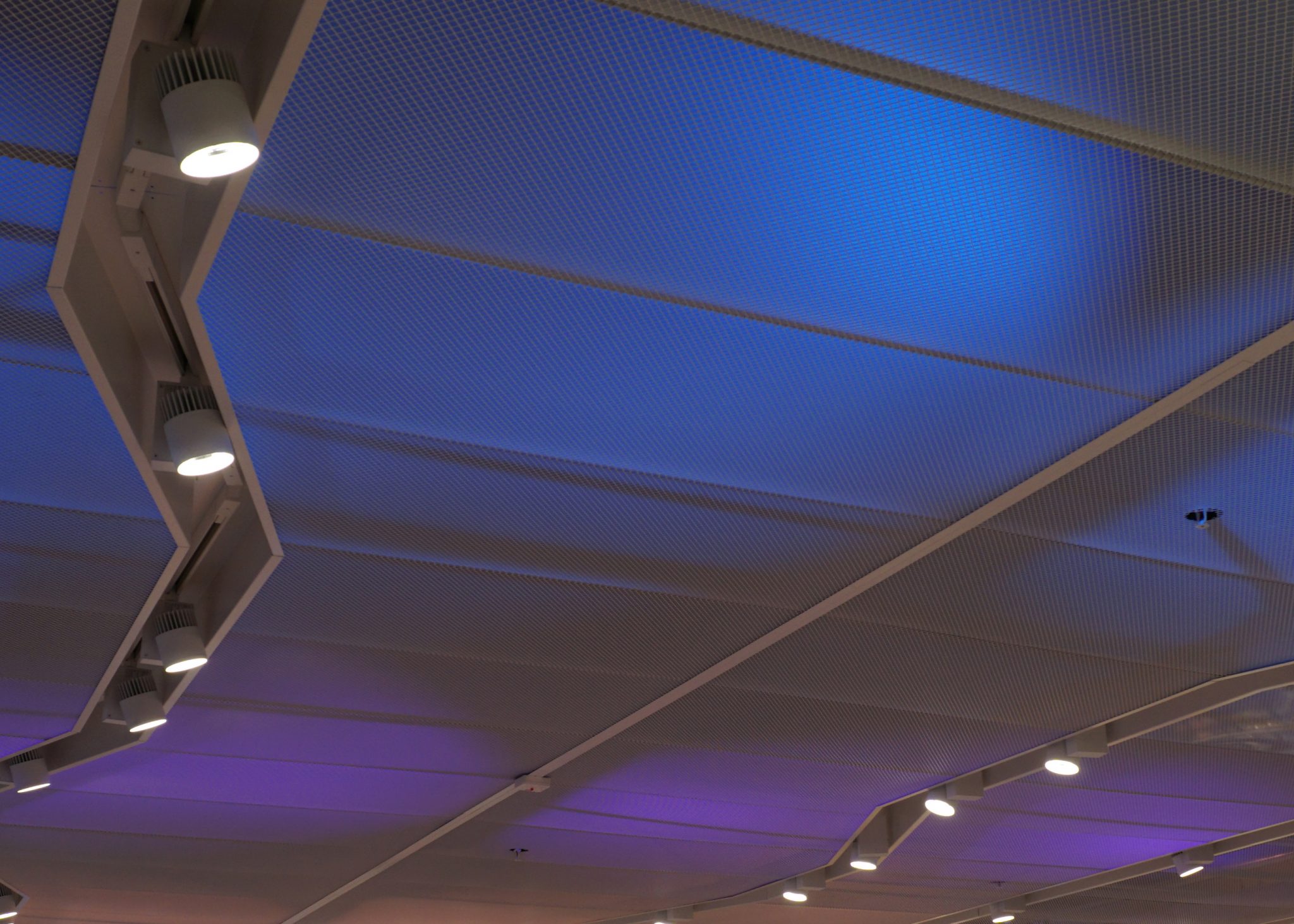 HEMMAKVÄLL
A UNIQUE EXPRESSION
With the continuing decline in movie rentals, Hemmakväll decided to grab the bull by the horns and rethink its approach, starting in 2016 with a new retail concept. Focus would now be on the snacks and treats – rather than rentals. The new store had to convey this clearly, offer a spectacular experience and put the merchandise at the centre of it all – all while aligning with the brand. Creating a strong brand that stands out from the competition requires a dynamic and adaptive approach to retail. A big conceptual change of this kind requires careful forethought and planning. Discerning customers like it when you're consistent, whether it's in your messaging, website or physical store.
Hemmakväll launched the new concept with the opening of a flagship store at Väla Center in Helsingborg. It's well-lit and inviting, but the most spectacular feature is undoubtedly the ceiling. You don't even have to raise your eyes to notice it; strikingly lit, the frosted ceiling can change colour depending on what mood the staff wish to convey. Designed and created in close collaboration with Hemmakväll, it offers a truly unique approach to mood lighting in retail.
We also provided contoured accent lighting for the central and outlying product displays, to entice the snack-craving impulse buyer. All in all, the ceiling creates a unique ambience, giving the space variety and the overall experience a sense of playfulness.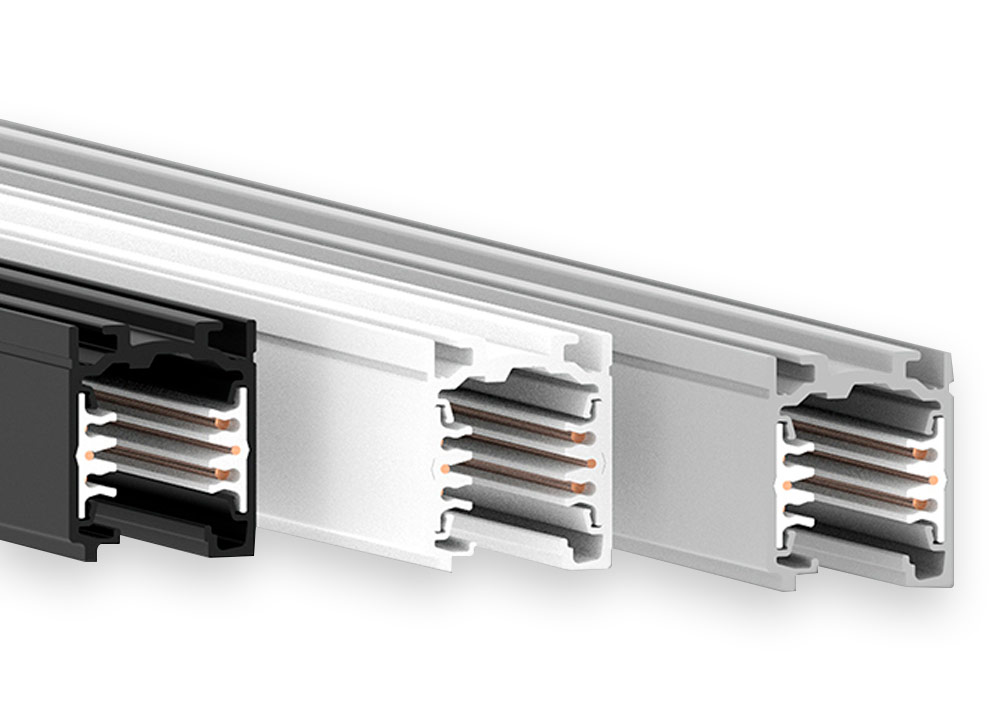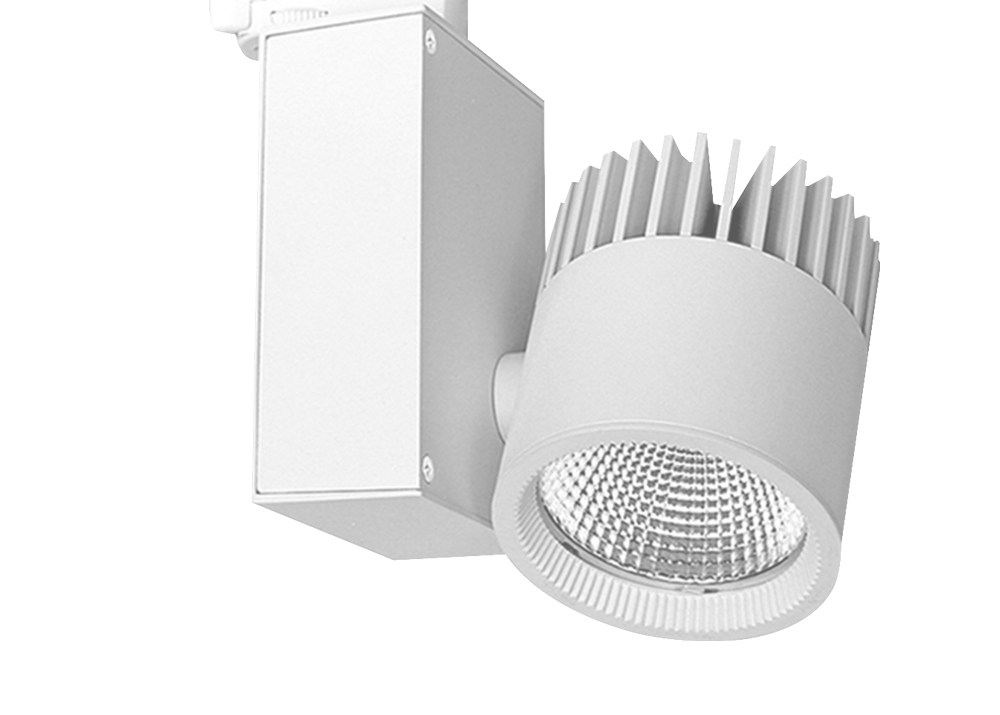 WANT TO KNOW MORE?
About us, our products or do you just have a question? Please contact us!