Event Ceiling
Catching the customer's attention and drawing their gaze to the right place is a constant and never-ending struggle for retailers. Placing an event ceiling above promotional displays is a simple yet effective solution. Event ceilings simply act like highlighters – underlining and emphasizing the designated brand, product or limited-time deal.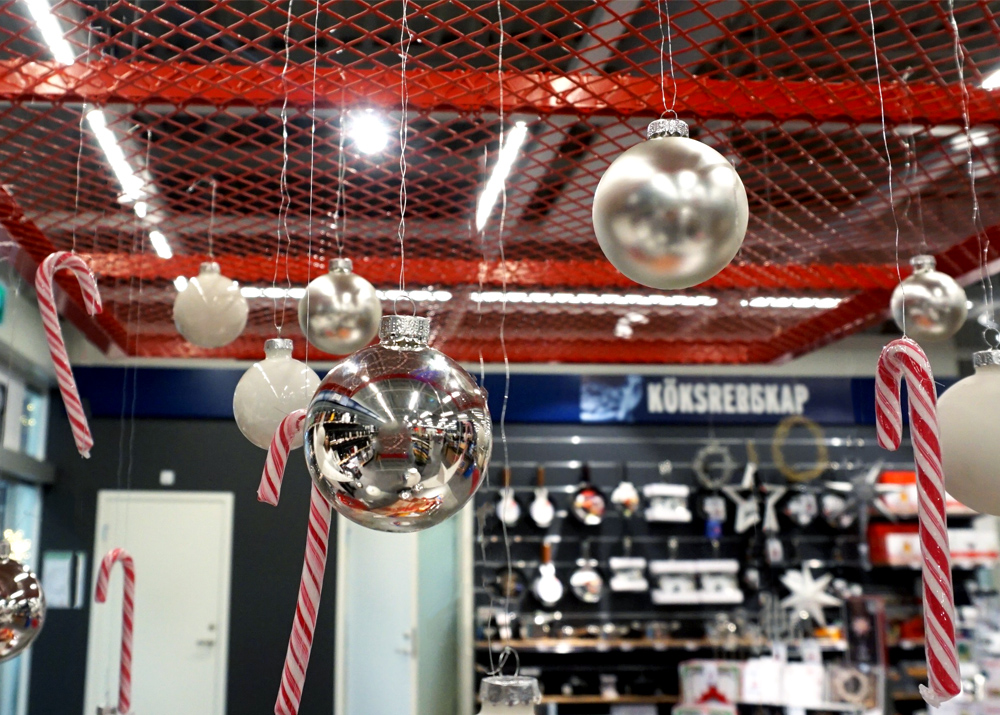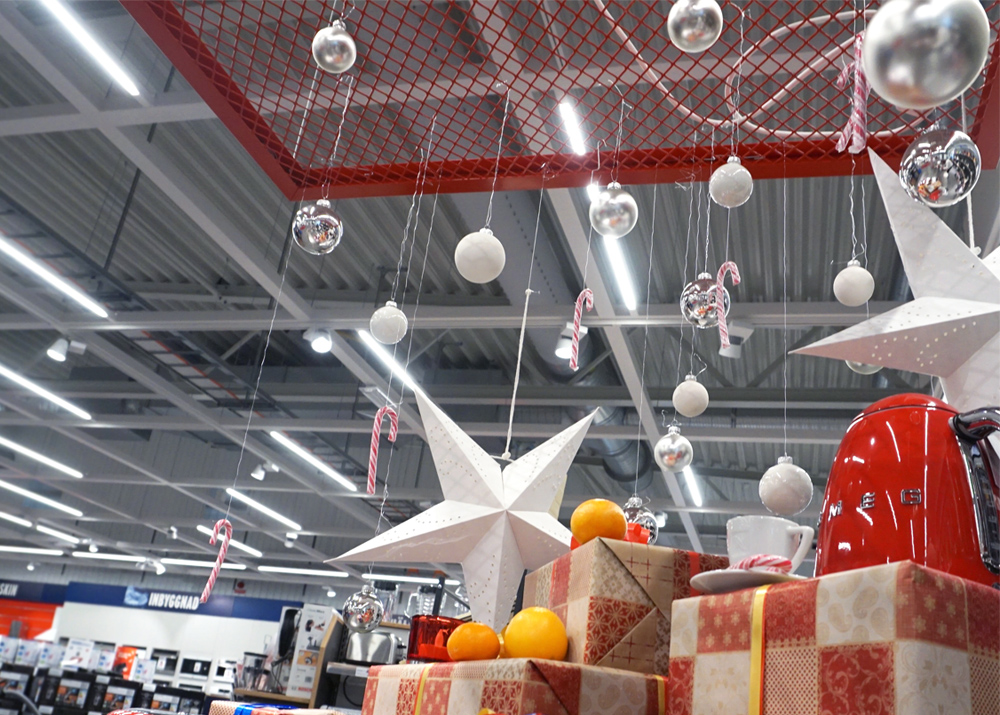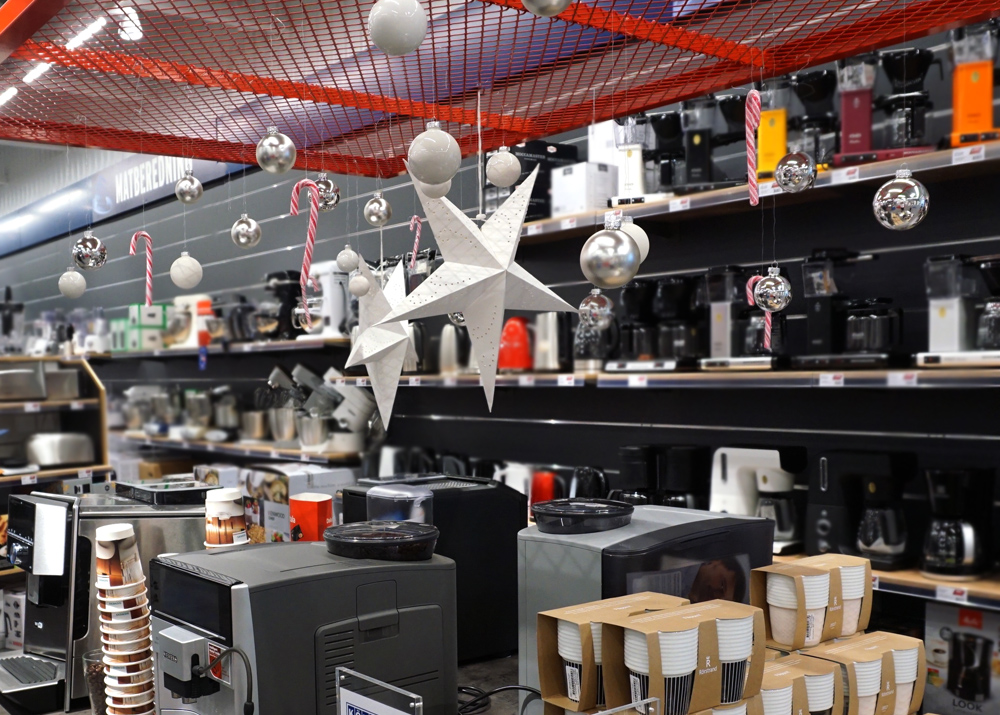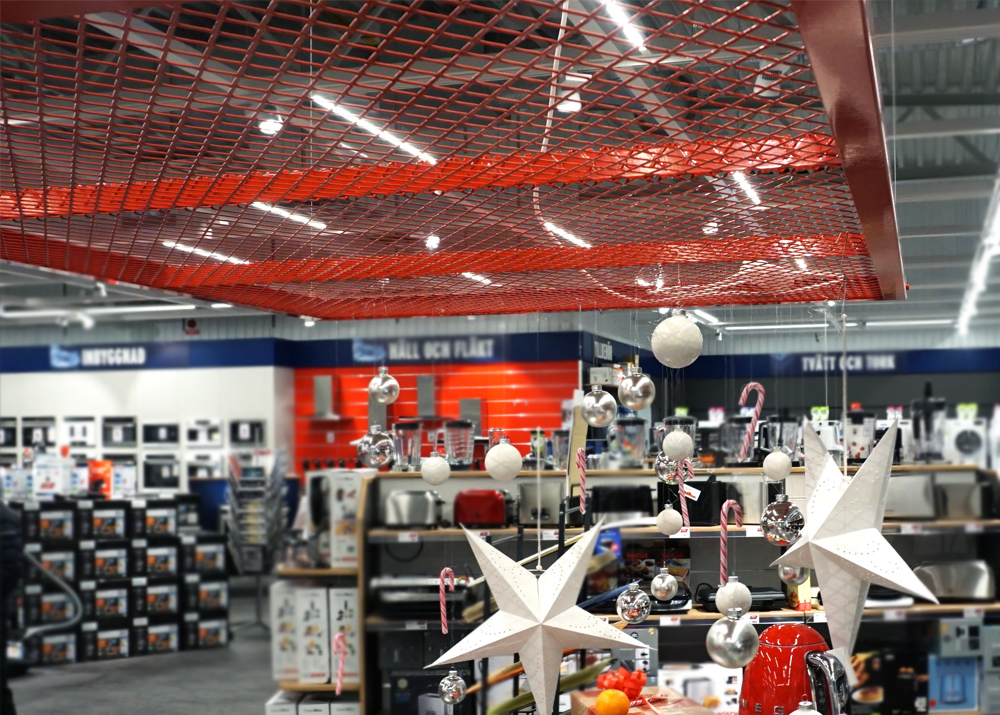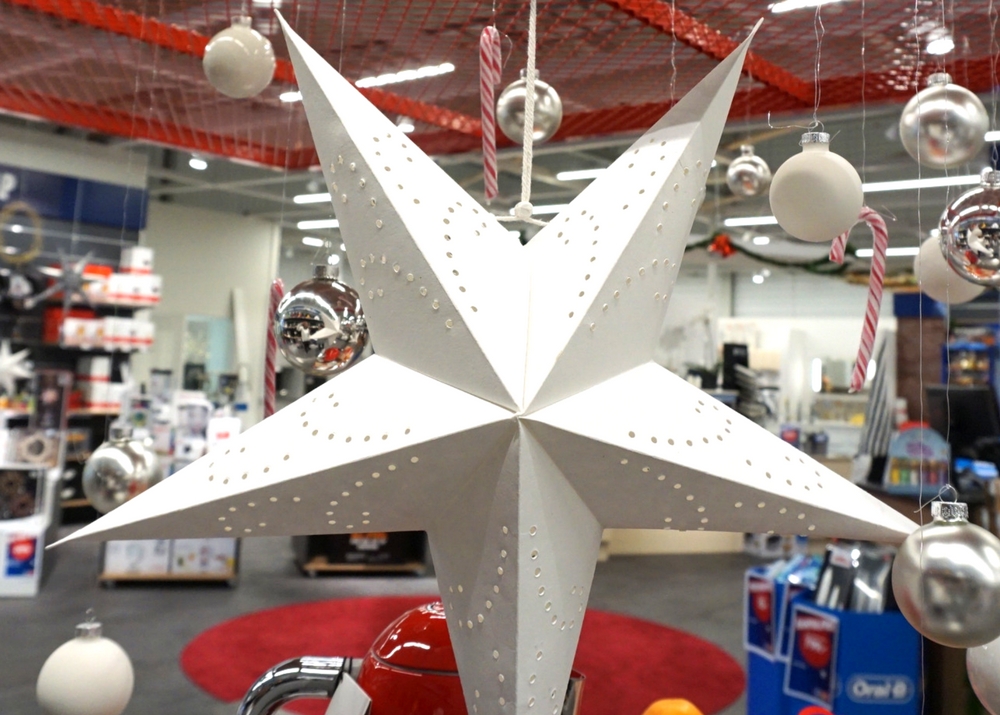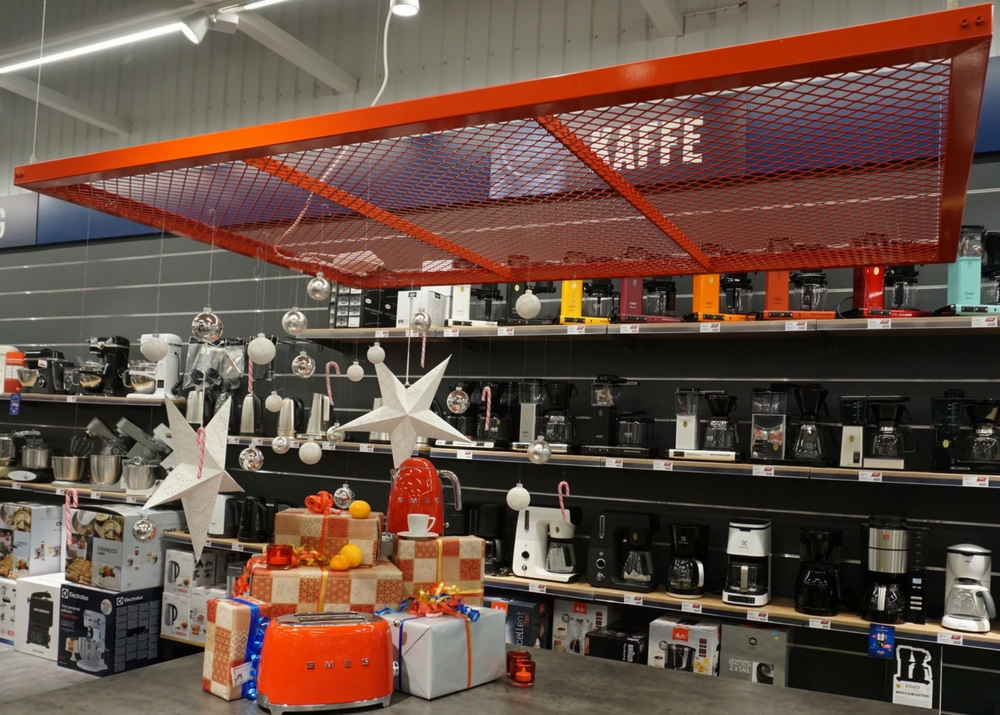 EVENT CEILING
IMMEDIATE DISTINCTION
For Elon in Landskrona, we provided and installed a festive event ceiling. Its vivid red fits the holiday season perfectly – framing the products below, and making customers stop and take notice. The expression of the event ceiling can be easily changed, with options for infills, coating and frames being nearly boundless – imagination sets the limit.
The ceiling can support lighter loads and signage, adding yet another means of setting the space apart and guiding customers. The infill used for the Elon event ceiling is expanded metal, but there's many variants on the concept that can be used to change its aesthetics. The event ceiling was painted a vivid red – a colour that of course matches extra well during Christmas, but also matches a feature wall farther into the store.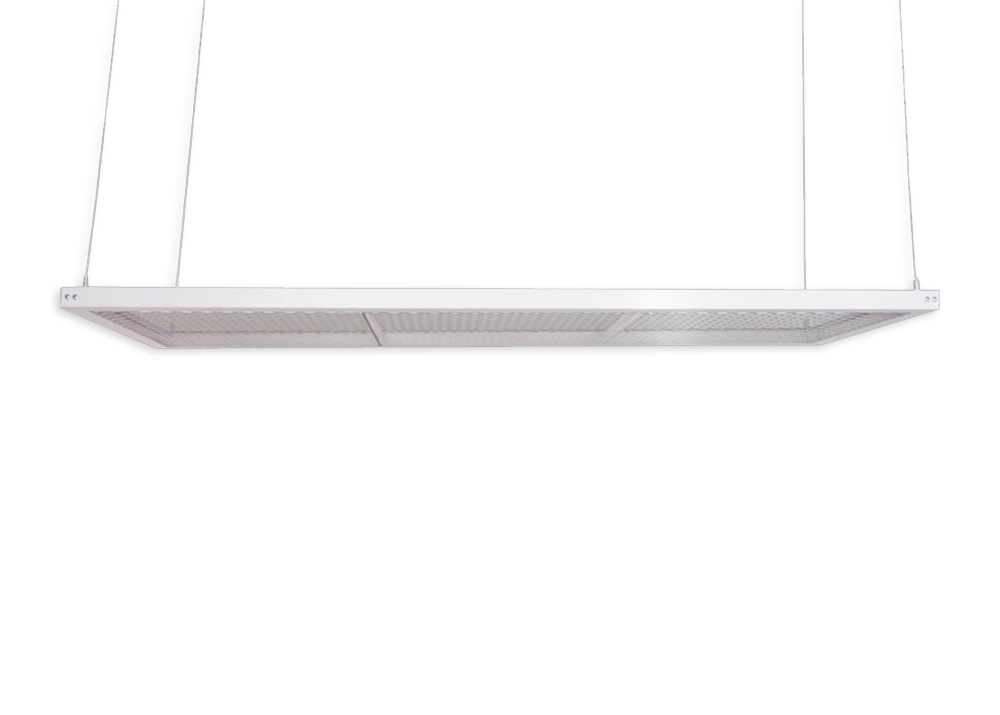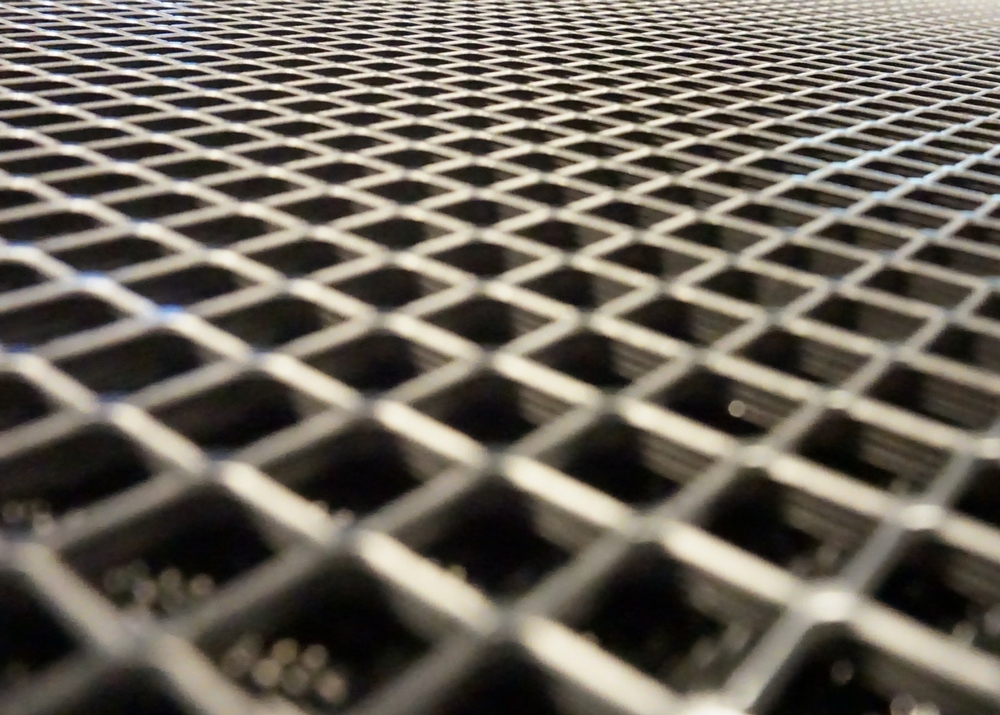 WANT TO KNOW MORE?
About us, our products or do you just have a question? Please contact us!