Mena Mano – Hede Fashion Outlet
Hede Fashion Outlet is passionate about designing unique guest experiences that surprise, delight and satisfy the customers. Through creativity and an imaginative design, they create environments that evoke emotions and set the stage for unforgettable experiences.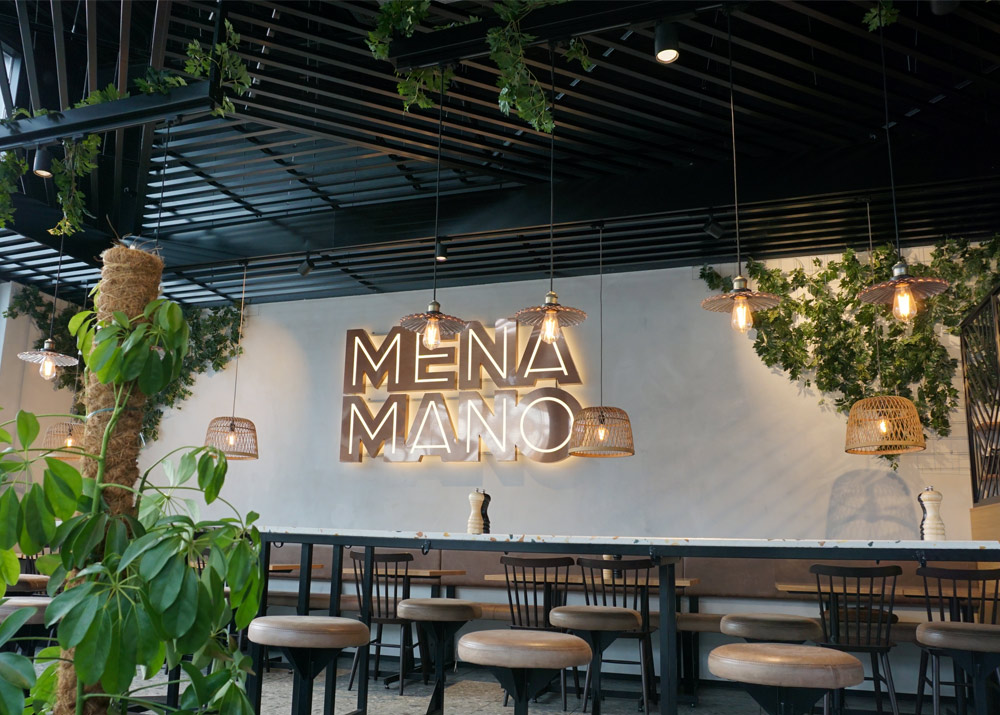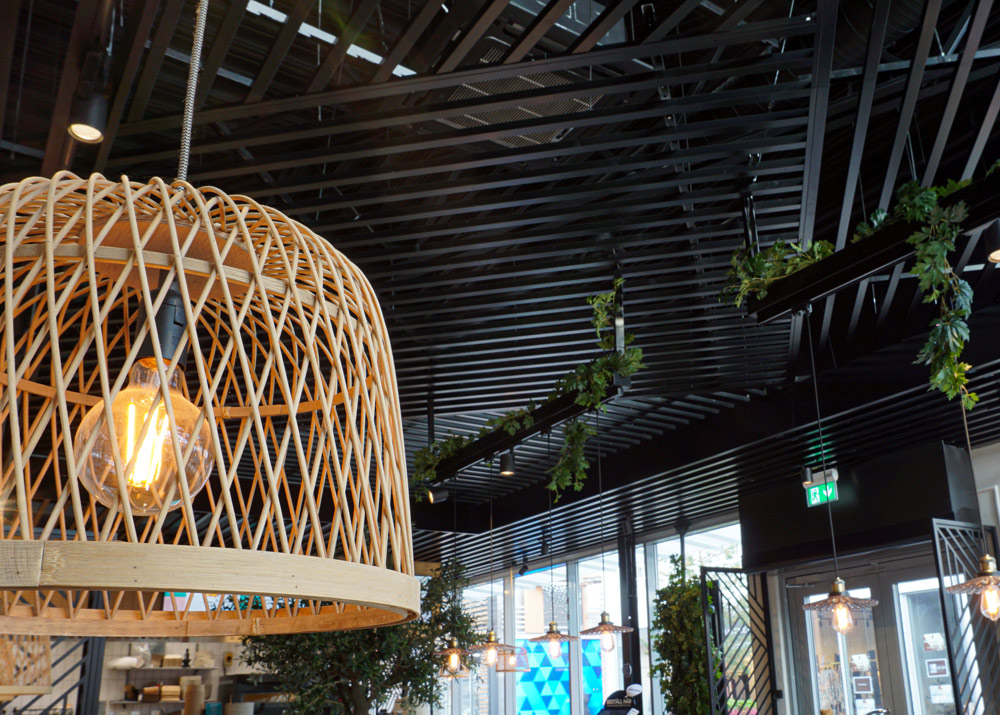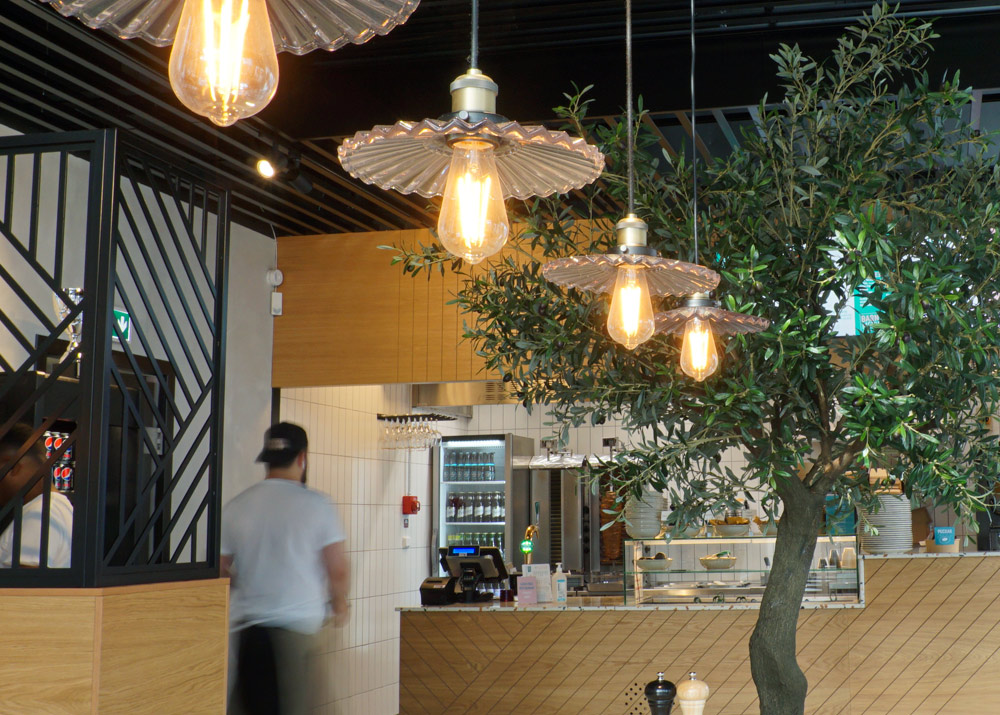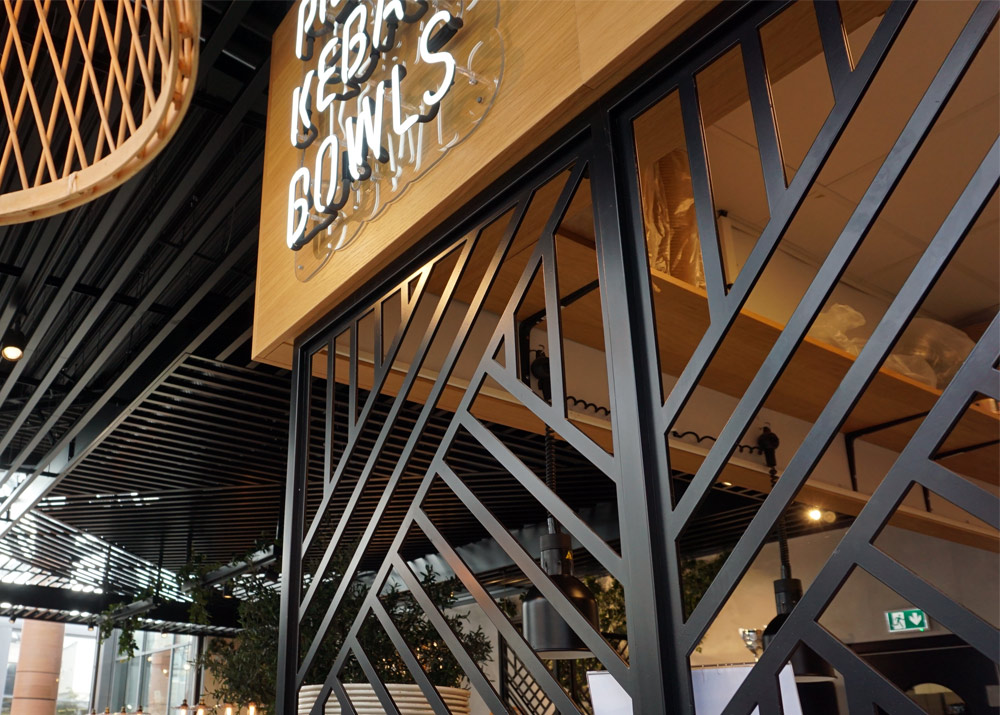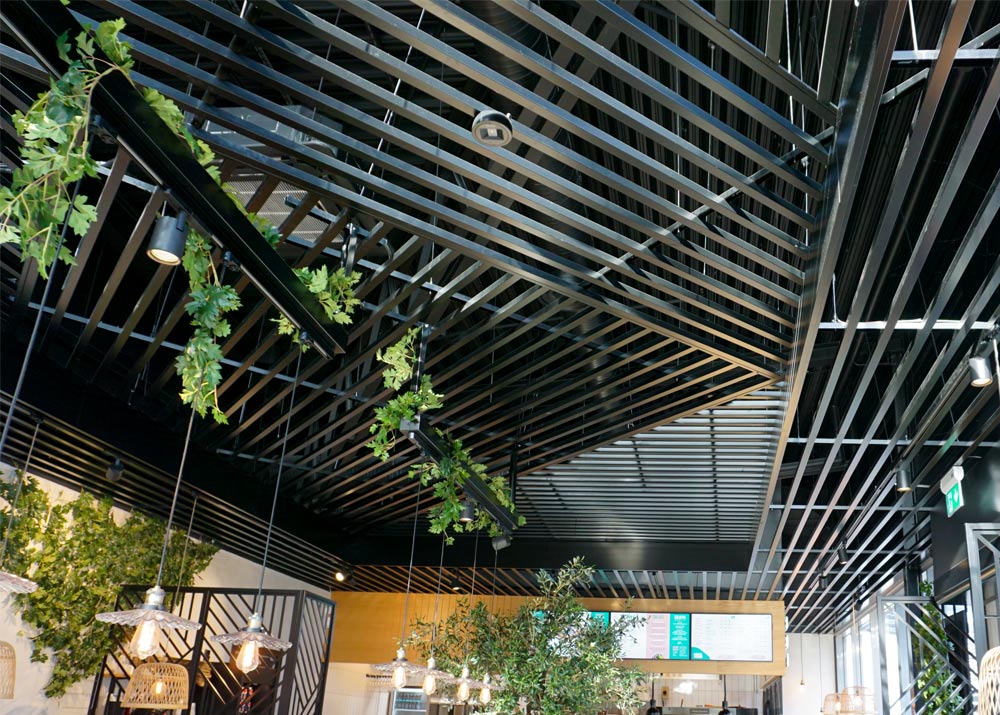 MENA MANO
A UNIQUE SOLUTION
Tego made a unique solution for the restaurant Mena Mano's suspended ceiling in Hede Fashion Outlet. This project had an extremely short schedule from idea to the finished installation. From the time the customer contacted us, it took about 3-4 weeks until it was installed and finished. During those weeks, we produced constructions plans according to the design and concept the customer had developed, produced a prototype that the customer could see and did the installation, all without compromising on design, quality and the overall feeling.
The suspended ceiling is in black metal with a geometric pattern. It enhances the feeling and wholeness of the room, and connects the details of the restaurant and strengthens the common thread in its design. It has also given the restaurant a big boost and created a satisfying environment.
The customer thought it was fun that we at Tego were as curious about testing new ideas to find the best solution for this project. The result exceeded expectations and many customers comment on Mena Mano's ceiling.
"We had great contact with Tego through out the project and got answers to all our questions. Tego also manufactured samples and described them to us. The result exceeded our expectations."
– Shilan Rasha, Via Outlets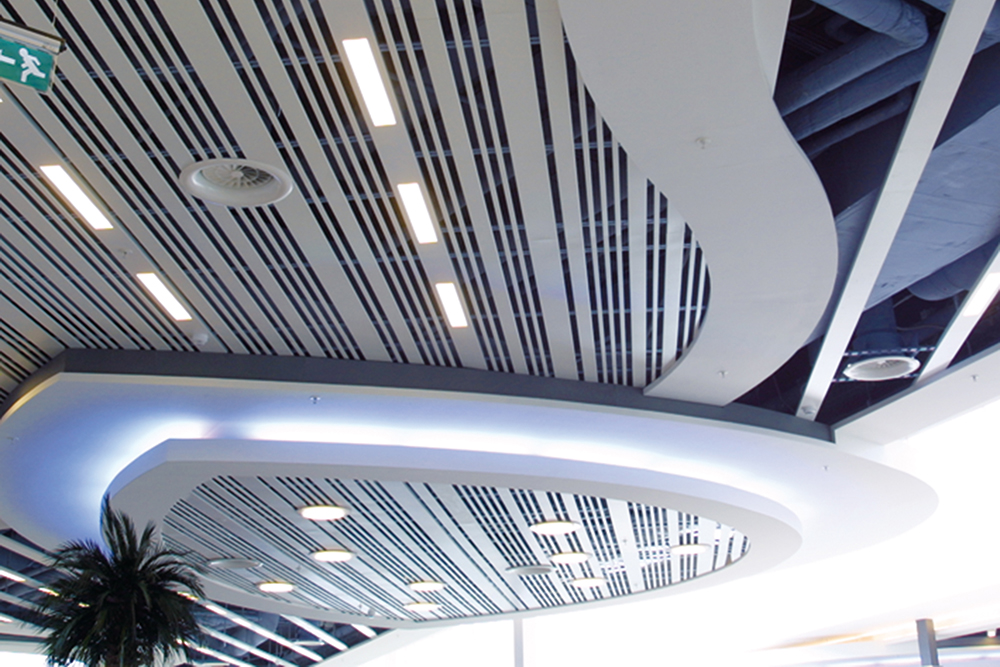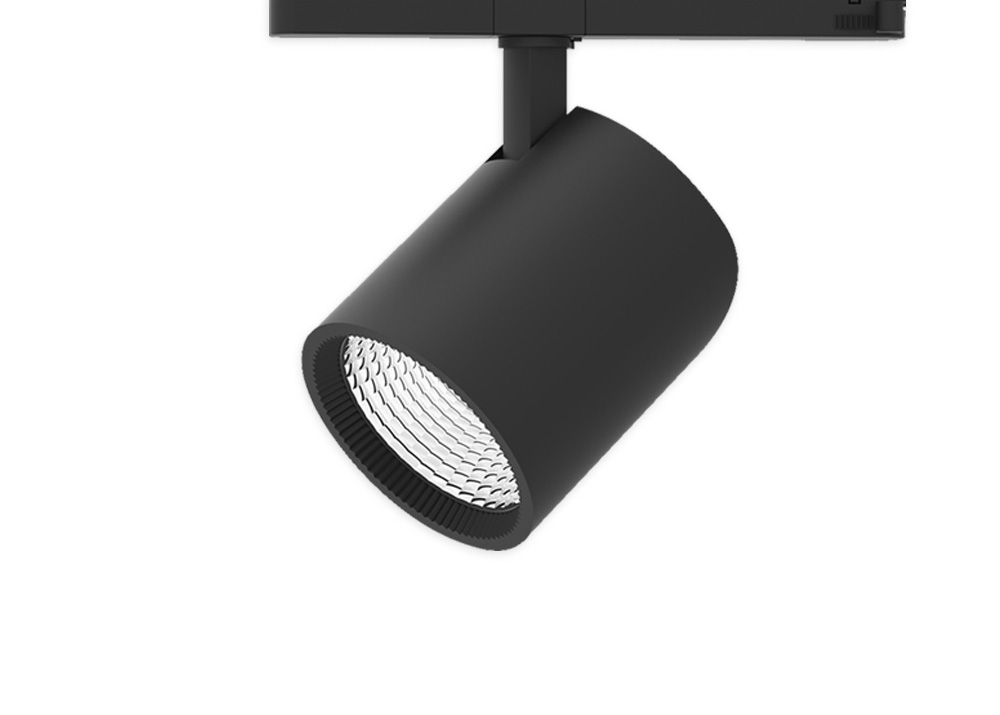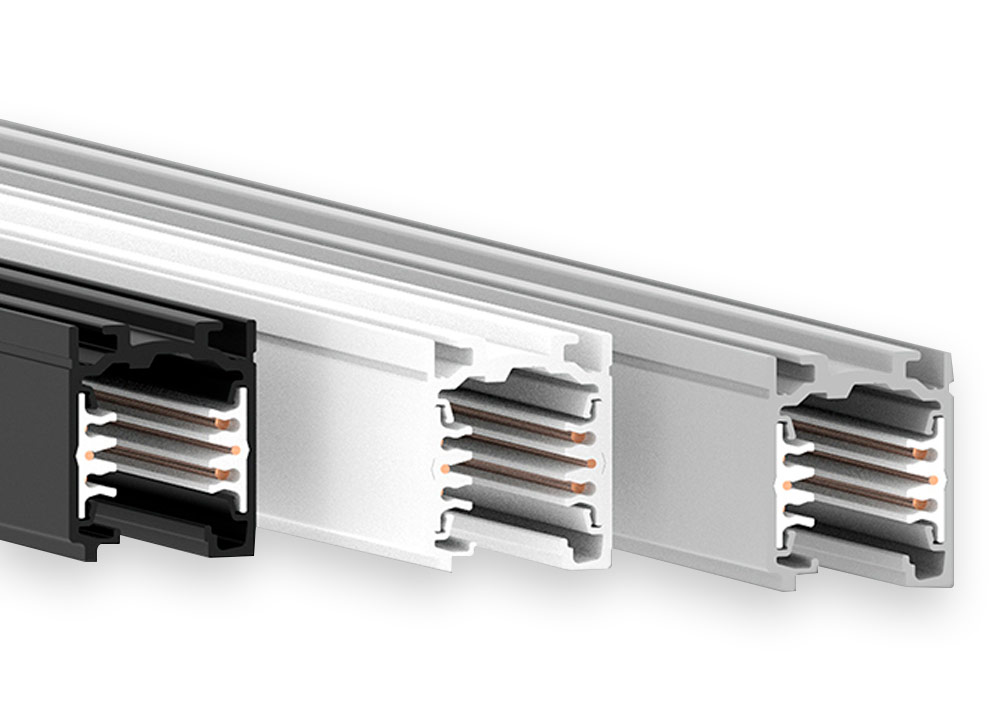 CONTACT
WANT TO KNOW MORE? CONTACT US!