Skylights in Burlöv Center
Burlöv Center is a shopping mall with a high ambition for the future – to become an indoor city center. It is strategically located between Lund and Malmö, right next to one of Swedens busiest freeways and soon a brand new train connection which will increase accessibility even further.
SKYLIGHTS IN BURLÖV CENTER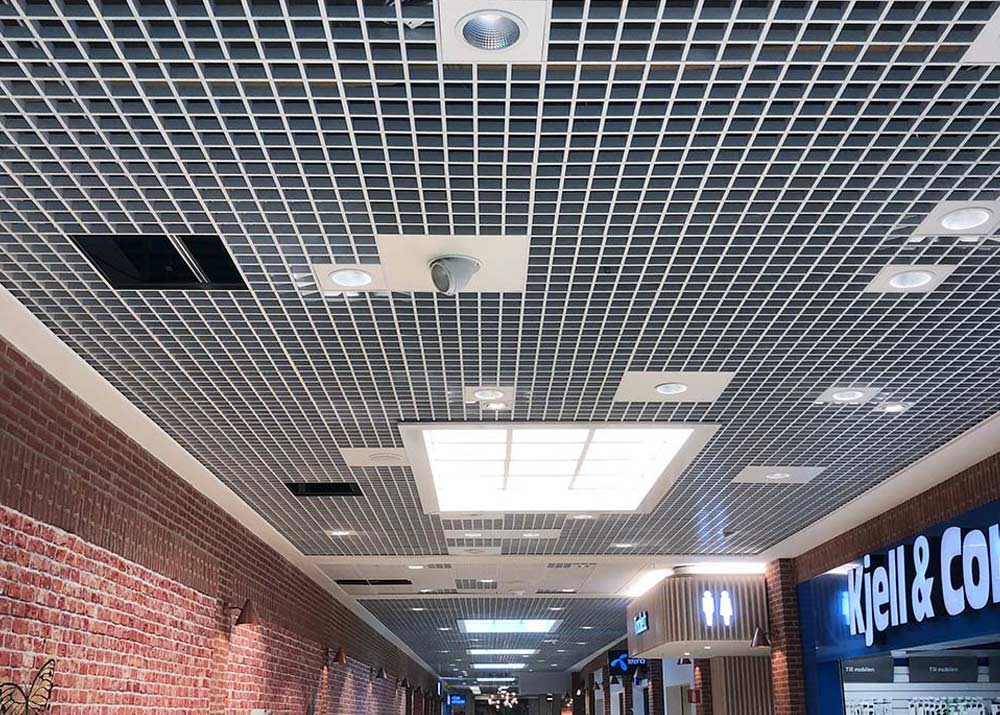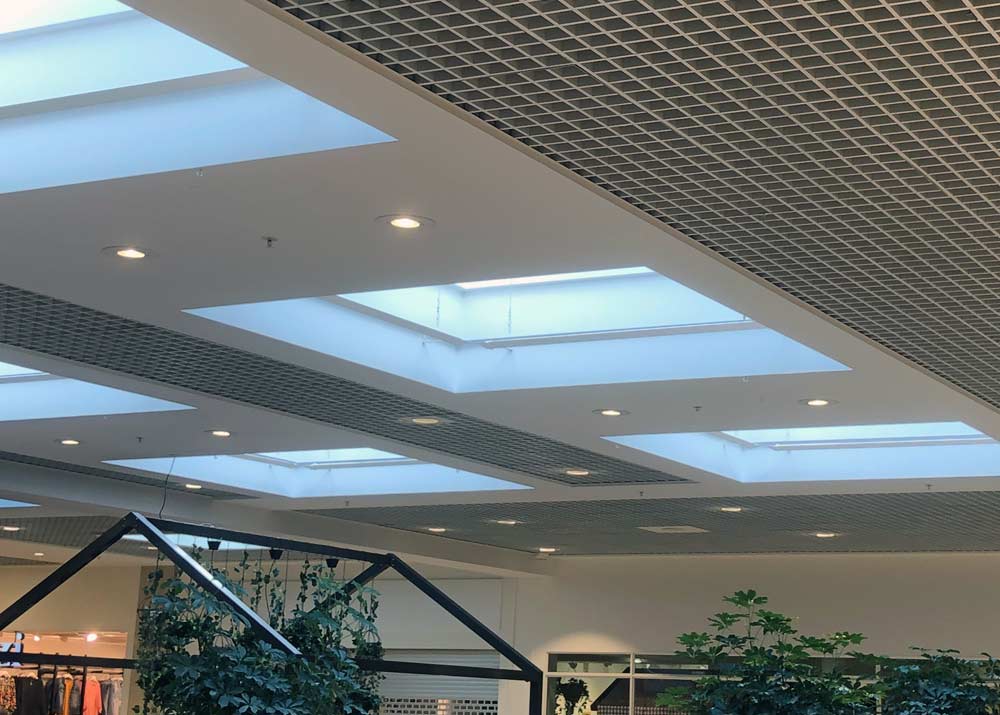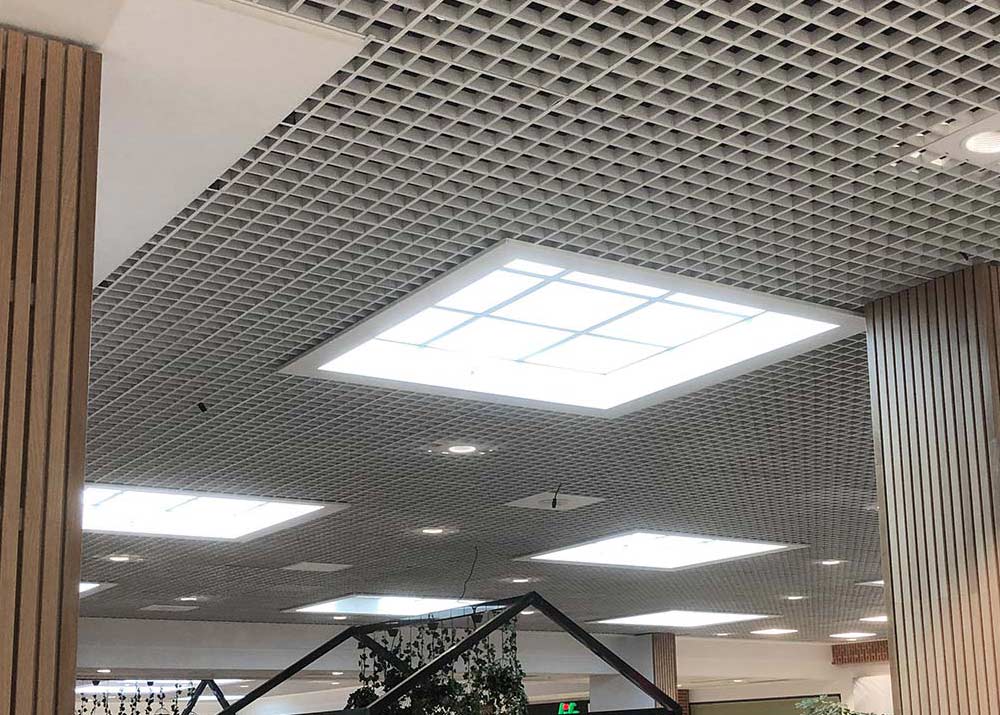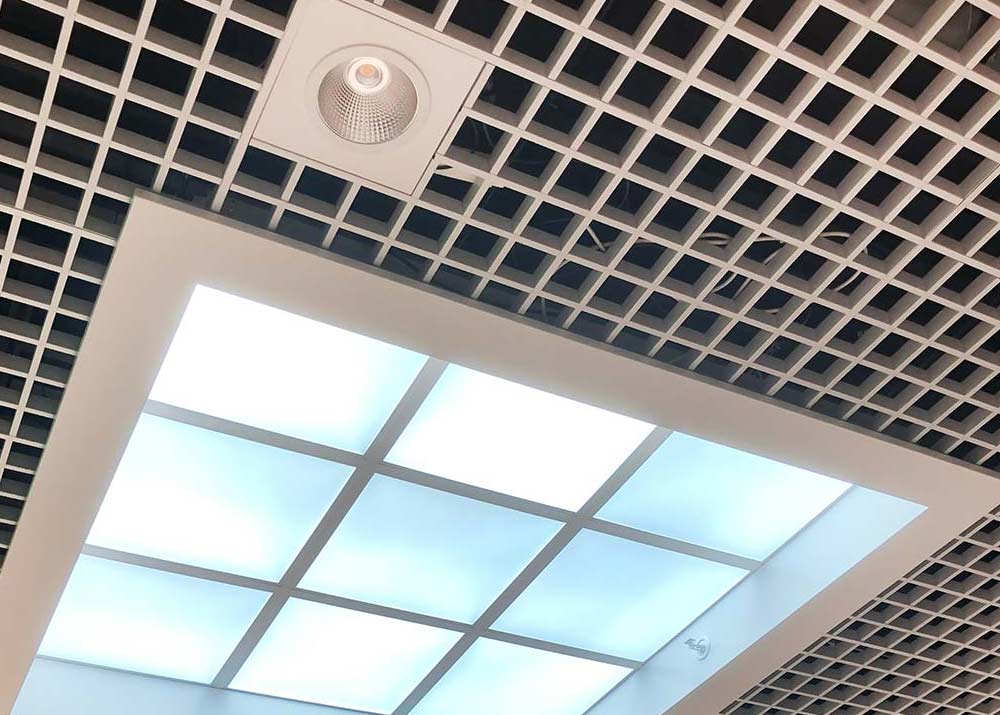 SKYLIGHTS IN BURLÖV CENTER
A DYNAMIC LIGHT ENVIRONMENT
A large-scale update of Burlöv Center started in 2018, with the goal of becoming a part of the community rather than just another mall. To meet the needs of its visitors on a broader spectrum, through shopping, food, work, housing, activities amongst other things. Everything incorporated in the same living environment.
To create a nice and relaxing environment they wanted to keep as much of the ceiling height as they could and let as much natural light as possible flow through the building. Tego got the opportunity to come up with a solution and create a dynamic light environment for the places where it was not possible for the natural light to reach.
Our solution was artificial light areas based on Human Centric Lighting. The daylights different variations and cycles with different brightness and color temperatures were simulated through a precise Dali-control system and controlled lighting. Tego's solution contributes to a better indoor environment where the focus is on the people.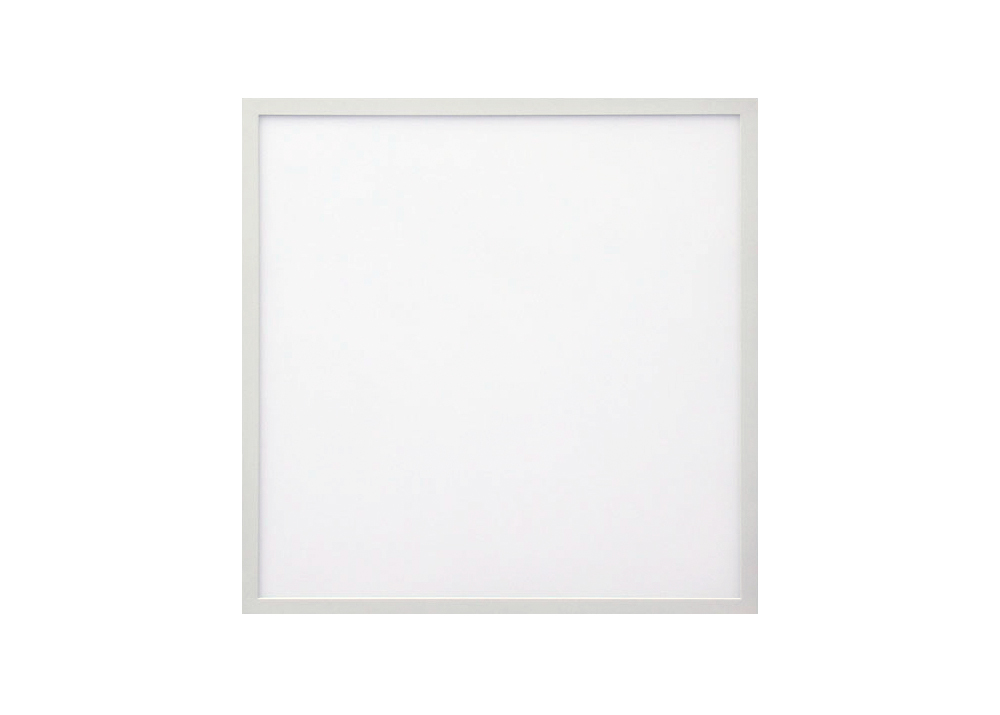 WANT TO KNOW MORE?
About us, our products or do you just have a question? Please contact us!