Stadium Pulse
Stadium's new retail concept, Stadium Pulse, is geared towards a young and urban audience. The concept was designed to stand out from the crowd, with exclusive and trendy products being displayed in a fresh way and in a new setting. Stadium Pulse differs in several ways from the usual Stadium stores; they're sited in high-end locations, are smaller in size, and the products are replaced more frequently, to keep pace with fashion – the idea being that the customer will encounter something new at every visit.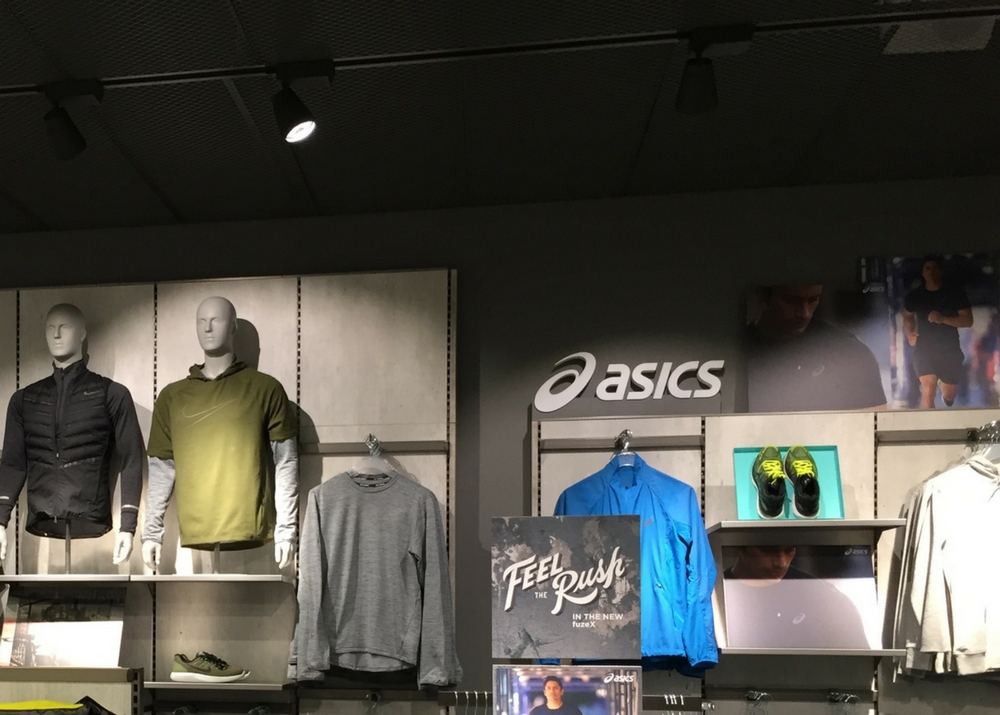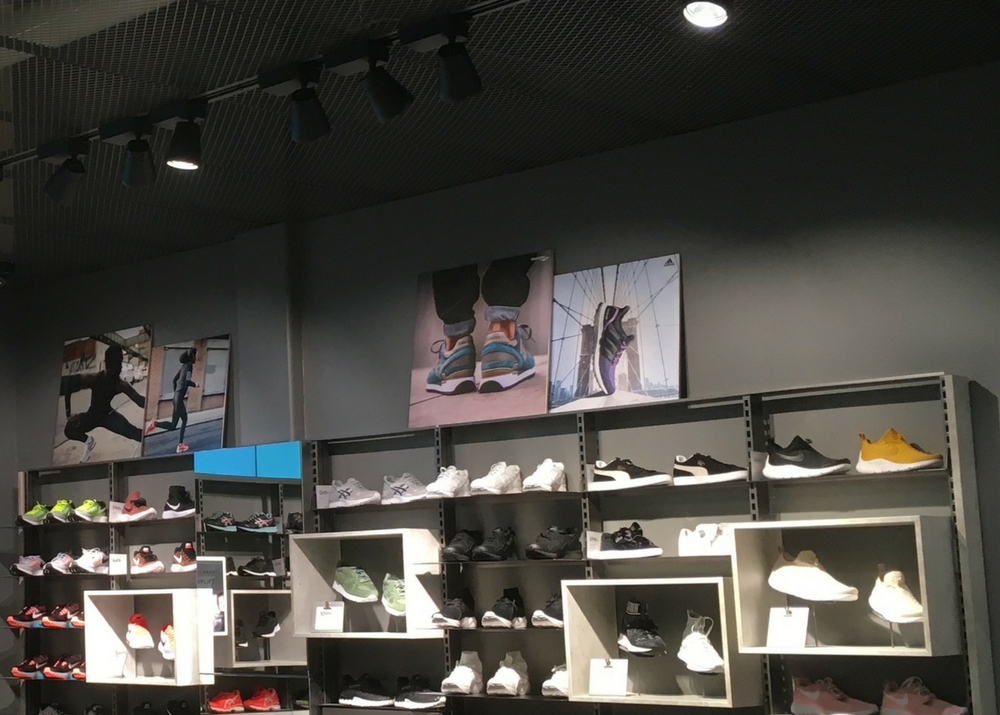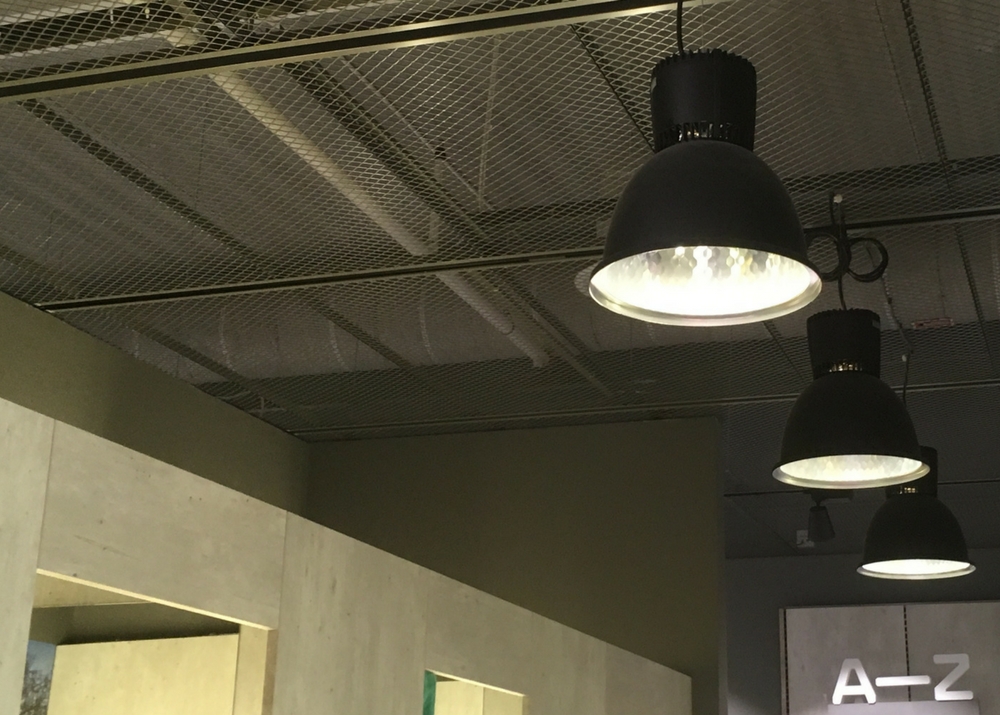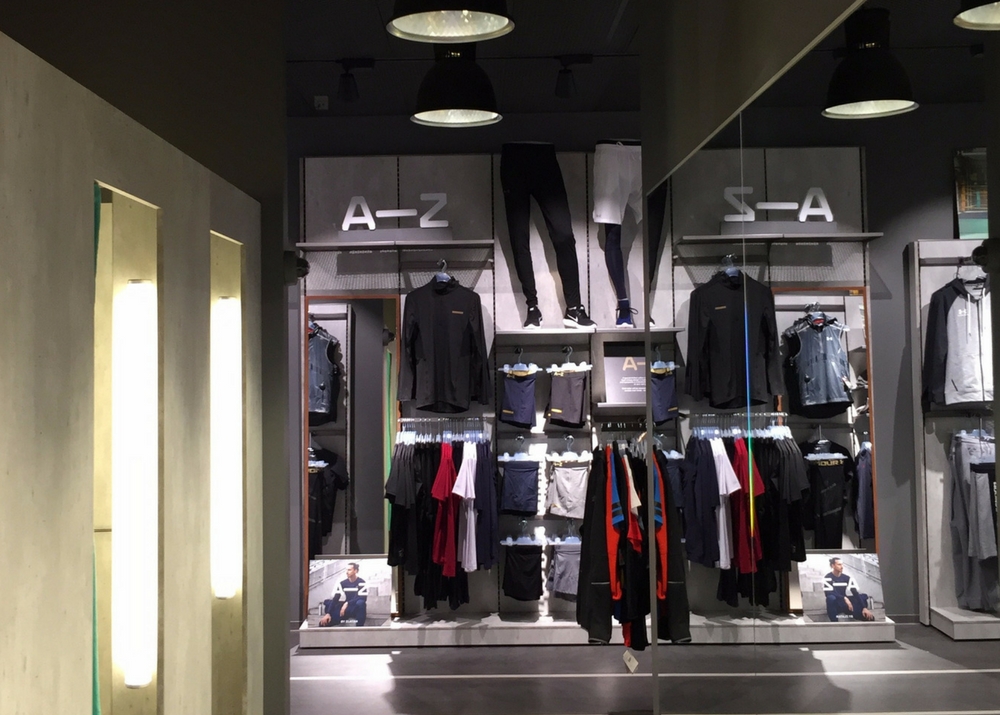 STADIUM PULSE
URBAN, YOUNG AND ACTIVE
The conceptual "Pulse" refers to both the beating heart of the body and the metropolis. The store will provide a shopping experience that few can match, with high-end products, great service, and an inspiring design meant to reflect the city. The concept called for a somewhat industrial look. To emphasize this, attention was given to the choice of materials. Entering the store, customers are met by an almost Chiaroscuro-like use of light and darkness. The store itself might seem fairly dark with materials like concrete, steel, and grey luminaires – but the products are highly visible in spite of this, thanks to skilled use of contrast.
The dark-grey ceiling and accent lighting makes this play between light and shadow only more apparent, with the ceiling almost disappearing overhead and serving as a dark canvas for the products. This particular system ceiling is a dark-grey Tego Lightline, combined with an infill of expanded metal. The latter helps conceal some structural features without sacrificing airiness. At their first meeting with Tego, Stadium already had a clear picture of how they wanted the ceiling to look – grey expanded metal with recessed power tracks and recessed linear LED lighting. The choice of lighting for most of the store fell on Tego Spotlight Intend, for accent lighting, and Tego Ledstrip35, for general lighting, both recessed into the ceiling with power tracks. LEDstrip35 contributes heavily to the overall feel of the store, creating distinct lines overhead while providing good illumination. The luminaire was developed by our mechanical design department specifically for Stadium Pulse, to satisfy all their requirements. Outside the fitting rooms we put Tego Pendant Flow, a pendant luminaire which alone provides the lighting for that specific area. They also add to the industrial look that Stadium Pulse.
Today, the main competitive edge brick-and-mortar retailers have is creating experiences for the customers, and Stadium Pulse has certainly succeeded in that. The stores are modern, stylish and confident, both in the interior design and the choice of products.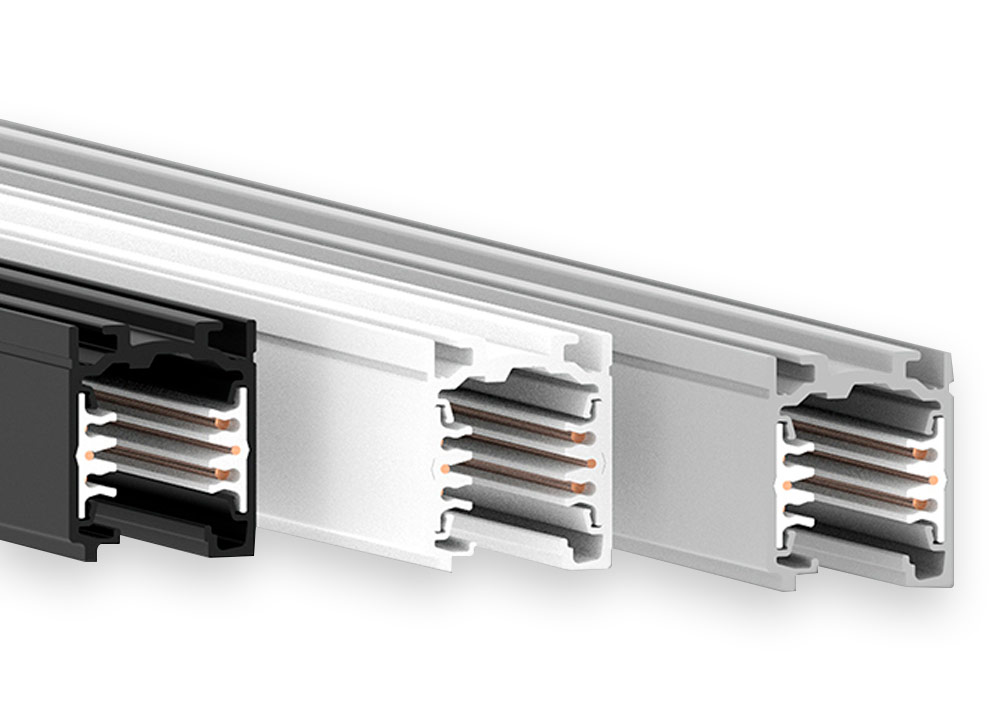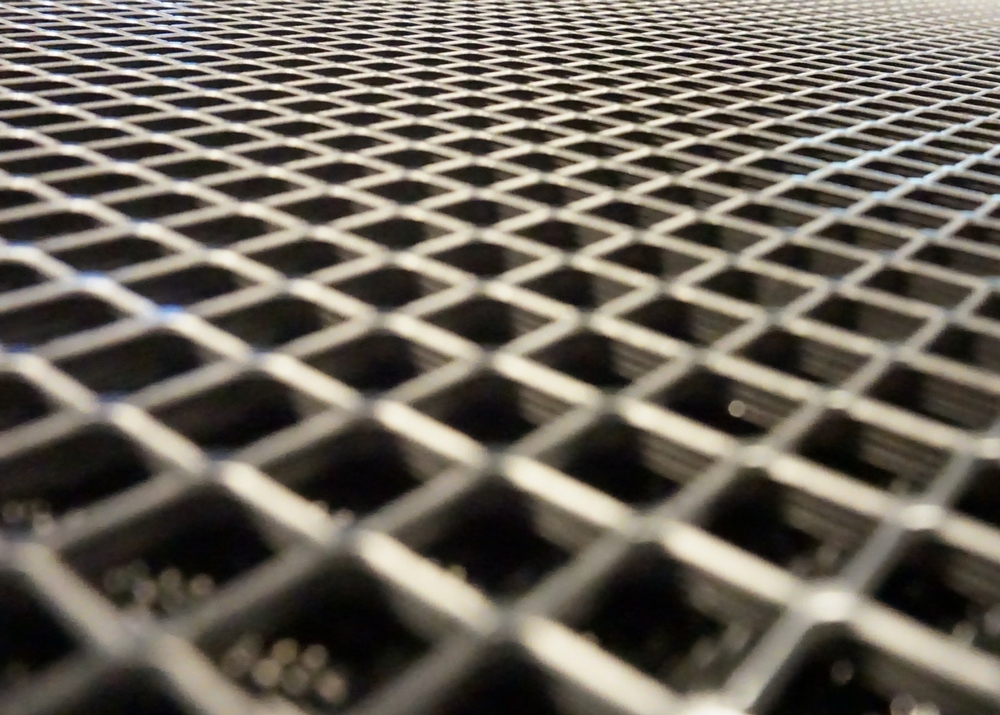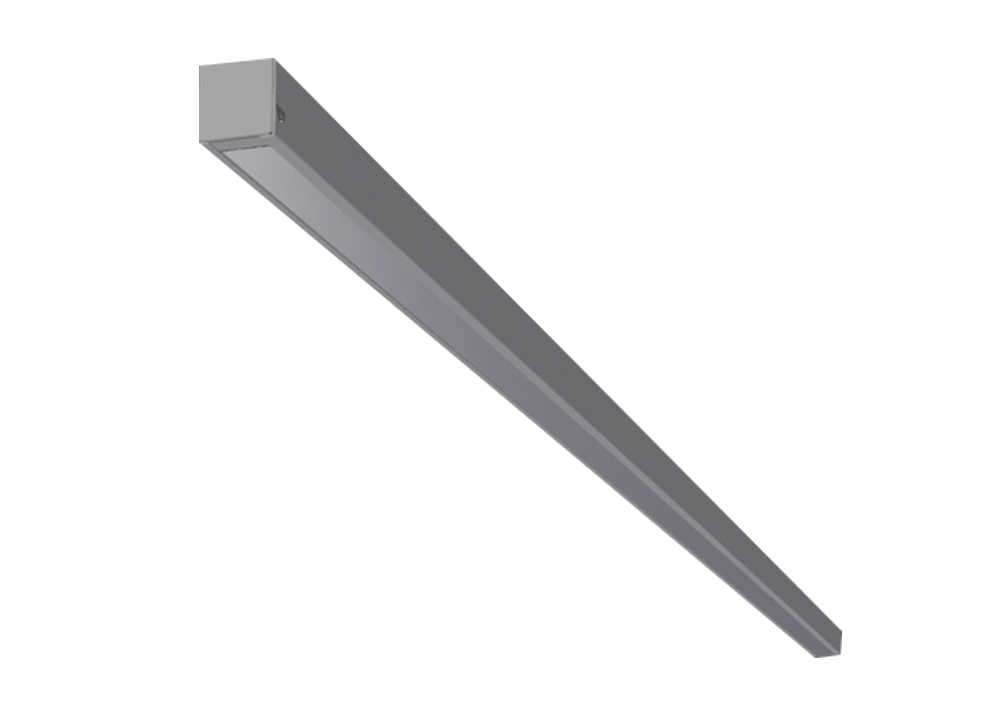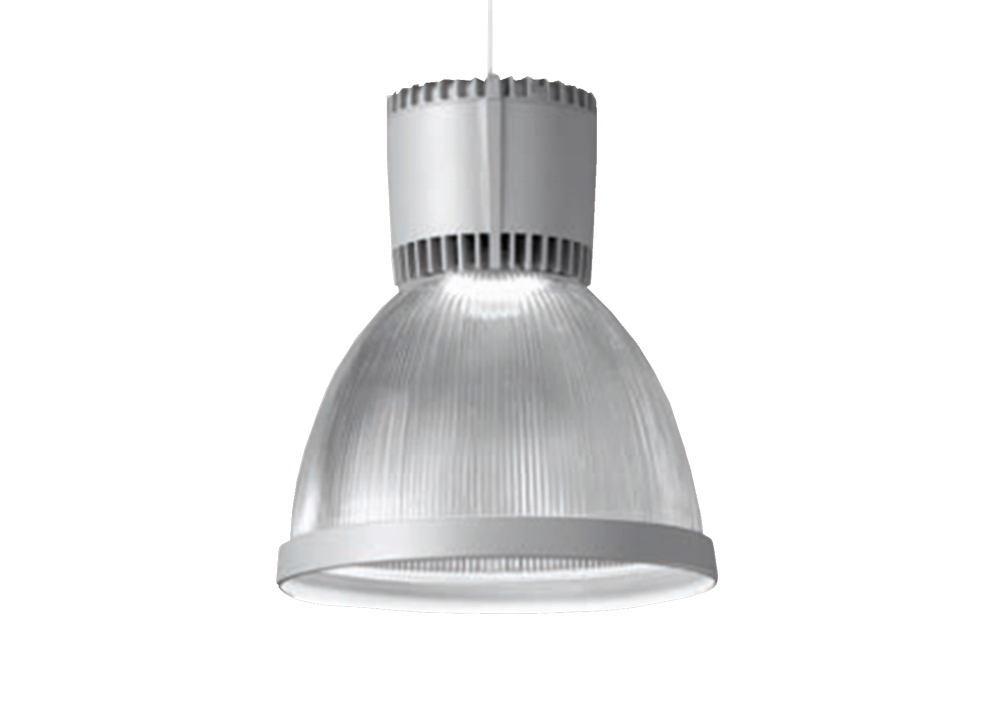 WANT TO KNOW MORE?
About us, our products or do you just have a question? Please contact us!