VUE Cinema
Today, Vue's flagship cinema is drawing crowds as it once did back in 1938, offering moviegoers a spectacular experience – both before, during, and after the show. The expectations of moviegoers on the cinematic experience continue to grow. Mediocre venues are quickly shunted aside by ones that offer something beyond the ordinary. Vue has been described as the most innovative and technologically advanced cinema chain in the industry. Vue is also the largest chain in Europe, with 209 theaters and 1859 screens in 10 countries. Eight of these venues are in central London.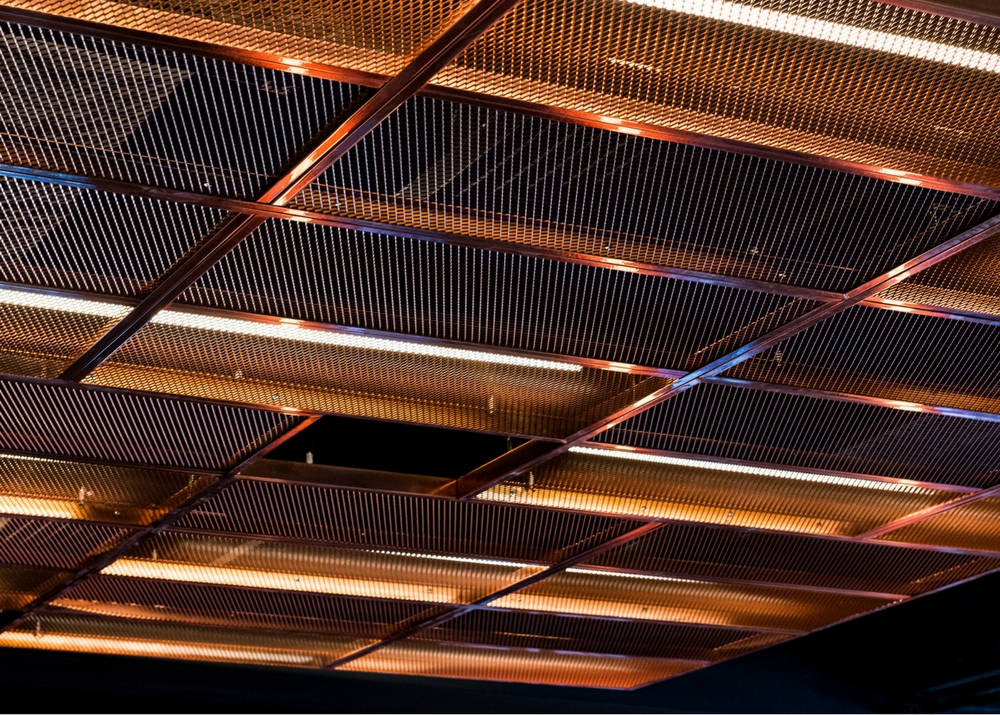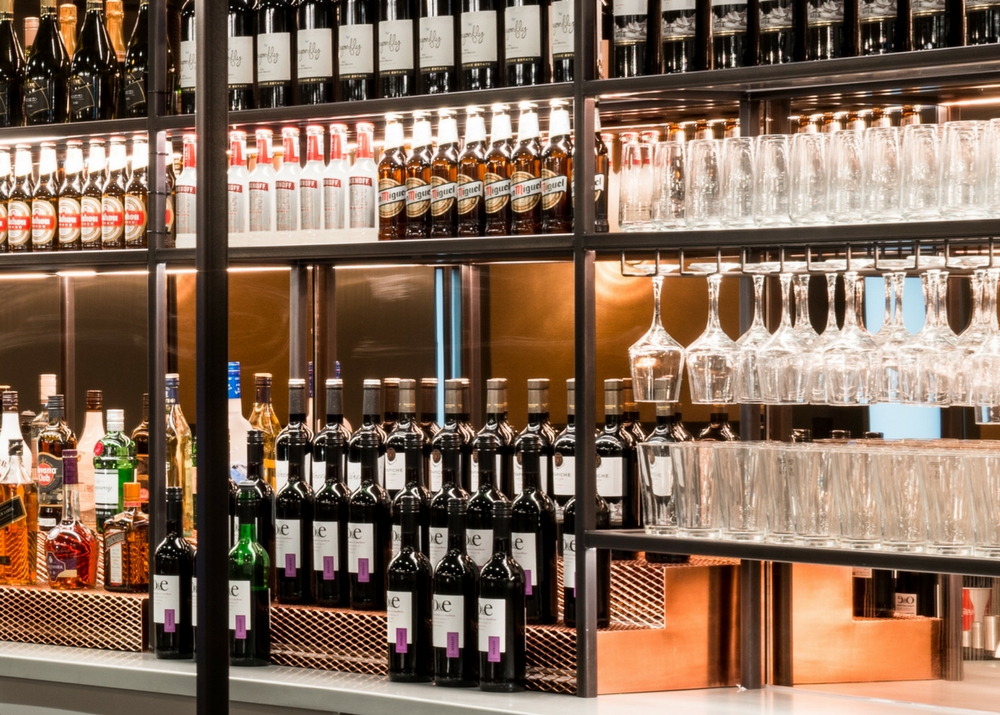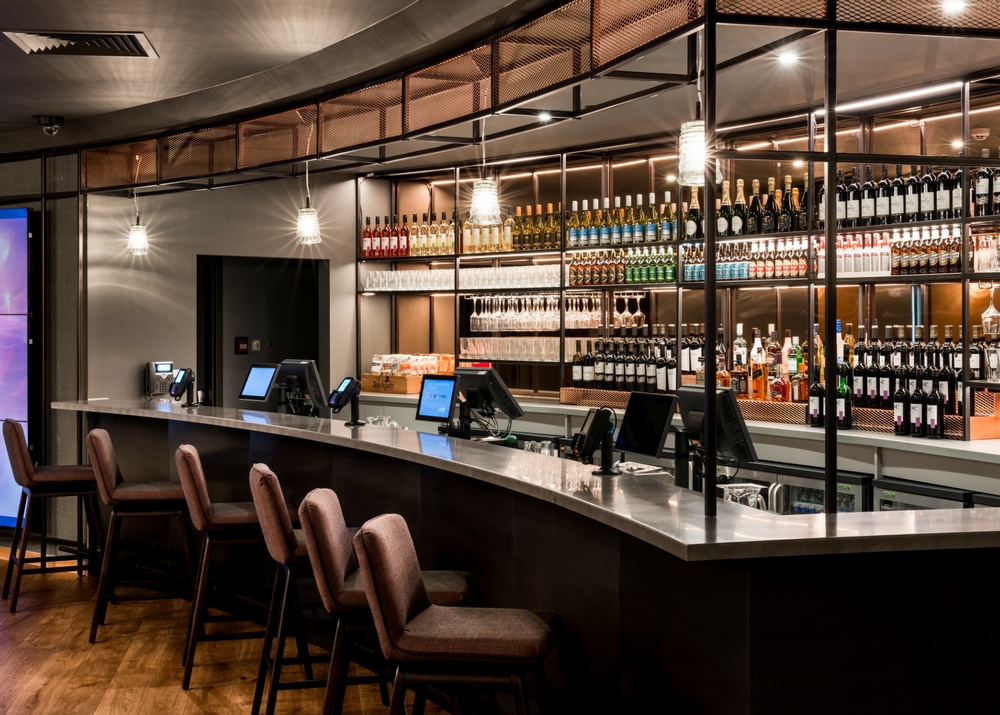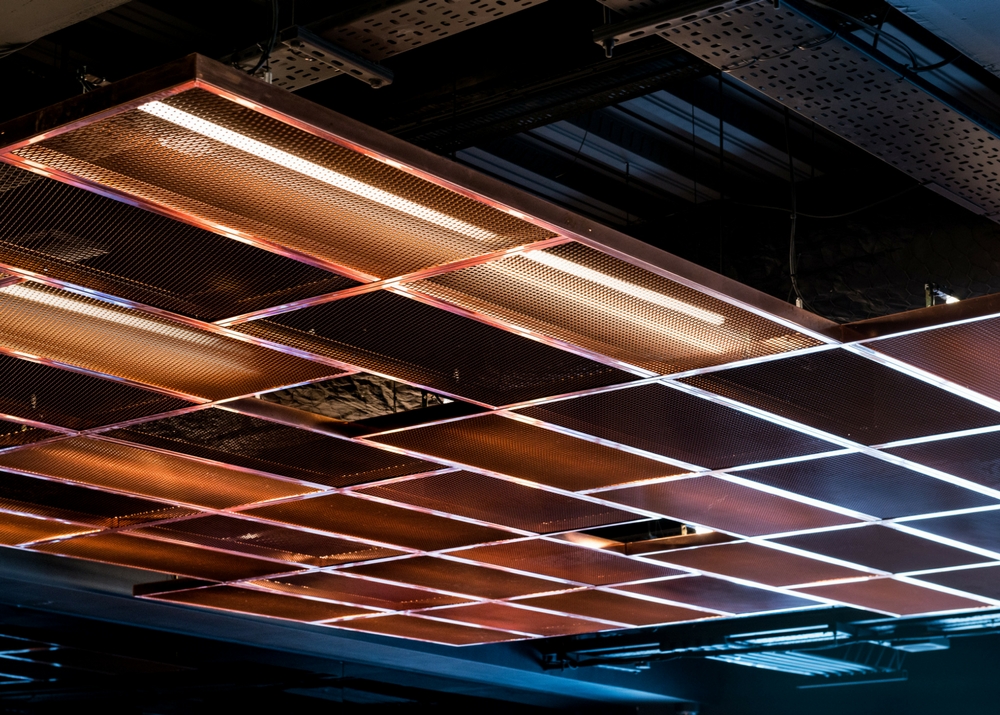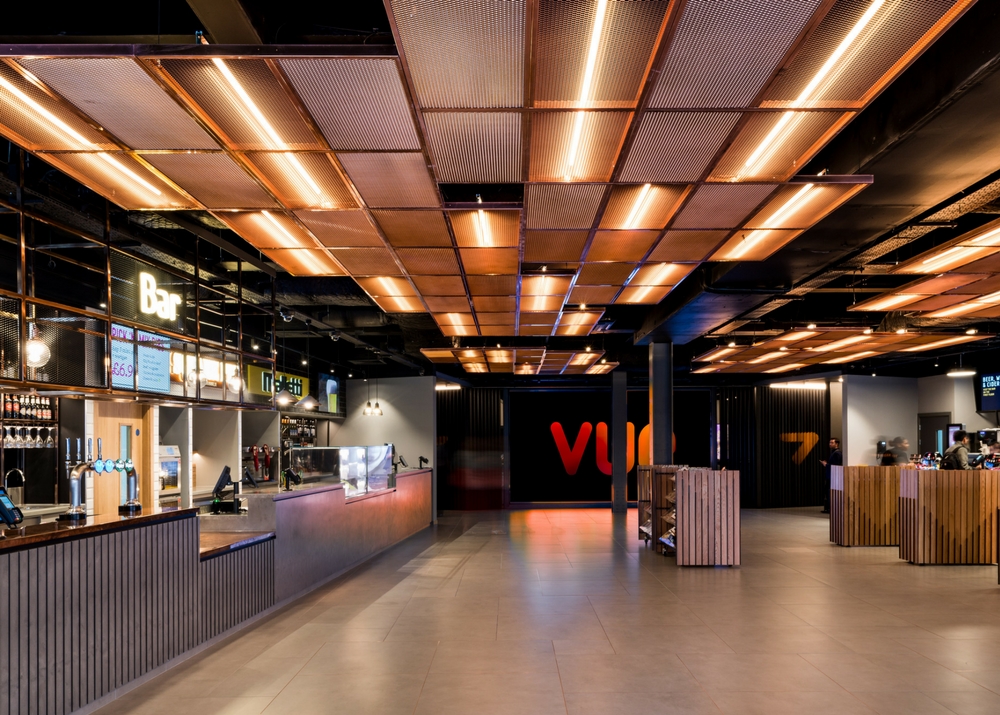 VUE
KOPPAR FÄRGAT UNDERTAK
The iconic Vue West End venue on Leicester Square was undergoing a major renovation, with the aim of creating a unique and luxurious experience. The theater, which dates back to 1938, was to regain its glamorous past, while retaining a modern expression.
Vue have applied themselves admirably to enticing customers. The auditorium itself has clearly been a focus, with the sound and image being of the highest quality. The 1385 seats certainly haven't been neglected, with adjustable leather seats and extra-wide seating – seating so comfortable we're told customers are reluctant to leave once the credits roll.
A lot of time and effort has also been spent on the foyer, a relatively dark and cozy space with measured décor. The colours mirror the Vue visual brand, and the base colours of dark grey and warm wood are accentuated with eye-catching trimmings in orange and copper.
The ceiling in the foyer is something to behold. Here,  use was made of copper-coloured metal mesh placed in a staggered pattern to create a visual effect. Above the mesh, linear LED lighting accentuates the unusual material even further, with added effect arising from their reflection in glossy wall-panels. The copper theme is repeated elsewhere in the décor, but is at its most eye-catching in the ceiling, which sets the tone and ties the details together.
The metal mesh also sees use at the bar, which is girded by a strip of copper caging, with the display racks behind also being made of the same material. The counter of the bar itself is made of patinated copper. The copper again returns on signs and escalators.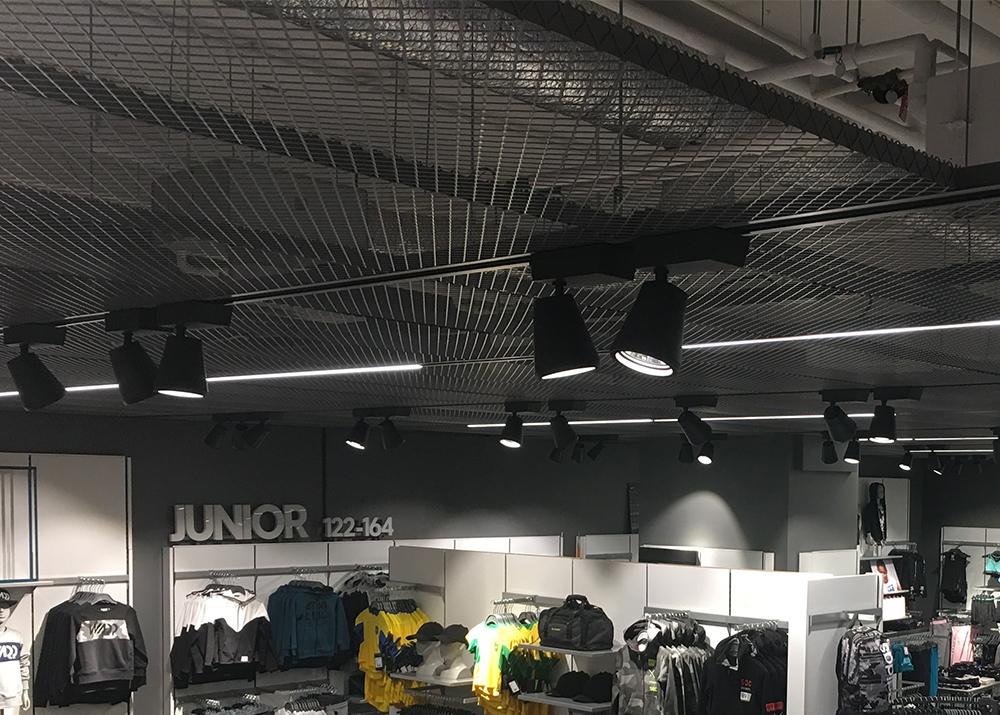 WANT TO KNOW MORE?
About us, our products or do you just have a question? Please contact us!