Woolworths
Woolworths Marrickville Metro has been refurbished and renewed with a  focus on customer experience and how the customers prefer to shop. With inspiration from all over the world, the store was designed with the local customer in mind to create this next generation grocery shopping experience. The result is a rustic yet future-proof design with a real community spirit.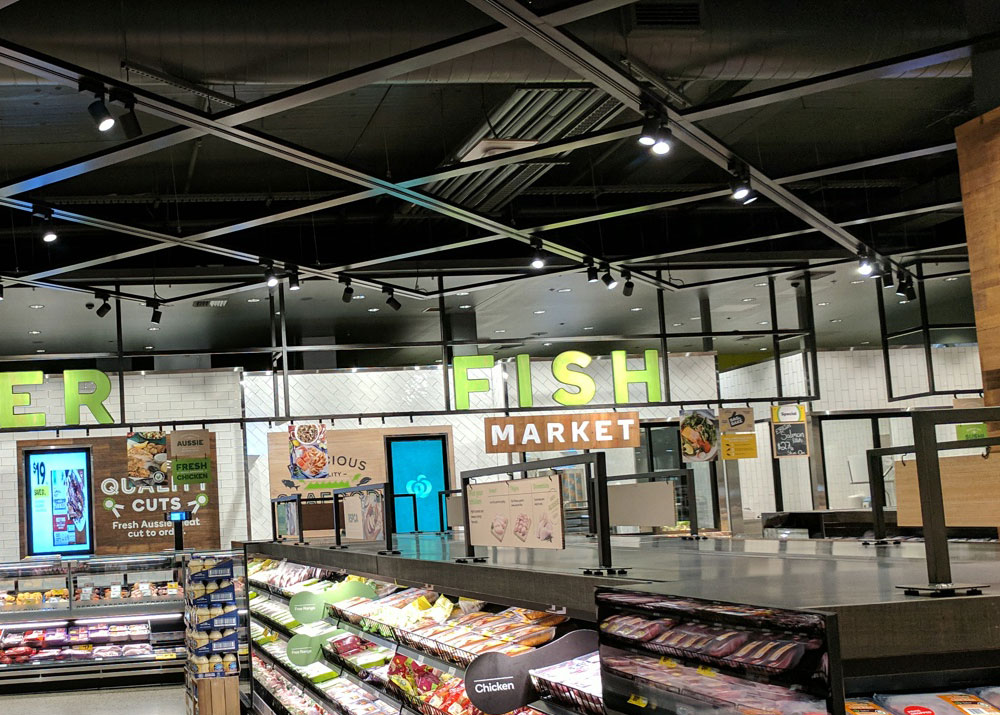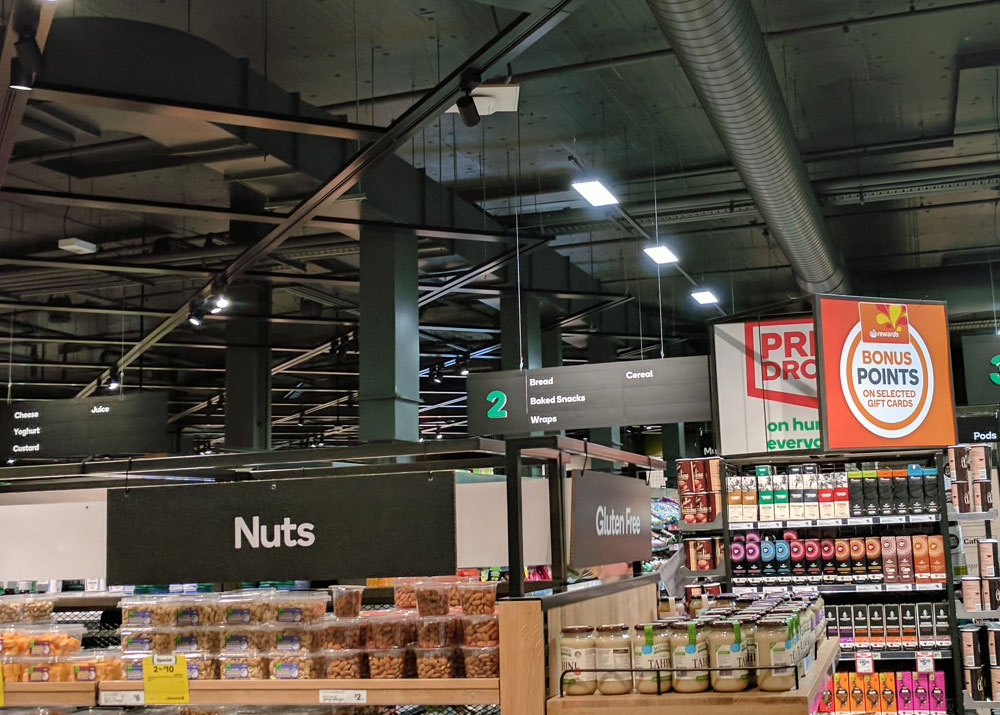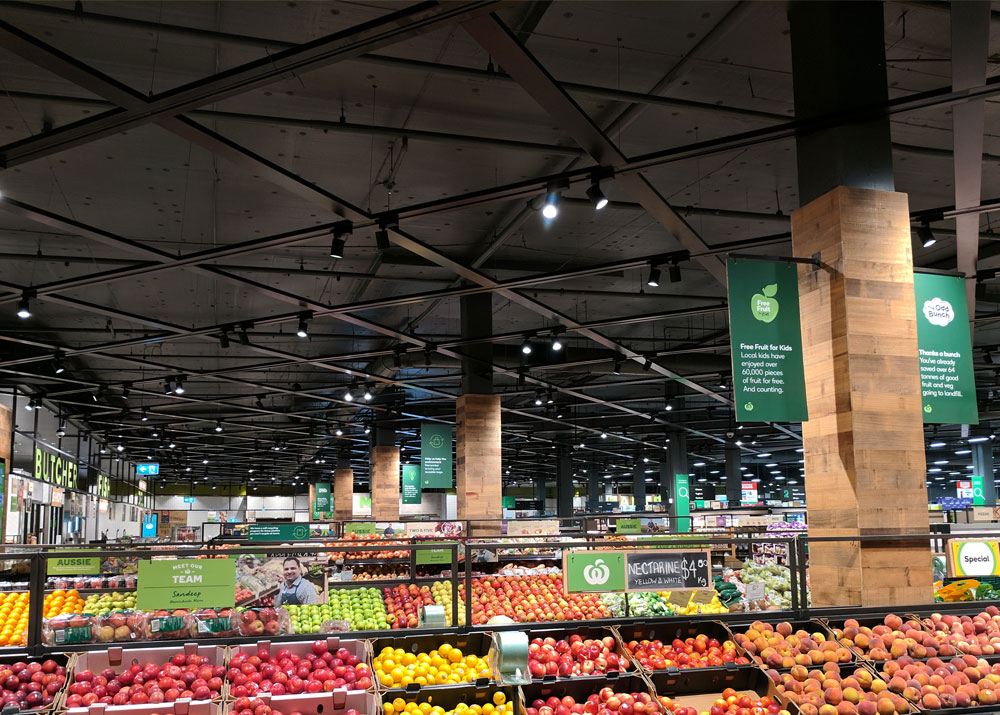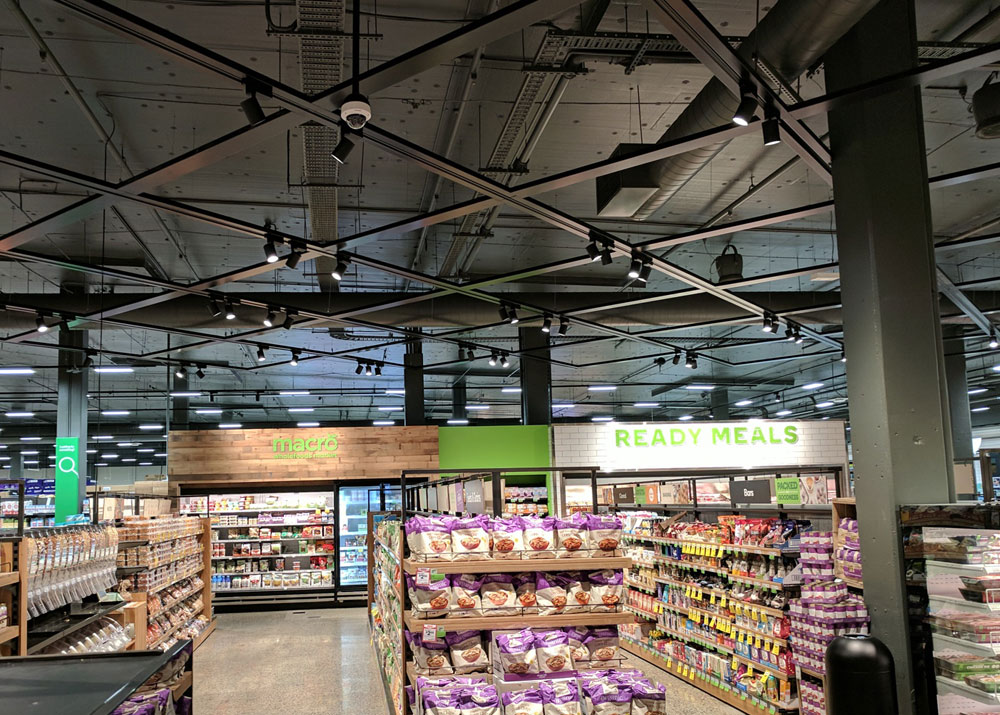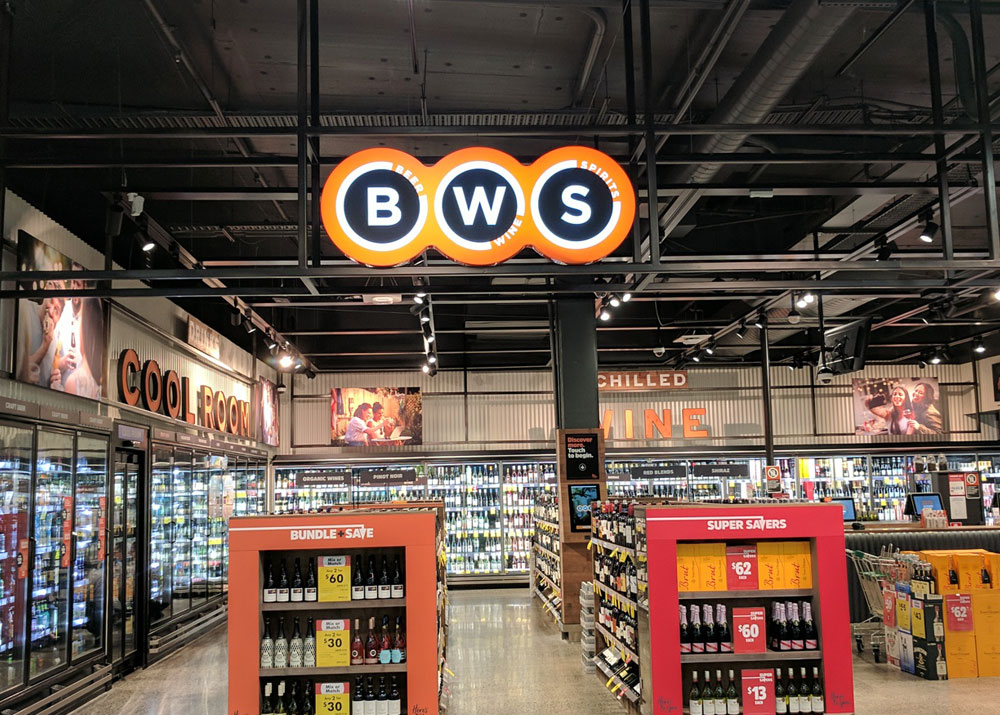 WOOLWORTHS
A DARK AND DRAMATIC CEILING
The store is now offering everything from a flame-roasted chicken, a cheese cave, a full production bakery including freshly-made artisan bread, a new and larger range of fruits and vegetables, in-store butchery and fish market or why not peruse the macro wholefood market aisle with over 200 certified organic lines.
Support for local producers is also a focus, and they are also committed to reducing their impact on the environment and operating their stores more sustainably. One of those steps towards that goal is to fit the store with LED lights to reduce power usage.
Tego delivered a flexible retail ceiling in dark grey, 160-40 channel system with U-channels made for recessed power tracks. The design of the retail ceilings combined with the new possibilities to work with lighting and displays helped increase the visitor frequency and in-store sales.
Tego is proud of being a partner to Woolworths.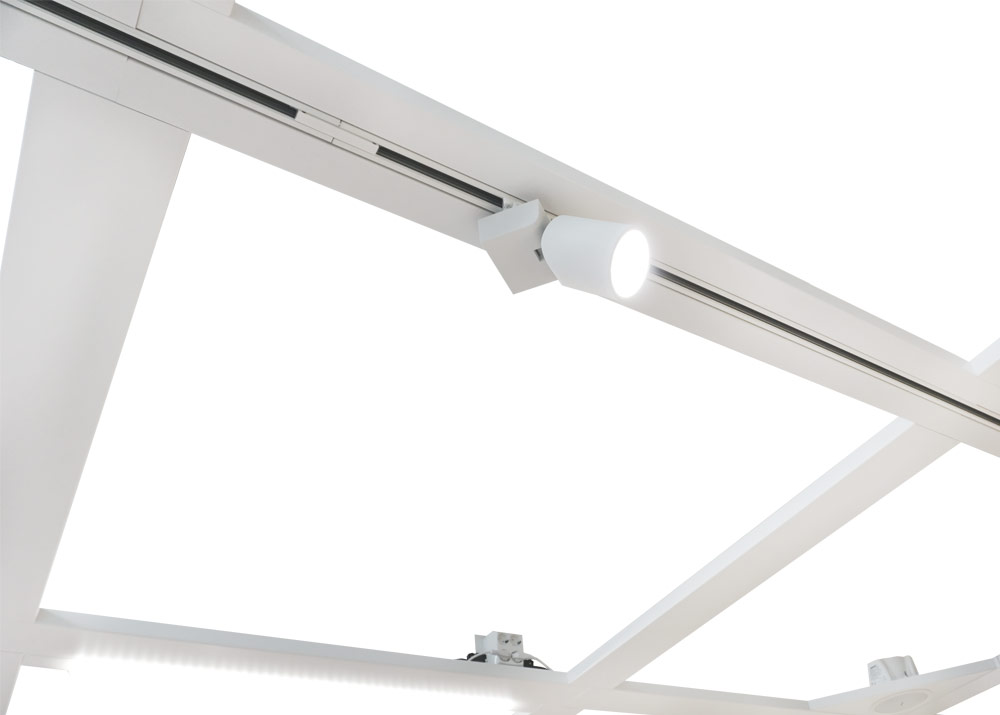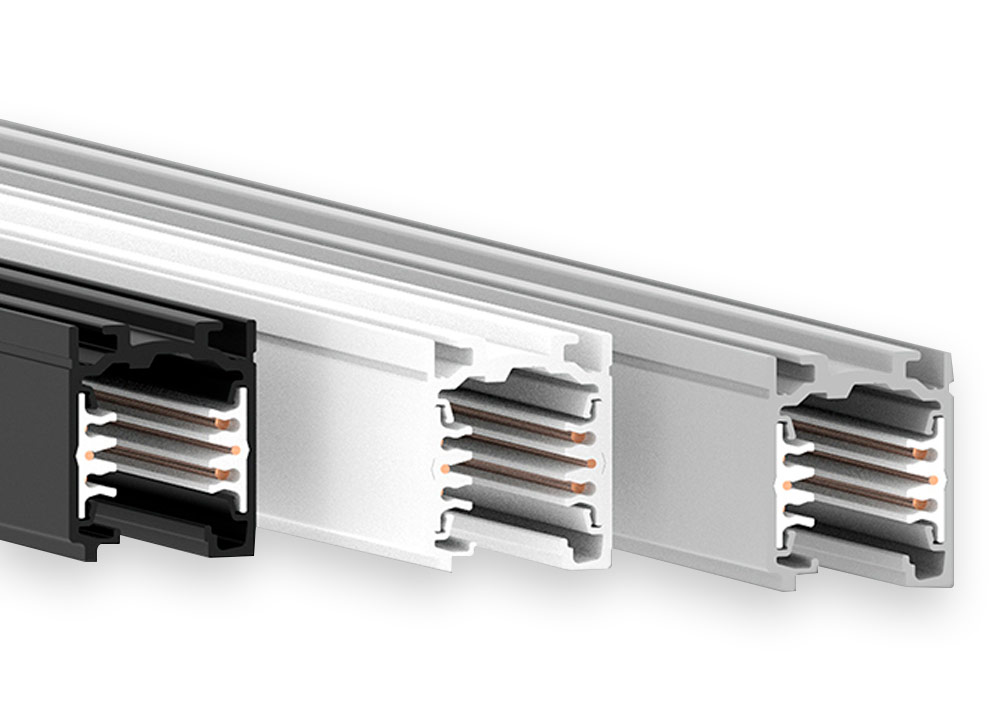 WANT TO KNOW MORE?
About us, our products or do you just have a question? Please contact us!