The best of both worlds – the ceiling that combines an appealing look with great features. Lightline gives a dense and stylish impression and through the openness of the filling material, sprinkler systems can be placed above the ceiling while concealing other installations and ventilation.
FLEXIBLE
Adapt to your needs
Lightline is an innovative system that gives you the ability to attach and move lighting and communication in a simple and flexible way.
COLOR
Create with color
Lightline comes in standard color, but is available in several other colors. Create different themes and the right mood with different colors. Contact us and we will tell you more and can make suggestions.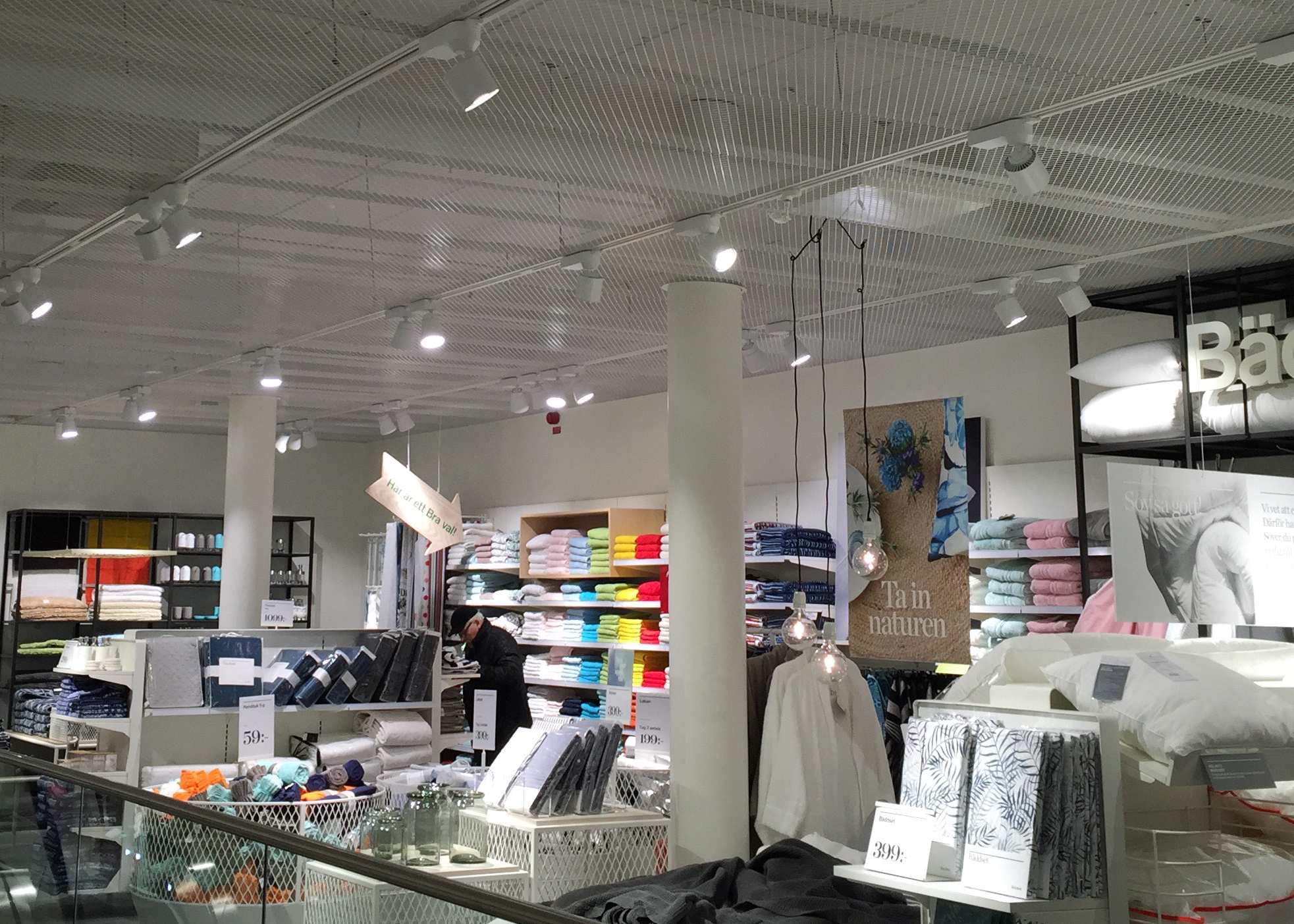 REDUCE, REUSE, RECYCLE
Lightline and the right knowledge gives you the opportunity to get more with less
We at Tego are aware of today's acute climate problems and our own role in this. We are concerned about the next generations and therefore work on the basis of the three 'R's' of the environment. Reduce, Reuse, Recycle. New technology, our panel ceiling and the right knowledge give you the opportunity to get more with less. Replace traditional lighting with LEDs, place luminaires only where needed, change the light level according to activity and when the need changes, do not tear down everything. Change and replace parts.
Standard color White NCS 0500. Gloss 30-40. Other colors available on request.
Easy-care surface. Dust dry or clean with a slightly damp cloth and a mild soap solution.
Connected to wall, freely suspended
Hat profile, adapted for recessed 3-phase power track.
Width 82mm
Height 36mm
CC 1800
Class A1. Non-flammable material.
Ceiling openness excl accessories
CONTACT
WANT TO KNOW MORE? CONTACT US!