Sustainable Ceiling
There is a focus on sustainability when architects choose to maintain and develop an existing solution towards something modern and better. Creating something new but harnessing the existing. Tego's suspended ceilings are sustainable, easy to change, improve and adapt to the different needs the customer may have.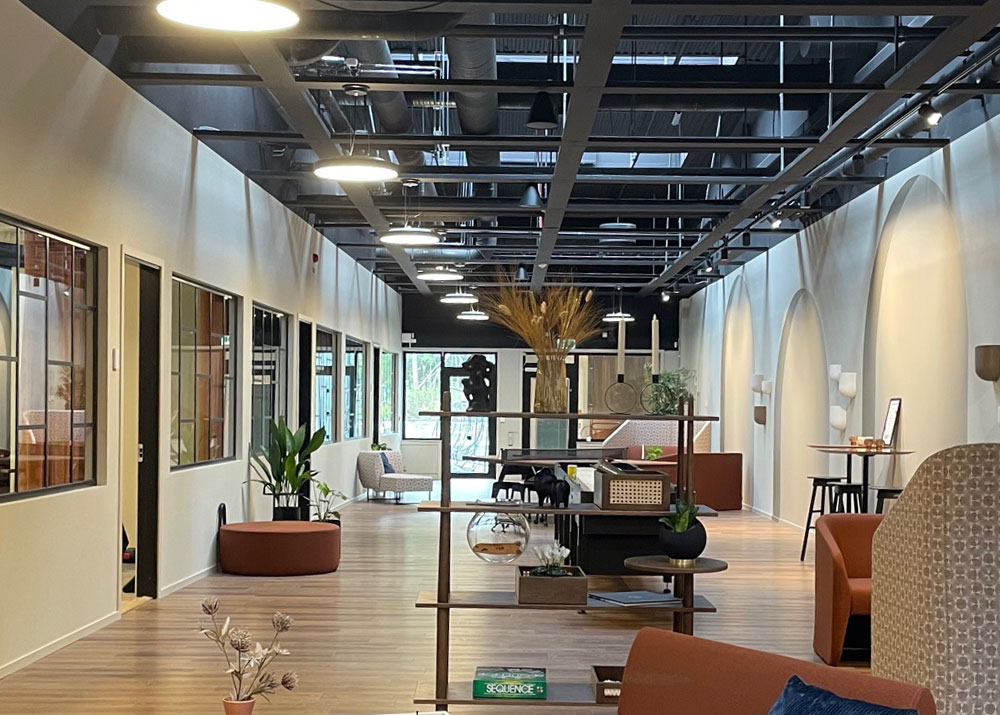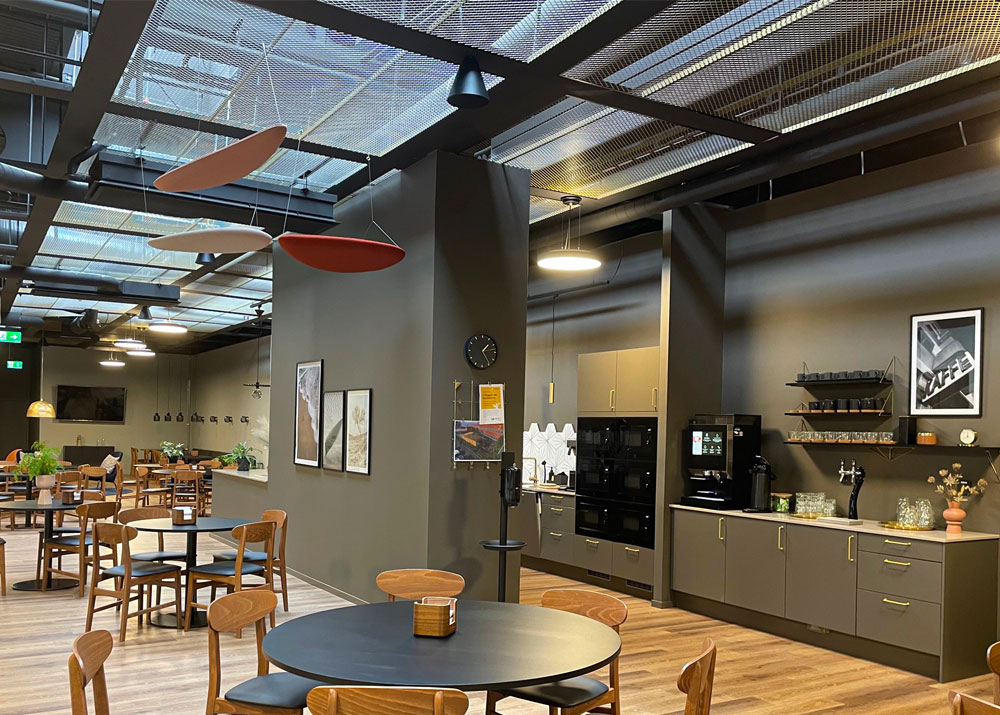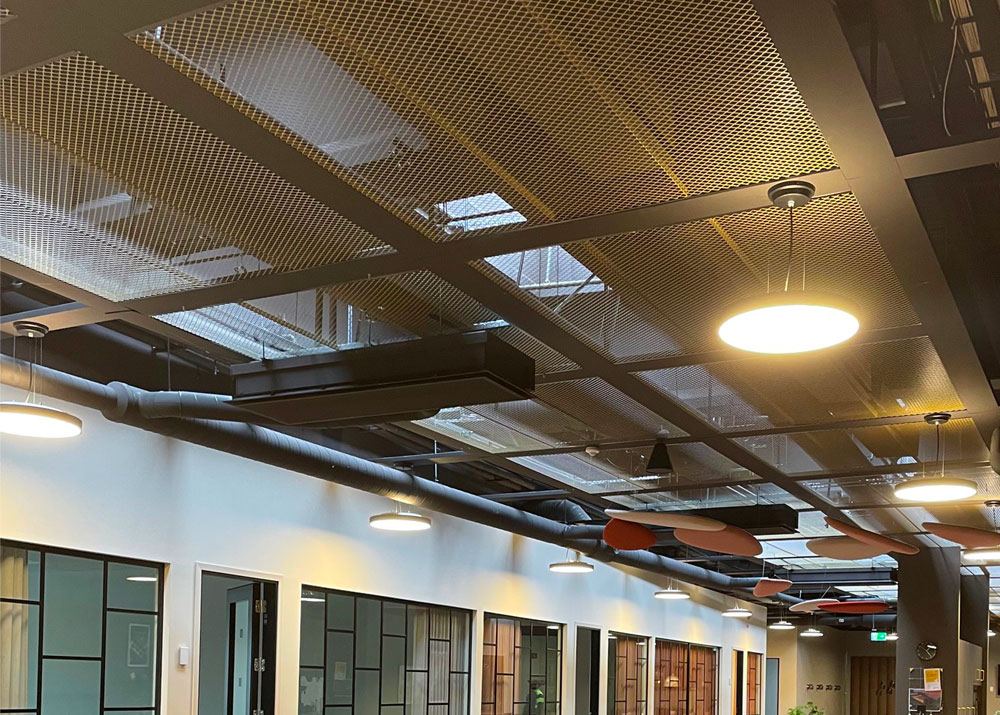 SUSTAINABLE CEILING
SO MUCH BETTER
In a project in Gävle, they chose to keep the industrial feel from a former production facility to create areas for municipal activities, a gym and an office hotel.
The existing Tego System suspended ceiling is over 30 years old but looks like new. Our ceilings are durable, adaptable, easy to complement with new products and are easy to move and change as needed or wanted.
In the office hotel, the existing ceiling was supplemented with additional Tego System suspended ceiling and expanded metal as filling material. The suspended ceiling was painted black and the expanded metal is in gold, which gives a slightly softer and warmer impression.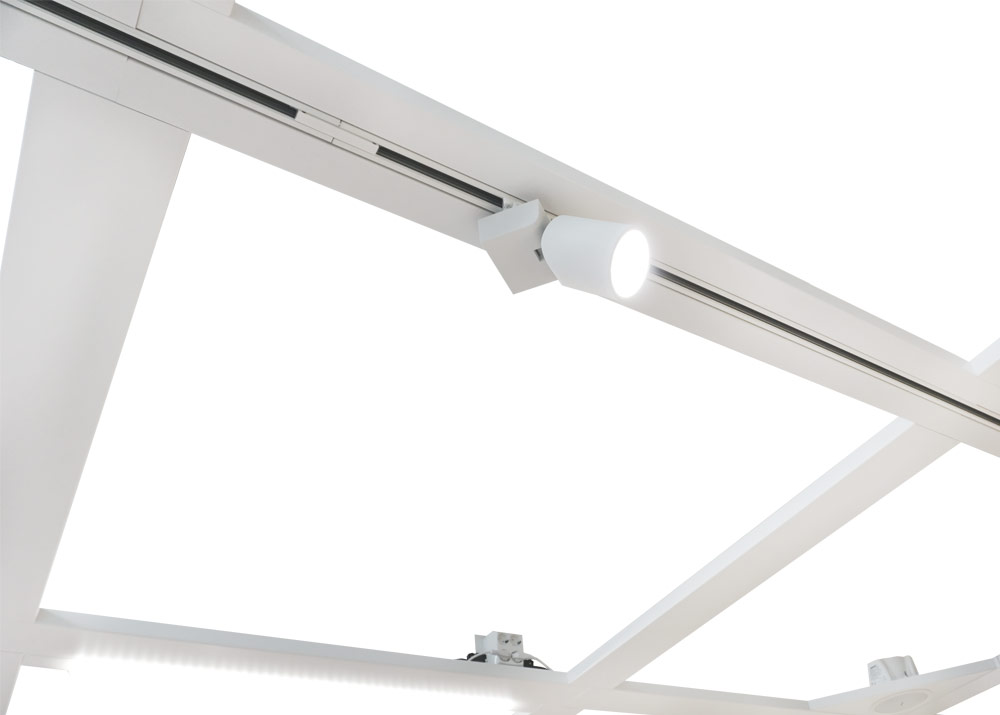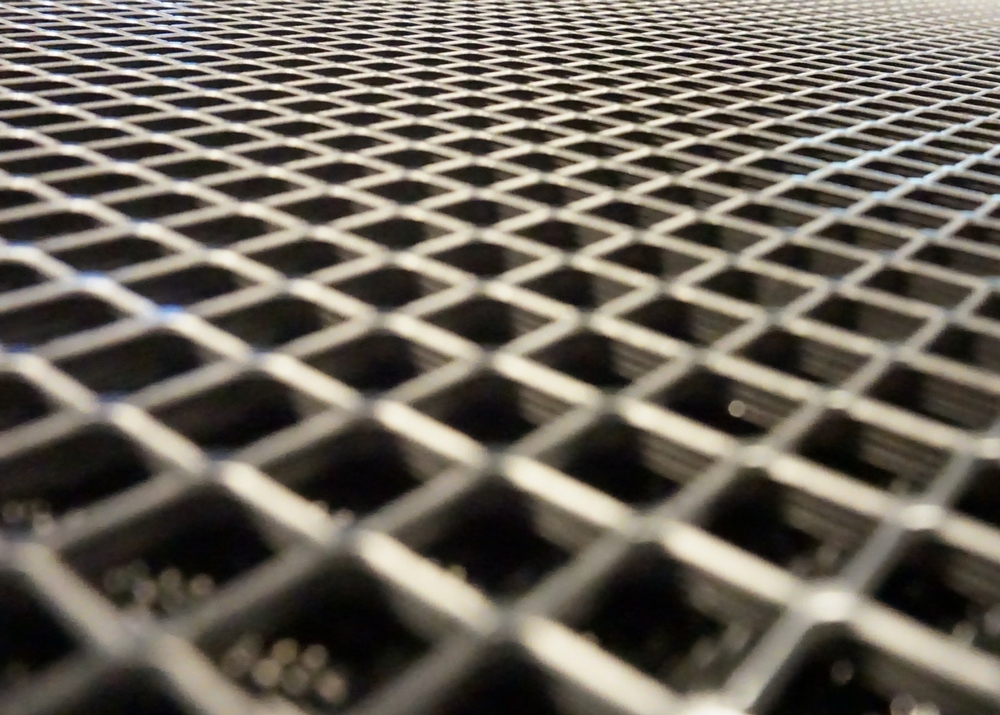 WANT TO KNOW MORE?
About us, our products or do you just have a question? Please contact us!