A floating ceiling – with infinite possibilities
Tego System ceiling 100-80 was chosen for this UK project in white powder-coated steel sheet with each module being 1800x1800mm. The whole ceiling is free hanging and with the dark sprayed out void above the suspended ceiling it feels like the ceiling is floating.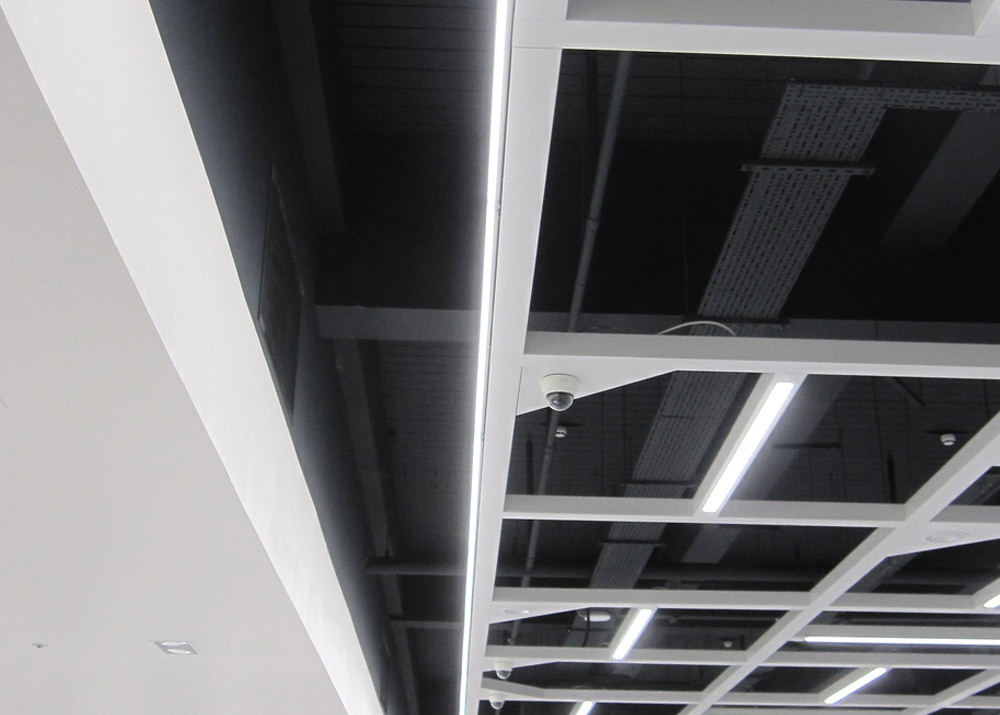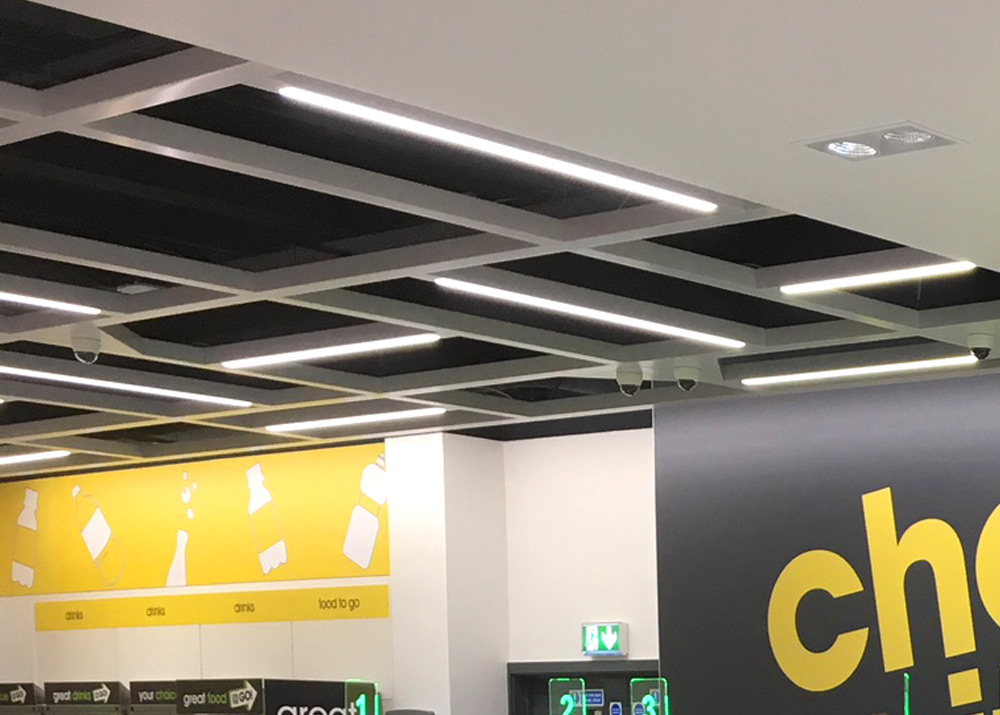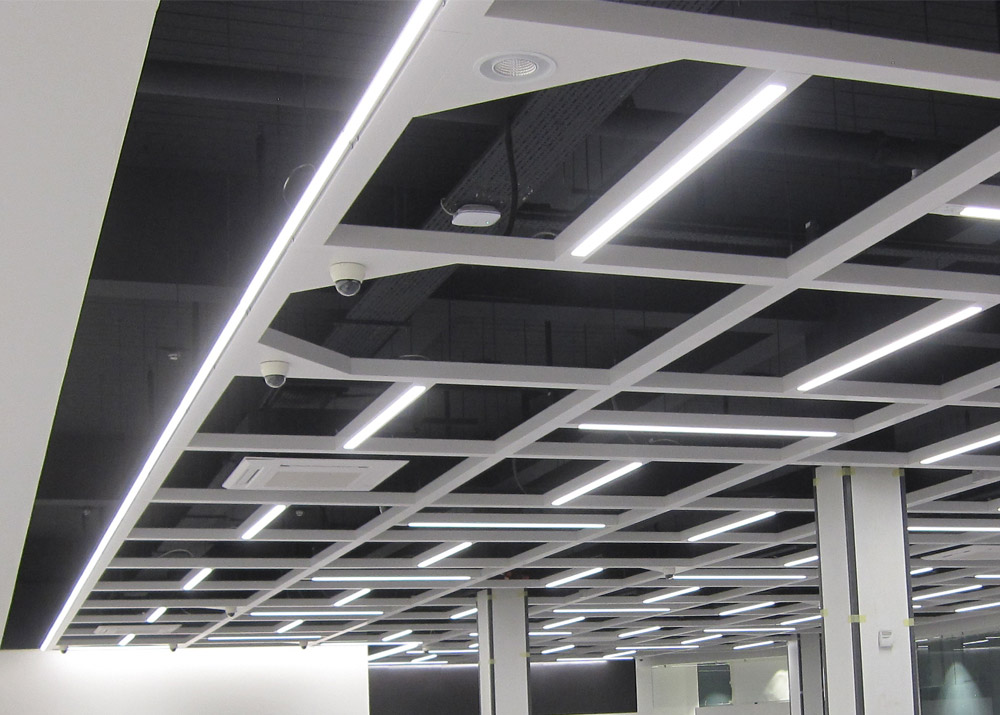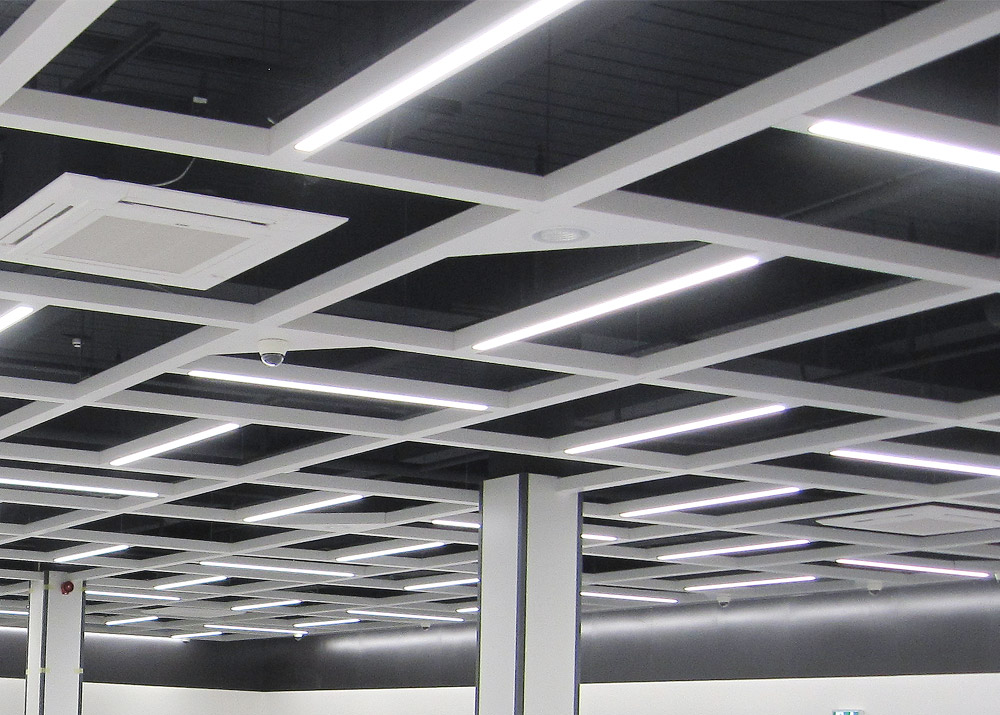 A FLOATING CEILING
FLEXIBLE AND FUNCTIONAL
The general lighting consists of adapted profiles with cut-outs for the chosen luminaires, as well as LED strips which were placed along the outer edge of the ceiling. This enhanced the feeling that the ceiling is floating. To achieve total flexibility with the effect lighting the customer chose to go with movable power tracks. The power tracks were adapted to the size of the modules, they are both movable, flexible, and also function as drop points for power for temporary and permanent activities at floor level.
Tego System Ceiling acts as a carrier for supply, connection, network cabling and etc. this enables the corner pieces to function as flexible and movable installation surfaces for speaker systems, emergency lights and CCTV. Display clips are used for customer guidance material and marketing in the store.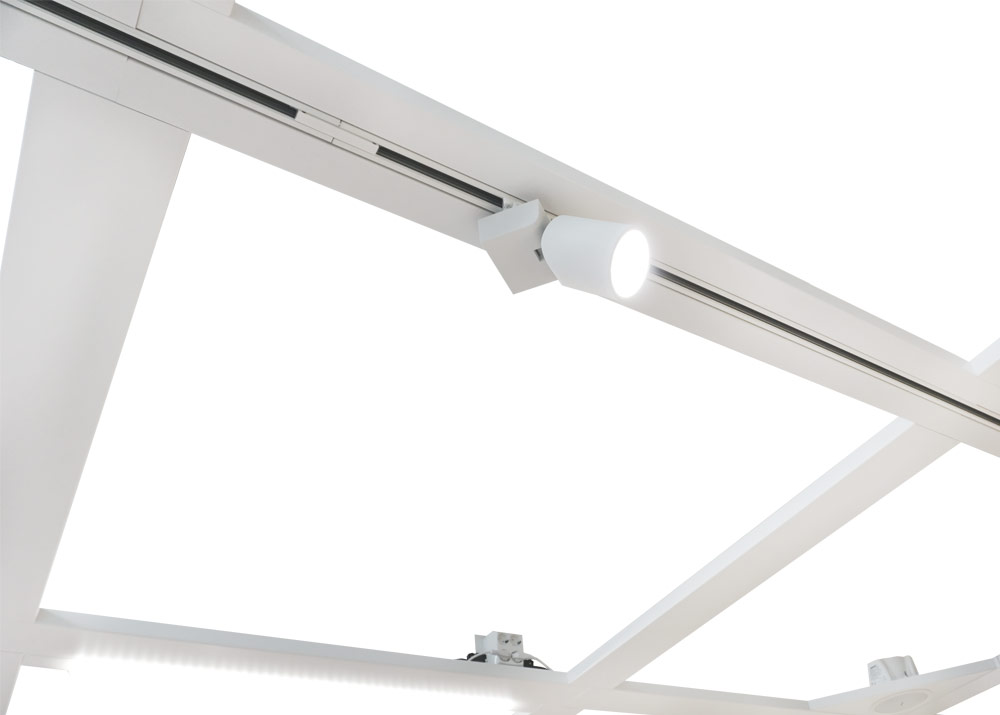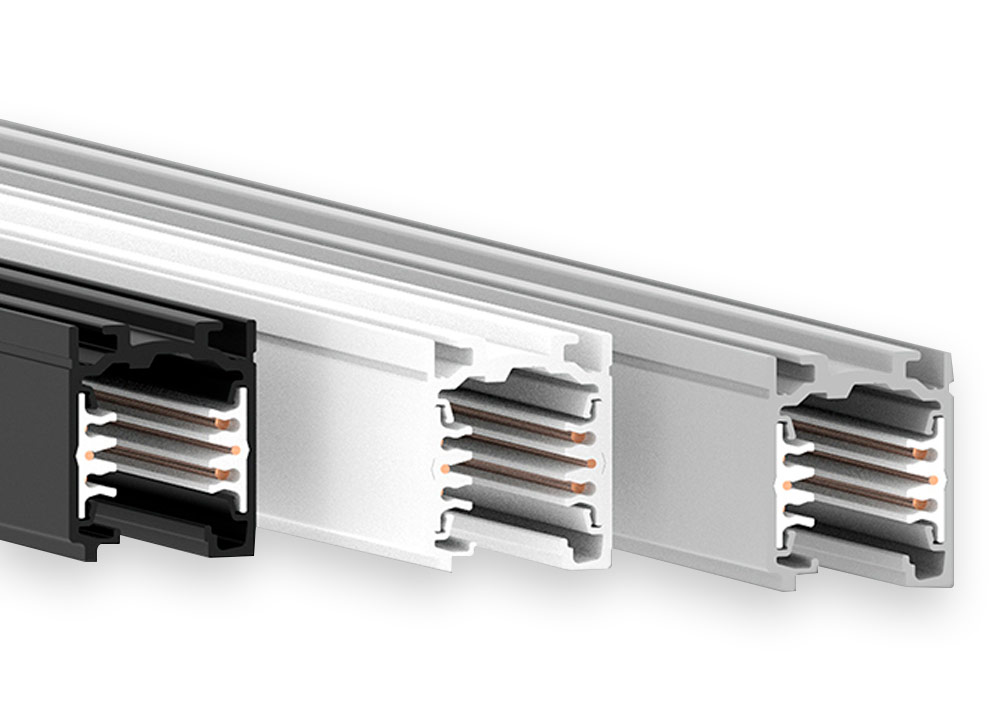 CONTACT
WANT TO KNOW MORE? CONTACT US!