Using your staff as Visual Merchandisers
At Tego, we know that shoppers today expect to be inspired by the stores they visit.
Many of the largest retail brands today have full-time Visual Merchandisers that focus exclusively on understanding how and why customers react as they do. This understanding is then put into practice in the physical retail environment.
In the past, there might've been good reasons to have a team in charge of signage and displays. But, with the right tools and flexible solutions, regular staff can handle the creative and always ongoing work of reorganizing signage and product displays to fit the local circumstances  – in short, what matters most to the customer experience.
The staff must have a basic understanding of consumer behaviour and how people respond to colour, shape and perspective. The artistic leanings and interest for it are nearly always found among staff if you ask – and if you come up empty at first, we can help: we wrote a booklet about it!
The means to unlocking this creativity and enabling staff to reshuffle the space as needed is the tools and solutions we provide. Lighting, guidance, and other accessories should be easy to move around to keep up with events and seasons.
Today many retailers have realized this, and use flexible systems.
TEGO PRODUCTS ARE EASY TO WORK WITH
Our system ceilings function as foundations for lighting, audio and accessories that staff can easily move around themselves, to create a more dynamic retail space. If the wares you sell are equally easy to move around, creativity is the only limit on creative arrangements.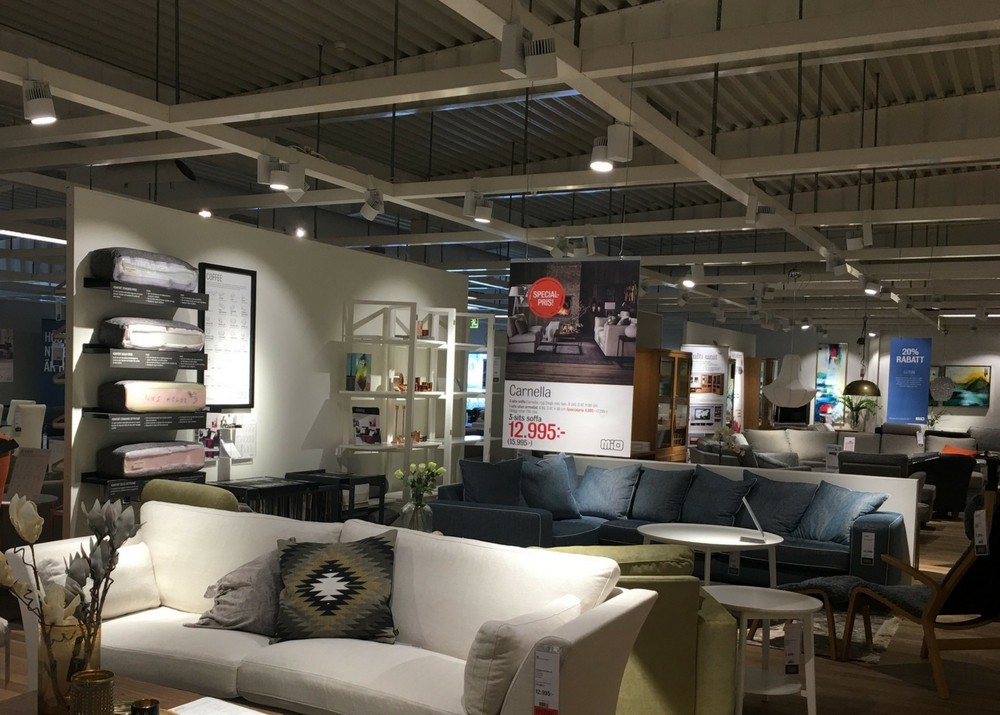 Hook-on spotlights are attached to ceiling channels, and can be easily moved and aimed.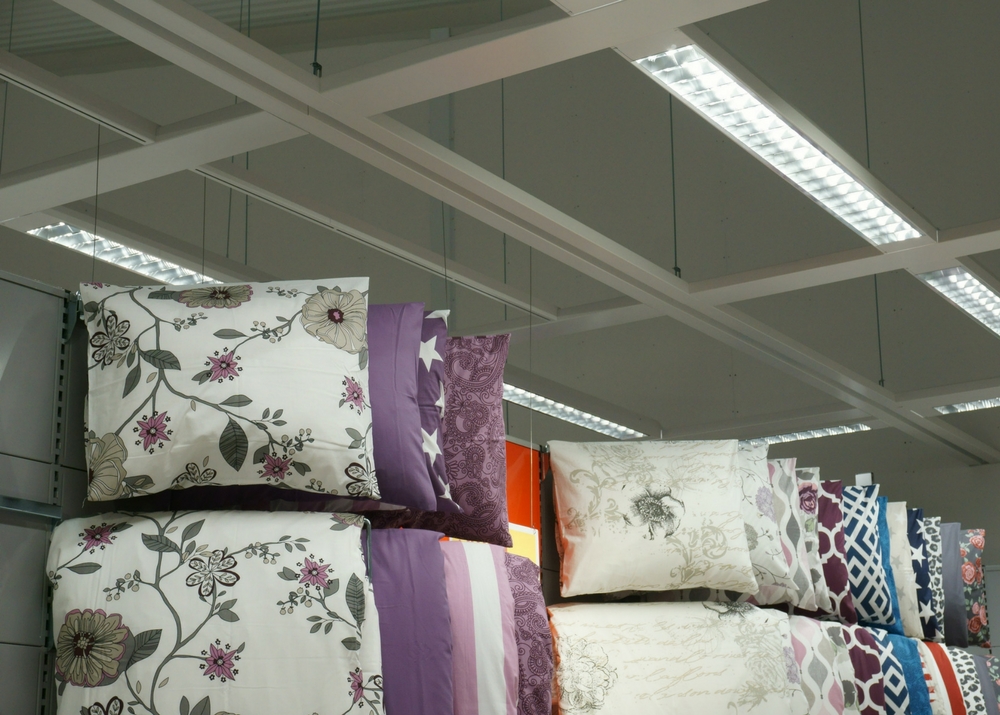 Tracks designed with the ceiling in mind make it easy to hang up signage and lighter merchandise.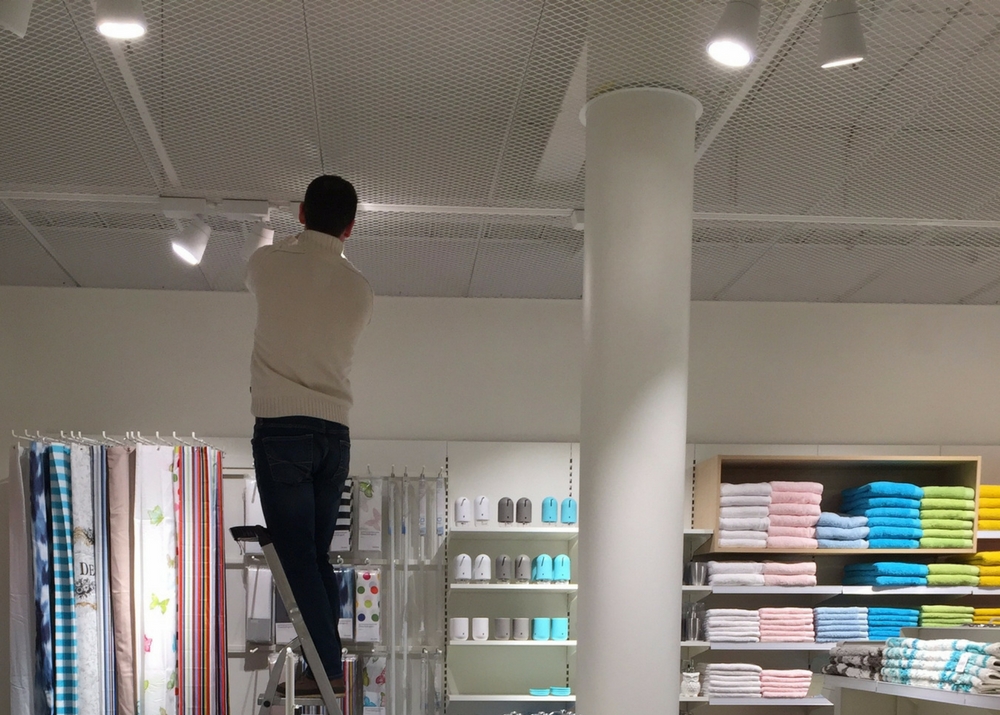 Simple tools make it simple work for staff to make necessary changes.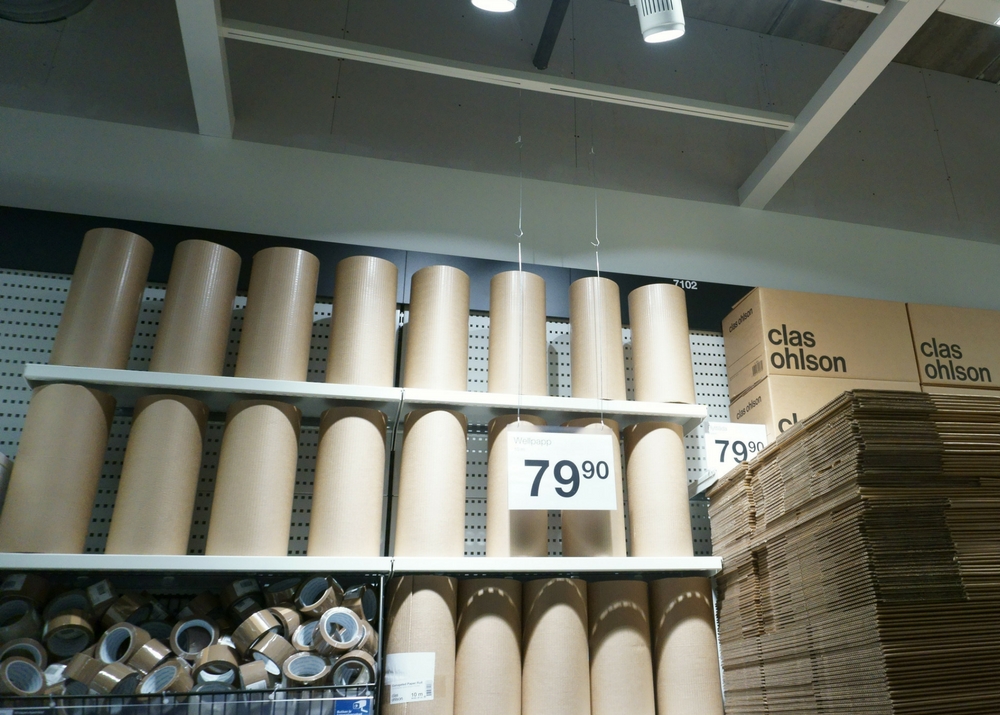 WANT TO KNOW MORE?
About us, our products or do you just have a question? Please contact us!