The Tego Roundline Control Unit is mounted on the wall and sends instructions to the RF-plugs in the heaters.
It's placed within 10 meters of the radiator(s). The decorative frame is customizable and is available in several colours.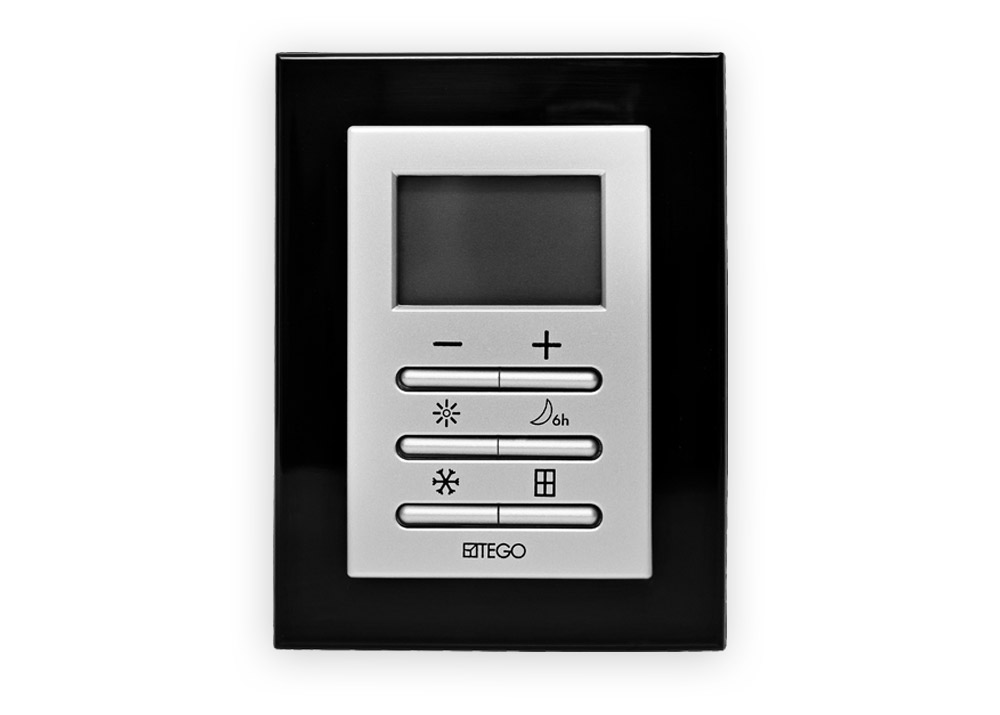 Move the arrow over the image to see the Tego Roundline Control Unit from the side.
THERE'S A ROUNDLINE FOR EVERY NEED
WANT TO KNOW MORE?
About us, our products or do you just have a question? Please contact us!