Roundline "slave" radiator
Radiator without a thermostat
This particular model comes without a thermostat and is meant for use with wired central control systems. Not to be confused with Roundline Reco, which
does
have a thermostat which can be controlled wirelessly using a wall-mounted accessory.
It has the same safety features as the other Roundlines, such as an overheating failsafe and low surface temperature.
Has a smooth front, with the power switch on the right-hand side.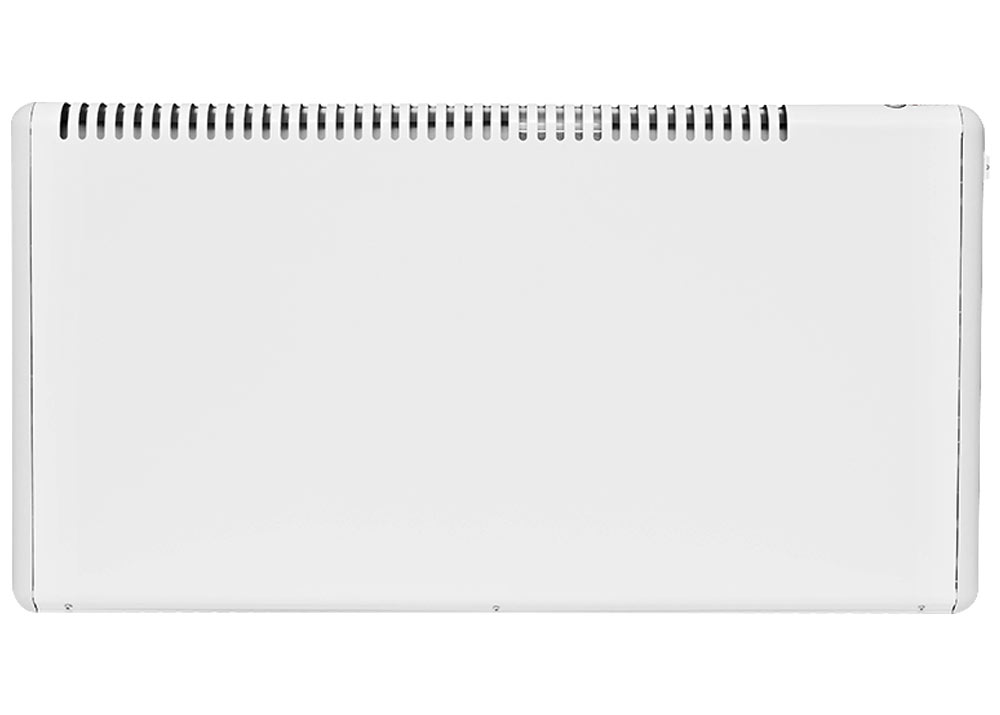 THERMOSTAT
Lacks thermostat.
A "slaved" radiator is intended to be used with a central or "master" control system.
ACCESSORIES  
Cover grille that's placed on top of the radiator, to prevent objects from falling and getting stuck behind it.
SAFETY
Roundline has a low surface temperature and is never hotter than ca. 70°C (at 230V/400V). In normal use (at 50 % capacity) this means ca. 35°C.
Roundline must not be covered. If it is, and the temperature inside the radiator becomes too high, an overheating safety feature activates.
The radiator has no sharp corners or edges
INGRESS RATING
IP 21

MAINTENANCE  
The smooth front is easy to keep clean.
Roundline is easy to swing out or detach when cleaning or renovating.
Vacuum from underneath the radiator.
WARRANTY 
2 years
THERE'S A ROUNDLINE FOR EVERY NEED
COMBINE ROUNDLINE WITH SMART ACCESSORIES
WANT TO KNOW MORE?
About us, our products or do you just have a question? Please contact us!