Manuals & Brochures.
Here you can download and print product sheets, instructions and other material to make your use of Roundline easier.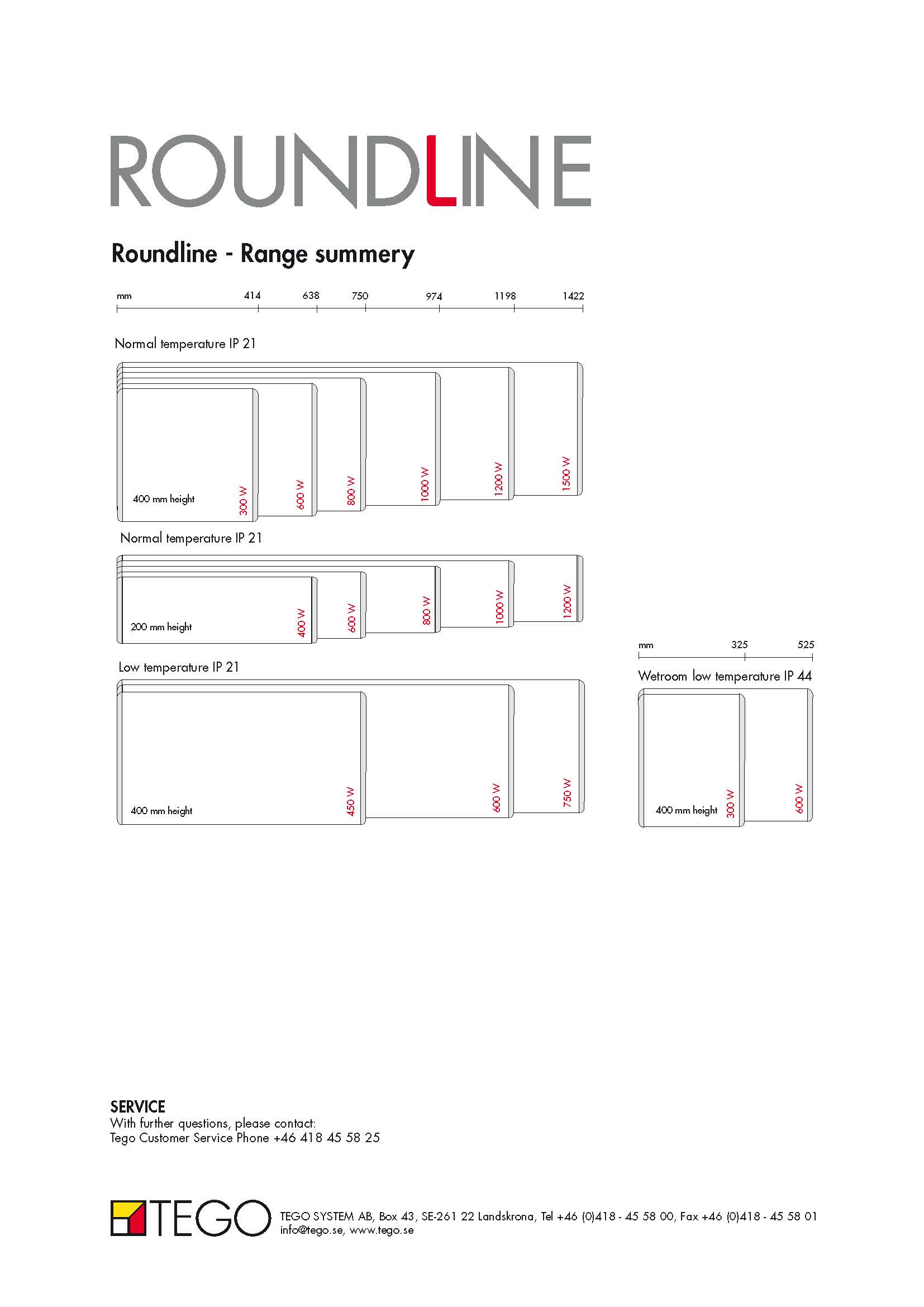 ROUNDLINE ECO
The ideal choice for your main residence, or if you wish to wirelessly adjust the temperature.
ROUNDLINE FREE-STANDING
Our portable model – great for additional heat in smaller spaces.
ROUNDLINE SLAVE RADIATOR 
This model lacks a thermostat, and is meant for use with wired control systems.
GUIDES AND CERTIFICATIONS
PRODUCT GUIDE
Guides your choice of Roundline with respect to outdoor temperature and room size.
WIRING 
Installation is done by a credentialed electrician, depending on your jurisdiction. Plugged radiators however can simply be plugged in.
Print or download
INSTALLATION ELECTRICAL CONNECTION
INSTALLATION DIRECTIVES 
Our radiators have different safety ratings and temperatures that are suitable for different spaces and placements.
MOUNTING INSTRUCTIONS
Our mounting instructions for Roundline.
INSTRUCTIONS – COVER STRIP 
Instructions for the cover strip accessory.
Print or download
MOUNTING INSTRUCTION COVER GRILLE 
INSTRUCTIONS – LEG STANDS 
Instructions for leg stand accessory.
Print or download
ASSEMBLY OF STAND 
THERE'S A ROUNDLINE FOR EVERY NEED
COMBINE ROUNDLINE WITH SMART ACCESSORIES
WANT TO KNOW MORE?
About us, our products or do you just have a question? Please contact us!